Christmas parties come in all shapes and sizes, so we've picked our favourite Christmas party venues from our extensive selection to help you streamline your search.

DOWNLOAD OUR CHRISTMAS VENUE FINDING GUIDE NOW!
Enter your email below and we'll send you the download link right away!
* By downloading the guide you're also signing up to our bi-monthly newsletter series for event planners.
Hidden Content
If you're looking for grandeur
The Pompadour Ballroom at Café Royal is decadence at its best. This grand hotel prides itself on the original famed French wine cellar set up in 1863. The ballroom includes original ornate detailing and décor and has capacity up to 250 guests.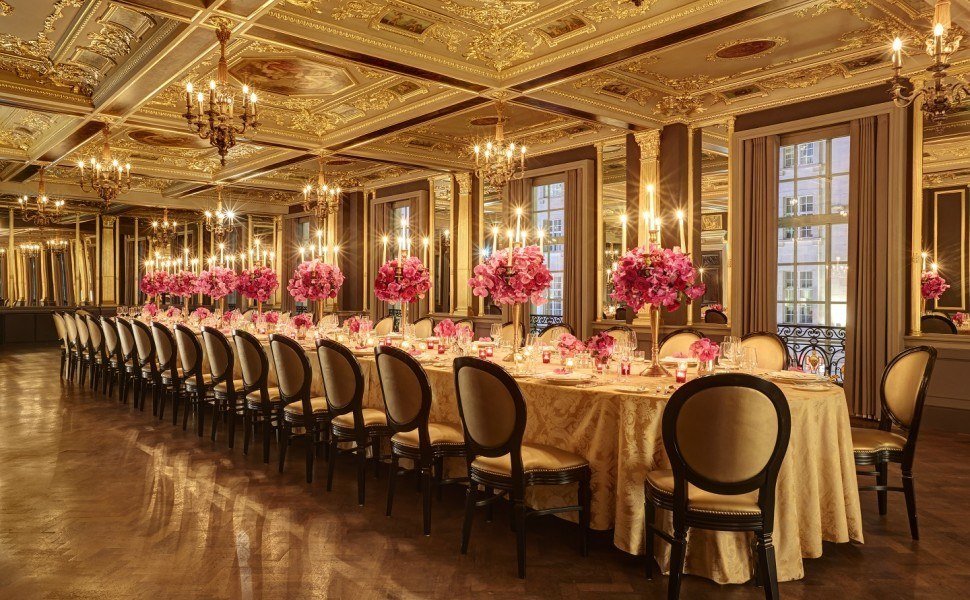 Bloomsbury Ballroom is a must for anyone looking for opulent art deco styling. The vast space can accommodate 880 guests and is understandably very popular for 1920s themed parties. And as Gatsby said, "a little party never killed nobody".
If you're looking for the wow-factor
East Wintergarden is a stunning and unexpected space in the midst of Canary Wharf. The unmistakable domed glass hall is guaranteed to have jaws dropping and can hold an impressive 1000 party guests.
The beautiful Nash Conservatory at Kew was inspired by Greek architecture. The glass roof and floor-to-ceiling windows look spectacular when lit with Christmas lighting. The space holds up to 200 guests.
If you're looking for cosy
Six Storeys at the corner of Soho Square is perfect for more intimate parties. Each floor is decorated differently, so there really is something for everyone. The first storey, The Parlour, is our favourite floor and holds up to 20 seated guests.
The Driver at Kings Cross is a boutique and quirky venue. We love the Penthouse on the third floor with its waltzer-ride seating, private bar and capacity for 20 dining.
If you're looking for quaint
Winchester House in Putney ticks all the boxes if you're looking for a picturesque setting. Mulled wine and stockings by the roaring fire in The Library, or dining and dancing in the Ballroom – all overlooking the Thames. This venue can cater for up to 150 guests.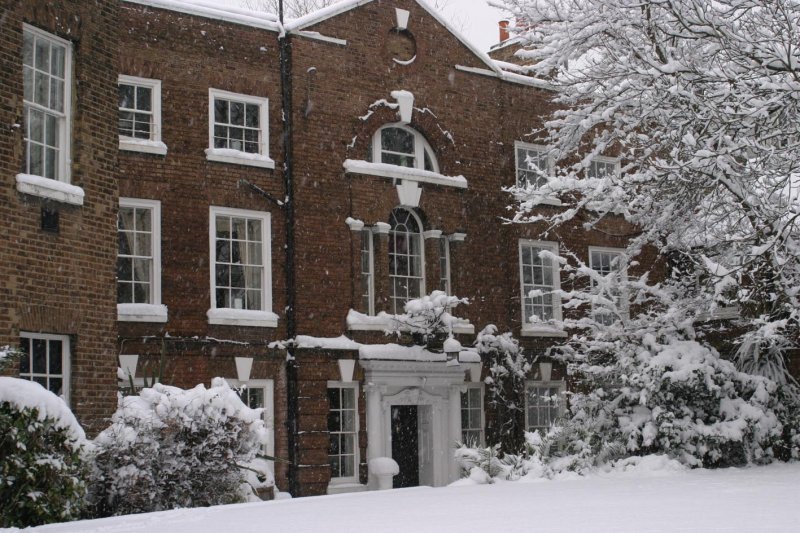 Kent House is an elegant venue with Victorian heritage. The rooms are simply decorated, letting the Victorian features and architecture take centre stage. This is a slightly larger space that can accommodate up to 300 people standing.
If you're looking for traditional
The Grand Connaught Rooms is one of London's most impressive venues. The elegant staircase welcomes guests through to the stunning Grand Hall, complete with art deco features and chandeliers, and can hold up to 500 seated guests.
One of the largest Livery Halls in London, Plaisterers' Hall boasts neo-classical décor throughout. After recent refurbishment, this venue is fully equipped with state-of-the-art sound systems and wifi. The Great Hall and adjoining rooms can support up to 600 guests.
If you're looking for fun
Christmas Social oozes fun and a true Christmas party spirit. They've partnered with street food experts, Kerb, so you've got all the important elements covered. This Kings Cross venue has a minimum booking for 200 and maximum of 700 guests.
More than a night club, Cirque le Soir, also offers performances, entertainers, theming, fun fair and a ball pit! This 500 capacity space will make for an unforgettable Christmas party.
If you're looking for dancing
Amber is the place to go, with multiple glitter balls, mirrored pillars and the all-important LED disco dance floor. All things disco reside here in the 250 capacity bar.
The Vaults at Old Billingsgate is an underground party den. Low ceilings, exposed brick arches and plenty of room to dance, this atmospheric venue is one of London's best kept secrets. The space caters for groups between 150 – 800 guests.
And if none of these are quite right for you, don't worry we have over 500 venues listed with Venueseeker, so we can guarantee we'll find the perfect venue for you.