Event Design & Production
A Concerto Group company, Fullcircle is a market leading production, performance and entertainment partnership. Boasting an ever-expanding client list of London's leading event management companies, venues and agencies Fullcircle provides production services across all disciplines.
Fullcircle production provides the heavy lifting for some of the UK's biggest events. From sound and lighting to rigging and video, Fullcircle performance is one of the industries most trusted names. To give you true peace of mind, Fullcircle builds CAD plans and 3D models to plan your event and make sure there aren't any hidden surprises. Fullcircle Production is one of the industry's most trusted names.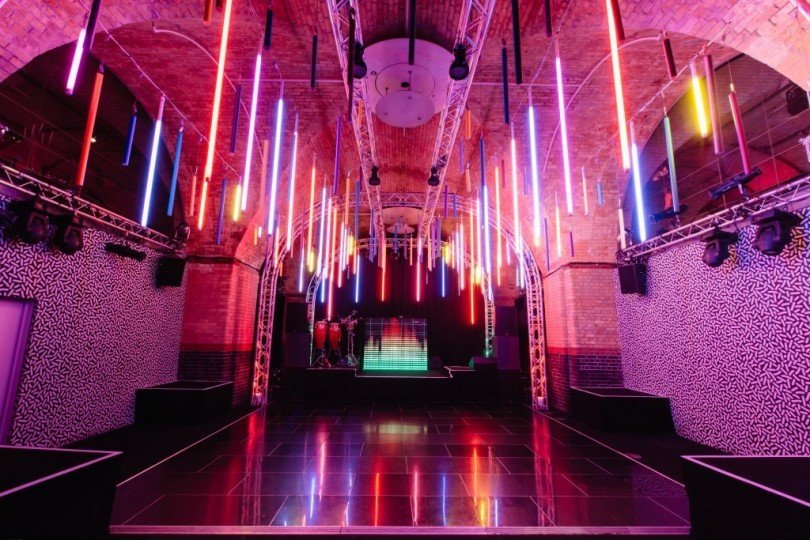 Recently Fullcircle has provided production for a three day exhibition in Switzerland, a pop-up event for 900, and much more. Fullcircle can also provide production for smaller, more intimate events where it's all in the detail. The company owns its own technical, sound and lighting equipment, meaning production by Fullcircle will make the most of your budget – and enable you to create a truly sensational setting for your guests.
Or, if it's stunning furnishings you're after, Fullcircle can help find the perfect pieces to fit with your theme. Need a pop up lounge in a hurry? Holding a board meeting in a park? Fullcircle furniture's install team can design deliver and install the perfect furniture package for your event. The Fullcircle team have a firm belief in the importance of event design, in fact they'd go so far as to say that your event won't be ready until it's properly dressed. It might be pot palms, great cushions or a Thai Tuk Tuk that makes your event special, or it may be something classic – or entirely contemporary. The choice is yours.
The company's buying team has an eye for trends and a love of colour, talk to them about your event for furnishing ideas guaranteed to blow you away. When it comes to sensational venue transformations Fullcircle firmly believe that colour is of the utmost importance. It can transform a space and set the tone for an event. Fullcircle's range of coloured chesterfields is the most comprehensive collection in the UK. Currently we have 12 colours available… and that's without this week's delivery!
For more information please visit Fullcircle's website.