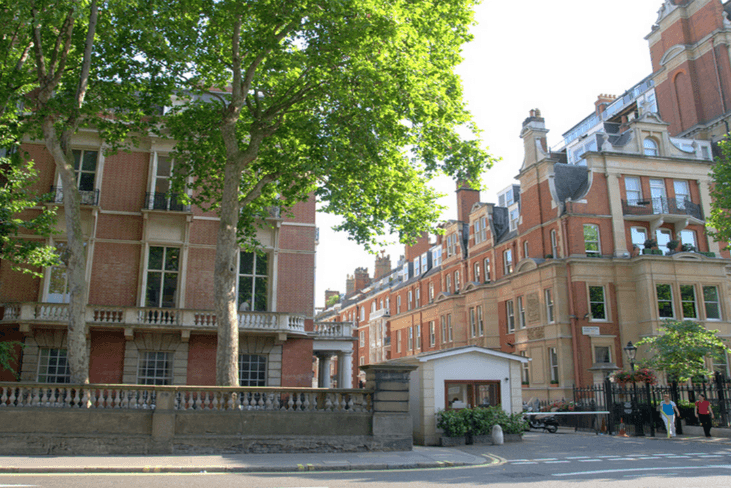 Speak to our venue team, to request more information.
0845 688 4410
Kent House
SW7 1BX
Kent House is an elegant venue rich with Regency and Victorian heritage.
Kent House is an elegant venue rich with Regency and Victorian heritage. It is the perfect setting for receptions, corporate dinners, Christmas and winter parties, product launches, conferences, press days, photo or film shoots and cultural events
The welcoming yet formal venue is ideal for a range of venues of different sizes. The house's graceful and beautifully proportioned rooms are neutrally decorated, letting Georgian and Victorian architecture and design take centre stage.
The space at Kent House has been divided into four areas, carefully considered to make the venue ideal for a wide range of events. Each of the four available spaces works individually or in combination, for larger events.
On the first floor, The Sanctuary is Kent House's largest space with a capacity of up to 180 guests. The Sanctuary is a network of three stylish rooms that were lovingly refurbished in the renovation of Kent House in 2003. Accessed via a red-carpeted Georgian staircase, the rooms retain their architectural character and offer stunning views over Rutland Gardens and Hyde Park.
On the ground floor of Kent House, the venue's Rutland Room, Library and Marble Hall either provide a space in which to start your event or space for conferences, dinners or drinks. The Marble Hall is an impressive space with high ceilings and classic black and white marbling. The adjoining Rutland Room is a charming space with walls decorated in fine Victorian wallpaper whilst the slightly smaller Library was the hallway to Kent House prior to nineteenth century building works, and can host up to 30 seated guests.
A Kent House was first built in 1790 and was home to Prince Edward, Duke of Kent who lived there with his mistress. This first house was demolished in 1870 and replaced with the second Kent House that stands today. During World War II, Sir Saxton and Lady Noble who had been living in the house, left the house and Kent House fell into a state of disrepair.
In the 1960s, after the house had lain vacant for over a decade, the Westminster Synagogue took over the building. The Westminster Synagogue has remained the proud owners of the house for over 40 years and in 2002 embarked upon a £3.3 million refurbishment.
| | |
| --- | --- |
| Dinner | 20-180 |
| Buffet/Reception | 20-300 |
| Conference | 20-180 |