When selecting a conference venue, factors like location, capacity, and layout all come into play as usual. However, venue selection is changing with the times, and a lot of the changes have to do with the latest technological innovations.
At the end of the day, though, the end goal remains the same: to find a venue that provides guests with a novel and shareworthy experience.
Here are some of the trends we have noticed in the past year or two among our clients.

1. Unusual Venues
Venues at a hotel conference room are usually the preferred location. However, attendees also want to be wowed to the point where they're taking pics of the place and posting it on social media. With that in mind, it stands to reason that a generic multi-purpose room is not going to create that wow factor.
By contrast, consider a venue like Waterloo Vaults, a subterranean den which will get your guests talking. As suggested in its name, this is a venue located in an actual underground cavern. Does it have that wow factor? You bet!
We know of a few other unusual venues that we routinely plan events in. Our Venueseeker Black collection contains a list of unique spaces for hosting a conference. Some of these venues include WWII bunkers, underground railways, penthouses, and Renaissance-era mansions.
2. Online Research
Researching a venue online is the norm, so it's not a new trend by any stretch of the imagination. Most people rely on a mix of internet research and word of mouth. This also includes feedback from past venue users on social media.
In past years, venue exhibitions and marketplaces were the popular method for picking out a venue. However, this is slowing dying out. Most venues today have their own website where interested event planners can learn all there is to know about the location, from its history to a room-by-room layout.
Some venues even provide virtual reality tours. While this is no replacement for scouting a venue in person, it does provide a convenient alternative.
3. Updated Technology
We are utterly amazed at the number of lower-end venues that still don't have Wi-Fi access or even basic AV equipment. At this point in time, these are considered essential rather than complimentary amenities.
Not only do venues need to have these, but they must also be reliable. In other words, if the Wi-Fi is constantly losing connection, then you can bet that's a complaint that's going to be made on social media for everyone to see.
Speaking of technology, the facility should also enable you to set up your own tech equipment. This includes digital signage, interactive kiosks, 3D mapping, etc.
4. Great Customer Service
Stellar customer service is essential in any industry. Many of our clients have indicated that they would skip over the perfect venue if it lacked courteous and knowledgeable staff.
What this means is that the venue itself is a secondary factor in some cases. The people behind it and responsible for the facility's day-to-day operations are just as important to the renter.
Event planners want the venue staff to care about the success of the event just as much as they do. Every venue personnel from the head administrator down to the custodian should be professional, friendly, and ready to serve the event's guests as well as the event planner's own staff.
Here is some of our own observance of stellar customer service that resonates well with attendees and clients:
Venue staff interacting directly with guests, instead of directing them to one of the event planner's personnel
Directly assisting the event planner's staff with setup, cleanup, and wherever else assistance is needed
Assisting a guest in a meaningful way (i.e. the custodian giving an elderly guest a ride on his cart from the parking lot to the venue)
5. Healthy Food Options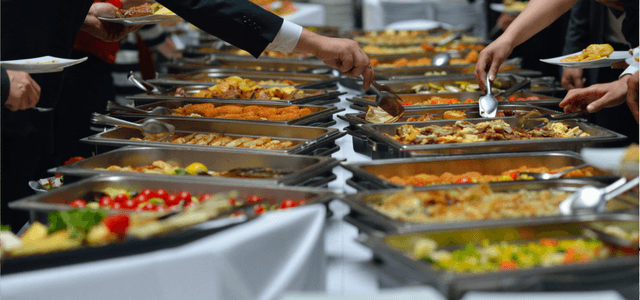 Catering may or may not be directly related to the venue depending on whether the facility has its own food department. One trend we have increasingly noticed is the demand for healthier meals. People want to eat organic and natural foods rather than pastries and unhealthy snacks.
We have also observed the growing request for more diverse food choices to meet different dietary needs, such as vegetarian and gluten-free. People these days are especially conscious of what they put in their body.
Healthy food options on the venue's end isn't an absolute must as you can always acquire catering from a third-party vendor. Just keep in mind that some venues do charge an additional fee if you go this route instead of using their own catering service, and many venues will require you to use their own exclusive caterer, so ask about catering options when you visit.
6. Relationship with Venue Administrators
Event planners are going to meet with venue administrators before any event plan is finalised. The rapport, or lack of it, is a huge influencer in determining whether planners sign below the dotted line or look elsewhere. A good relationship also influences whether planners consider the venue again for future conferences.
Negotiation rates also play a major role here. We have seen planners turn down seemingly ideal venues because the administrator was unwilling to nudge on the rental fee.
Our clients want a good and ongoing relationship with venue staff. They also hope the solid rapport will lead to some flexibility on the fee.
7. Flexible Meeting Spaces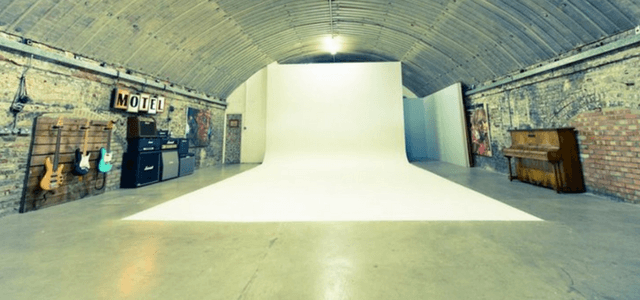 Our clients have consistently enquired about flexible meeting spaces. They want a versatile facility that can meet different needs to accommodate different functions.
This means a venue suitable for a traditional sit-down conference with a speaker. However, the facility's layout should also be able to accommodate a tradeshow with multiple booths, or an unconference, which is growing in popularity.
Event planners may also want to incorporate an entertainment aspect after the show. The venue should have a layout suitable for dancing or a stage for a single entertainer. The venue should be able to accommodate ALL of this and not just be designed for one or two types of events.
8. Blank Canvas Venues
In the venue industry, a blank canvas venue refers to a facility that is neutral in terms of interior design and furniture. In other words, it is more or less a blank space.
More event planners are incorporating a theme of some type to their conference. A blank canvas venue gives them the greater flexibility to decorate the area to make it fit with the given theme. Many warehouse venues fall under the category of blank canvas because there is a lot of open and empty space.
Fortunately, London is full of these types of venues, many of which are featured on our very own site. Some examples include Tobacco Dock, the Venue at the Royal Liver Building and OXO2 just to list a few. You can check out this previous blog post of ours to look up the top blank canvas venues in London.
9. Sustainable Venues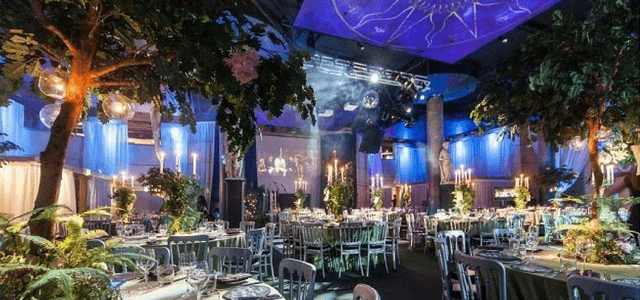 With sustainability top of the agenda, our clients are increasingly asking for venues with sustainable practices. This way, they can market this aspect when promoting the conference to their attendees.
We have particularly noticed this in clients serving industries with a primarily younger demographic.
Venues these days practice various forms of sustainability. This may be as simple as placing recycling bins next to general rubbish containers or switching to LED as its primary light source.
Others are going a step further and outfitting the roof with solar panels. Some are contributing by refraining from providing bottled water, opting instead to supply water dispensers and urging guests to reuse their cups.
While it's important to consider these trends in the future, we do stress that attendees ultimately are going to respond more to what you bring to the event.
That wow factor that was discussed earlier has much more to do with your own creative insights as an event planner than the venue itself.
So, what do you think? We hope you found our list of venue trends to be useful in some way. Please share this with your event planning colleagues or comment about a trend you noticed that we missed.