Ask anyone in the world of event management and business, and they'll tell you without any doubt that not all meeting rooms are created equal. While there are plenty out there to choose from – indeed, hundreds of examples can be found in almost every city across the globe – some meeting rooms and designated business spaces go above and beyond the call of duty.
Indeed, the finest meeting rooms provide unique spaces, bespoke settings and exciting backdrops, which offer scope to express a sense of taste and style at your event.
Whether you're gathering your partners and shareholders for an announcement, delivering a key report, planning a merger or wooing a top-end client, nothing exudes confidence like adding a touch of finesse, a dash of bedazzlement and an extra layer of charm to proceeding with one of our meeting spaces.
There are many ways you can achieve this, but if you really want to impress those around you, the setting has to be absolutely perfect, capable of reflecting you and your business's aspirations.
By selecting an exclusive, unique and beautiful meeting room, you are making a bold statement: you're proclaiming to your guests or colleagues that not only are you willing to invest in excellence, but also that only the very finest will do when it comes to communicating with those you're meeting with.
Importance of choosing the right meeting rooms
Business is all about making an impact and leaving a positive impression. No matter what you are using your meeting room for, you want those who are joining you there to leave feeling as though they have been witness to something extraordinary, something memorable, exclusive and special. This isn't going to happen at a run-of-the-mill meeting space, bedecked with standard office furniture and perhaps a tray of sandwiches… if you're lucky.
We know the power that a beautiful setting has when it comes to forming a lasting impression – believe us, we've trawled the country looking for the most spectacular venues and business meeting rooms – and we want you and your guests to get that sense of awe, that sense of wonder and power that is rare, precious and so enormously effective when it comes to holding meetings, making deals and persuading potential clients.
London Calling
There's no doubt about the fact that when it comes to making big impressions, London is one of the finest cities on earth. The sheer breadth of possibilities available in our capital city is impressive in itself. When it comes to business meetings in London, the opportunities for making a powerful and lasting impact are endless.
A thousand years of rich and varied history. A set of architectural styles which shaped the world as we know it. A thriving, bustling and highly dynamic contemporary design scene which remains the envy of every other capital… London really does have it all. From the ancient to the futuristic, the classic to the eccentric and the vintage to the avant-garde, London is the perfect location for your business meeting place, and we're delighted to present to you the very best our city has to offer.
We've put together our nine favourite London meeting room locations for your perusal. From Regency era elegance, to state-of-the-art creative spaces, we have little doubt about the fact that – no matter what your requirements, sense of style or personal taste may be – you'll find something ideal for your needs somewhere in this list.
When it comes to crisp, clean and classic London style, there's really nowhere quite like OXO2. Situated on the second level of the iconic OXO tower – a genuine landmark on the Thames' bustling and vibrant South Bank – OXO2 prides itself on being the ultimate blank canvas, the very zenith in versatility and expression, capable of providing the ideal backdrop for any business meeting in London.
Capacity: 50 – 150 in the conference area
Key features: Stunning view of the Thames and many of London's landmarks, talented in-house event managers, high levels of flexibility.
Situated in the very heart of one of London's most famous locations – the historic Covent Garden – Icetank is a beautiful, unique and striking venue which makes a stunning impression on all who enter it. Icetank is a venue which takes the notion of innovation and avant-garde design very seriously: it's a gorgeously white, open, airy and light creative space, which can be used for a wide range of functions.
Utterly modern, excitingly luminous and sleek, there's little wonder it's one of the most popular business meeting places in London.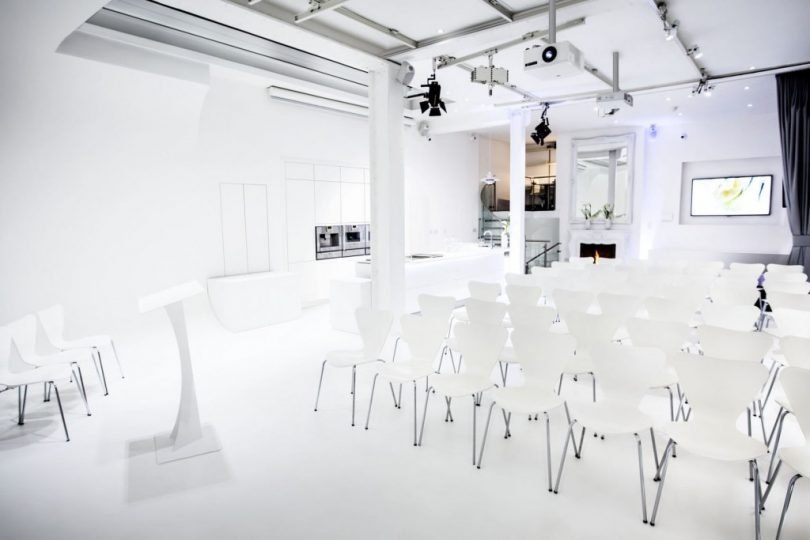 Capacity: 120 standing guests
Key features: floor to ceiling windows allowing for stunning natural light, a luxury kitchen and fully functioning catering kitchen, state-of-the-art in house PA system.
Grand, beautiful and luxurious, featuring stunning chandeliers and a wealth of original, neo-classical design features, Plaisterers' Hall is a superb example of London Livery architecture and elegance. One of the reasons why Plaisterers' Hall is so popular as a business meetings venue is the fact that it features several rooms, each with their own features, and each boasting unrivalled flexibility for a range of functions.
Fully fitted with everything one would require, this venue is the perfect blend of the antiquated and the forward-thinking.
Capacity: Meeting rooms have space for between 40 and 400 attendees
Key Features: stunning original period features, a range of different sized rooms, a highly rated in-house management team, in house satellite links, Wi-Fi, video conference facilities and technical support.
The Saw Swee Hock Centre
Situated just a few minutes from historic Holborn, the curiously named The Saw Swee Hock Centre is the perfect choice for your meeting room. Not only did this building win the prestigious London Building of the Year award, it also continues to impress with its ever-evolving innovative use of interior space, and its unique, purpose built design features which provide those looking for meeting spaces with everything they could want.
Strikingly modern, effortlessly cool, and brilliantly versatile, The Saw Swee Hock Centre is sure to become a firm favourite.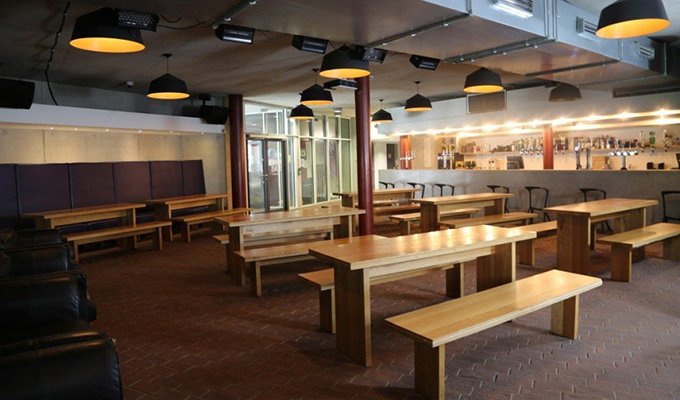 Capacity: From 10 to 1000
Key Features: A range of differently sized rooms, award winning design, private bars, easy access by public transport.
The Magic Circle
If you're looking for something truly unique for your business meeting, it doesn't get much more fascinating, eccentric or decadent than The Magic Circle. This beautiful venue offers mystery, intrigue and wonder by the bucketload, and nobody could fail to be impressed by its iconic 'floating staircase' which greets you as you step through its stunning portico.
Not only does The Magic Circle offer more character and charm than anyone could wish for, it's also perfectly situated; being tucked away between Kings Cross and Euston stations, it's ideal for those travelling into London.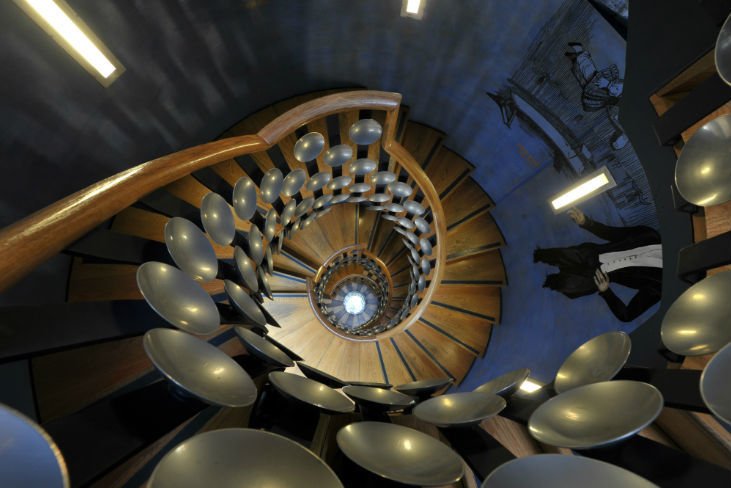 Key Features: Genuine period features, a range of differently sized themed rooms, eccentric decorations and exhibits, excellent transport links.
Floating on one of the prettiest sections of the historic river Thames, Westminster Boating Base feels like an oasis of calm, despite its stunning central location. There's something utterly unique and charming about holding a meeting on the river, and this venue can provide the ideal setting for all of your meeting room requirements.
Not only is it gorgeously light and airy on the inside, it also features a spectacular view of Battersea Power Station – one of London's true industrial icons, and a glorious example of the city's inimitable style.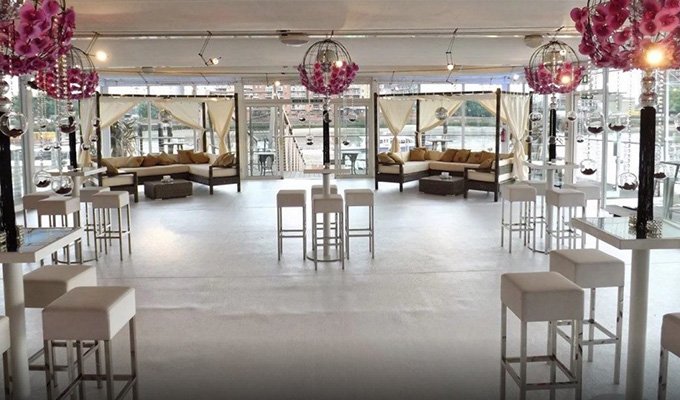 Key Features: Beautiful and unique views, huge windows offering natural light, a range of rooms for hire, excellent central location.
London is dotted with livery halls – grand, stately houses which once represented the prowess of industry in the city – but one of the finest is surely this; the Stationer's Hall. Elegant, quiet, beautiful and gorgeously decorated, the Stationer's Hall is the perfect venue for those meetings where you have to make an impressive of sheer class and timeless sophistication.
The entire building positively exudes a sense of history; it boasts stained glass windows featuring the likes of William Shakespeare and stunningly manicured gardens – and yet Stationer's Hall is also equipped with all modern conveniences, making it a splendid choice for any business requirements.
Capacity: The Ante Room seats 20 people, the Court Room seats 16.
Key Features: Beautiful gardens, balconies and outdoor spaces, and a range of unique and finely decorated rooms, each with original period features. Close to major London landmarks, and easily reachable by public transport.
With its striking and unforgettable modern industrial vibe, gold leaf walls and steel tiled ceiling, Pause is a thoroughly contemporary building which is highly popular with those seeking to express a forward-thinking, on-trend sense of taste and style.
Exuding an effortless glamour and artistic, bohemian vibe, there's little wonder why this venue regularly features on lists of London's most sought after locations. Pause prides itself on being the ideal venue for breakfast meetings, although its flexibility as a meeting place is second-to-none.
Capacity: Various – up to 220
Key Features: Relaxed and open style, highly impressive modern vibe, close to Aldgate station.
With its purpose built facilities, range of meeting and conference rooms and pristine, modern style, London Bridge is the ideal meeting rooms venue for those looking for a perfectly turned out, smart and sophisticated location.
Next to the capital's world famous Borough Market, this venue offers no less than 18 meeting rooms, and a range of packages to suit all business requirements. Whether you're looking for a no-nonsense coffee morning, or something a little more bespoke and unique, London Bridge is an superb choice.
Key Features: Iconic location, purpose built rooms, a wide range of state-of-the-art facilities and services, affordable packages

Despite the massive range of styles and services on offer when it comes to meeting rooms in London, one thing remains constant: each of these venues is designed to help you make a bold and memorable impression, and deliver the kind of meetings your business deserves.

Choosing a meeting room or venue isn't particularly easy. You have to consider the sort of impact you're looking to make, the best way to reflect your brand through a choice of location, and the kind of features you'll require.

However, with our expert help, we're confident you can find something that will tick every box. Here at Venueseeker, we understand the importance of finding that perfect venue – whatever you may require it for – and we always strive to go the extra mile for our clients.