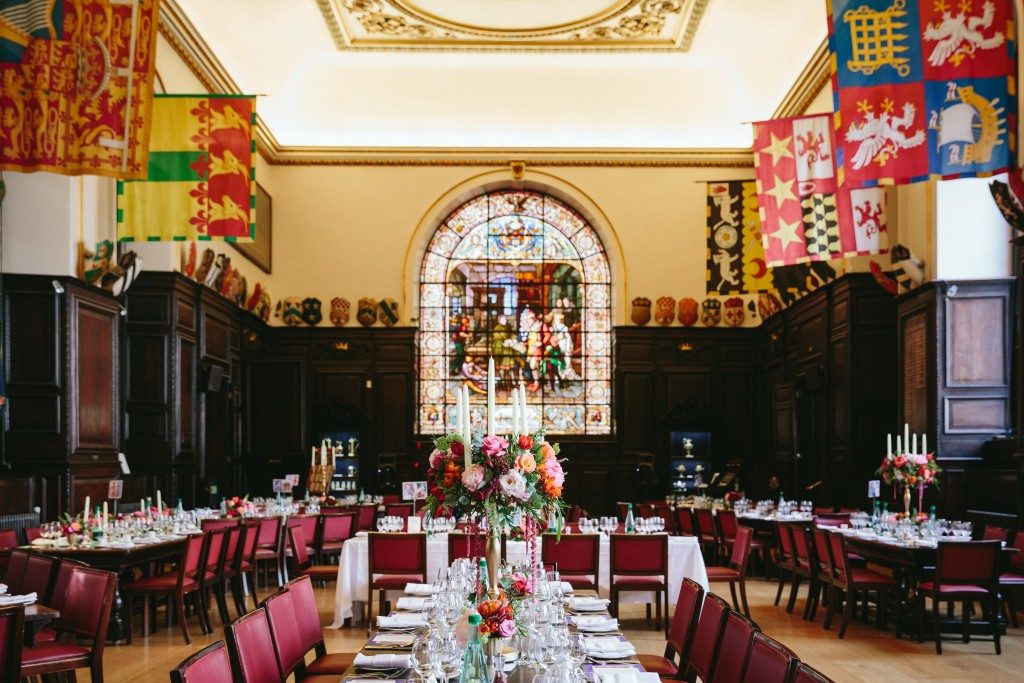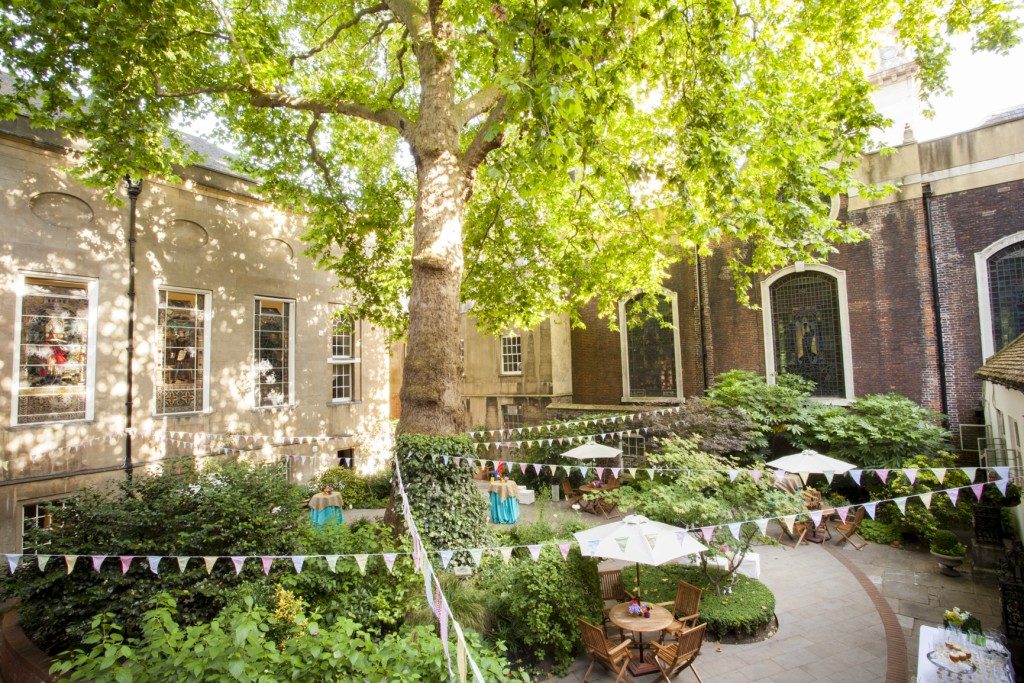 Speak to our venue team, to request more information.
0845 688 4410
Stationers' Hall
EC4M 7DD
Stationers' Hall is an elegant, tranquil venue right in the heart of the City.
Stationers' Hall is an elegant, tranquil venue right in the heart of the City. It is ideal for business meetings, receptions, dinners, parties, summer alfresco buffets, ceremonies and more.
Stationers' Hall is one of the few ancient Livery Halls still remaining in the City of London. It has a suite of rooms available for corporate and private functions.
Stationers' Hall's largest room is the Livery Hall, an impressive space with oak flooring and beautiful C17th oak panelling. It is a bright and spacious room lit up by huge stained glass windows depicting figures such as William Shakespeare and St Cecilia. The Court Room is equally as bright and inviting. It is opulently decorated in a Rococo style and has a C18th mantelpiece as a centrepiece. The room has an attached balcony with views of the garden below, accessed via a charming wrought iron staircase. Although the Court Room is not suitable for dancing events, it is a favourite city space for meetings, seminars, receptions and luncheons. It can host up to 16 guests for a reception event or 90 for a seated dinner. In the summer it may be used together with the garden. The garden is also available separately; it can accommodate up to 250 guests and can be fitted with 4 small marquees.
The Ante Room at Stationers' Hall is a small room with a capacity of 20 people. It is a charming room furnished with fabulous antique furniture, portraits and ornaments. It is ideal for small dinners, luncheons or meetings.
The Stock Room dates back to the C17th and is decorated with carved oak panelling, friezes and armorial shields of Past Masters of the company. The Stock room is suitable for smaller events and has a capacity of up to 100 standing guests and 60 seated guests. Or, the Stock Room is ideal to use in addition to the Hall or Court Room as a breakout space, pre-dinner reception area or dance floor.
Finally, the Crush Landing space is a space that may host up to 100 guests for a reception. It is decorated with portraits of members of the Company and, en route up the stairs to the Stock Room or Great Hall, is an ideal pre-dinner reception area.
The Major and Aldermen of the City of London approved the formation of a fraternity or Guild of Stationers in 1403. The Stationers were originally booksellers who copied and sold manuscript books but by the early C16th printers had joined the company and more or less taken over from the manuscript trade.
In 1557 the Company received a Royal Charter to become the 47th livery company and was initially based in Peter College which it purchased from St Paul's. In 1606 the Company moved from the College to its second home Abergavenny House in Ave Maria Lane.
Abergavenny House was burnt down in the Great Fire of 1666 but in 1673 the house was reopened and the present interior today is much as it was then. In 1748 the Court Room was added and in 1800 the façade was remodelled to its present form.
| | |
| --- | --- |
| Dinner | 62-205 |
| Buffet/Reception | 120-400 |
| Conference | 60-200 |