What could be finer than a night of wine tasting in London? Whether you're a seasoned pro, or someone who struggles to tell the difference between a Semillon and a Sauvignon Blanc, wine tasting events are always a great way to indulge in some real sophisticated enjoyment.
Here at Venueseeker, we love wine tasting London events. It's a chance to explore a world of flavour, get to know some new wine styles, and share your thoughts on the sensory experiences you're encountering with friends and colleagues.
What's more, it's also the perfect chance to explore some of the capital's most elegant and interesting venues, as no wine tasting in London event could be complete without a venue which really ramps up the atmosphere!
From the hip and modern to the old-school and decadent, and from the imposing to the intimate, wine tasting venues come in all shapes and sizes. We've picked out no less than nine of our absolute favourite wine tasting London venues for you to peruse in this article, and we have no doubt that you'll be able to find one here which is absolutely perfect for your needs.
Capacity: n/a
Best for: Hip, cool, and trendy wine evenings
What makes it unique: The Wine Library is one of Clerkenwell London's coolest rooms, designed specifically for oenological flights of fancy in the most dynamic and trendy surroundings.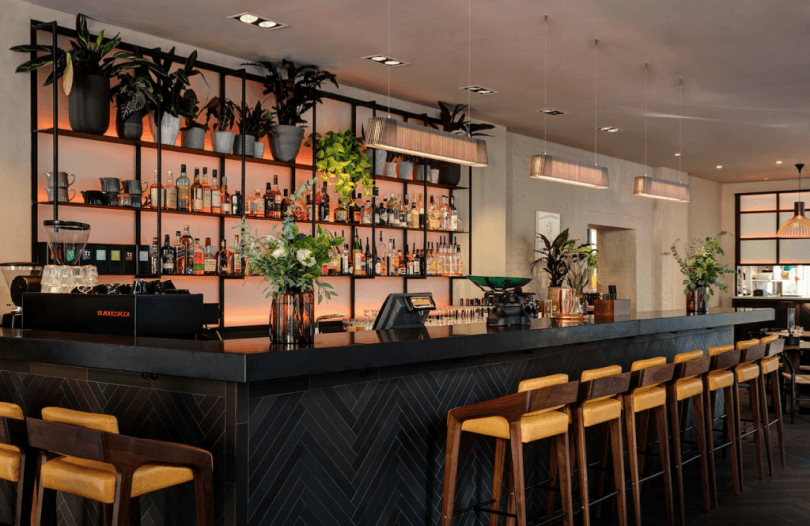 Since its launch a few years ago, Clerkenwell London has entranced its visitors with its mix of high fashion, on-trend design, and a truly flawless level of service. Whether you're seeking a fun and funky night out with friends, colleagues, or partners, or looking for laid-back sophistication in one of its many events spaces, this venue really does have it all.
The Wine Library at Clerkenwell London is a real draw – the ideal space in which to enjoy a few bottles, explore different flavours, and enjoy the incredible atmosphere that this venue offers.

Capacity: 30 guests
Best for: Sophisticated wine evenings with fine dining options
What makes it unique: When it comes to true London elegance, there's nowhere quite like Mayfair. This beautiful space presents everything you could wish for from a venue in this opulent corner of town, and is sure to delight all the senses with its style, grace, and attention to detail.
Corrigan's Mayfair is the epitome of London elegance. With its intimate rooms, decked out in flawless vintage style, it's the perfect place to host a wine evening which well and truly ticks all the boxes when it comes to exclusivity and glamour.
With impressive AV fittings, private rooms for more intimate wine flights, and in-house sommeliers who can find the perfect bottles for your tasting, it's a stunning venue which is sure to impress.

Capacity: 40 guests
Best for: Unusual and unexpected wine evenings with a retro twist
What makes it unique: Well, it's difficult to get more unique than WC Clapham. This gorgeous vintage venue is housed in a converted Edwardian water closet beneath Clapham tube station, which makes for a truly memorable experience any time of year!
It's impossible not to be impressed by WC Clapham, and it goes to show that beauty and elegance can really be found in the most unexpected of places.
There's a 'best-kept secret' vibe about the place, which adds to the ambience of exclusivity and secretive delight… utterly perfect for wine tasting events that are sure to stick in the memory! The delightfully retro bar area has space for forty guests, and features plenty of period furnishings and details.

The Barrel Project
Capacity: 150 guests
Best for: Large-scale wine tastings and parties
What makes it unique: The Barrel Project is a stunning venue, featuring towers of the kind of wine barrels you'd normally have to travel to some of France's premier wine regions to see. Beautiful, unusual, and superbly ambient, it's a genuinely impressive place for a wine tasting.
With its incredible decor and unique atmosphere, The Barrel Project is a brilliantly suited venue for grandiose wine tastings in a truly awe-inspiring setting.
This railway arch venue boasts 8ft high walls of Burgundy and Bordeaux barrels, and while each one may be now filled with beer, you cannot deny the charm of sense of style that this beautiful venue possesses. What's more, it's in the heart of Bermondsey near central London, making this venue fantastically accessible, too!

Capacity: 140 guests
Best for: Elegant wine tasting events with an iconic view
What makes it unique: With its gorgeous views of Tower Bridge, and incredible level of service, this famous restaurant has become hugely popular with those looking to host private wine tastings in London.
A decidedly French-themed venue with a truly stunning view of London's most iconic landmark, Le Pont de la Tour offers a beautifully contradictory setting for a wine tasting event. Elegant and grand, yet laid back and urbane, it's one of the capital's most respected and revered restaurants and events venues.
Guests will benefit from glorious decor, sumptuous furnishings, and the expertise of the staff which is second to none. For a classic wine tasting experience, it's hard to think of any venue more suited to the task.

Capacity: n/a
Best for: Cosy, lounge-based wine tasting London events
What makes it unique: Want to host a wine tasting in a beautiful yet relaxed, elegant yet avant-garde setting? Martello Hall really impresses with its exposed brickwork, stunning furnishings, and cosy booths in which to relax.
With a cool, East London vibe, with a cosy, comfortable, and laid-back approach, Martello Hall fully deserves its reputation as one of London's most sought-after venues with wine tastings. The venue itself is highly flexible; want a DJ and a dancefloor once your wine tasting is finished? Not a problem.
Need AV equipment to give your evening a multisensory edge? Martello Hall has you covered. Open daily, and with a dedicated team who'll take your event to new heights, it's no wonder this venue is in such demand.

Capacity: up to 500 guests
Best for: All-out, impressive, and truly atmospheric wine tastings
What makes it unique: Buddha Bar is a genuinely legendary venue, which has been imitated the world over, but never bettered. With its wild and psychedelic interiors, amazing private rooms, and incredible, unique, and memorable vibe, it's a venue quite unlike any other.
If you're looking to really blow away your guests with a wine tasting which goes above and beyond the ordinary, the Buddha Bar might well be the venue for you.
This events space has gone down in history for its dedication to taking decoration and thematic elements to new heights, and it combines high art with glamour, and flawless hospitality with jaw-dropping decorative features.

Capacity: 36 guests
Best for: Urbane, sophisticated, and intimate wine tastings
What makes it unique: A slice of Italian heaven right here in London, packed full of incredible food, wine, and the best of Italian service and style.
A beautiful blend of the old and new, and a dedication for bringing the best of Italian hospitality to London is what La Tagliata does best. When it comes to wine tasting events, this beautiful venue has a space downstairs which would be ideal for an intimate evening of wine-based delights, and which is fantastically atmospheric!

Capacity: up to 220 guests
Best for: Classic English style, and truly elegant wine tasting events
What makes it unique: Fortnum & Mason is a brand respected worldwide for its dedication to excellence, and the upholding of true English sophistication. The venue options here embody these values perfectly, and make for a genuinely special evening.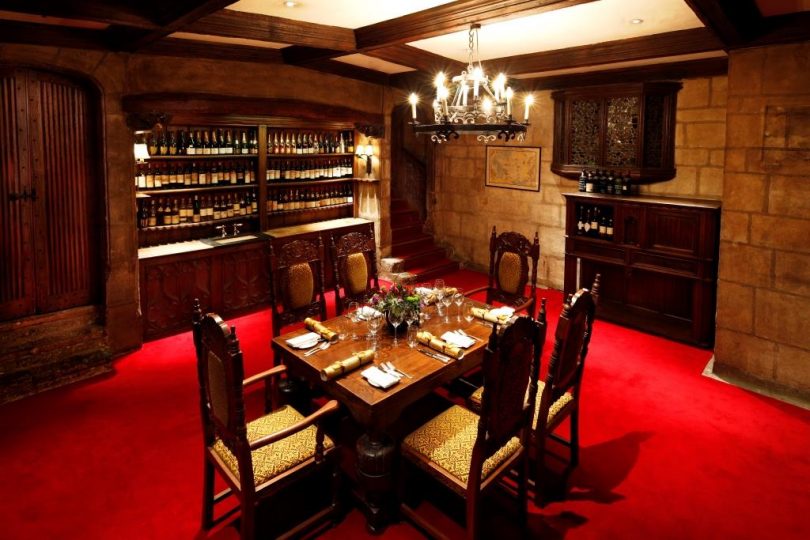 If you're on the lookout for a venue which really shows off the best of London glamour, then they don't come much more elegant or exclusive than the private rooms of Fortnum & Mason. With a wide range of room options to choose from, there's everything here for wine tasting events of any size, and each and every space is just as sophisticated as you'd imagine.

Wine Tasting Events London: Exploring a World of Flavours in Style
It isn't difficult to see why London venues are so popular for wine tastings. Whether you want something modern and trendy, or old-school and sophisticated, there is a real wealth of options to choose from. At Venueseeker, we just love uncovering those hidden gems and iconic locations for our clients, and over the years, we've come to know even the most hidden corners of the capital like the back of our hand!
If you're looking for something special for a wine tasting, or need the perfect venue for the perfect event, Venueseeker is your one-stop shop for event venue success. Want to find out more? Get in touch today, and check out what we have to offer!