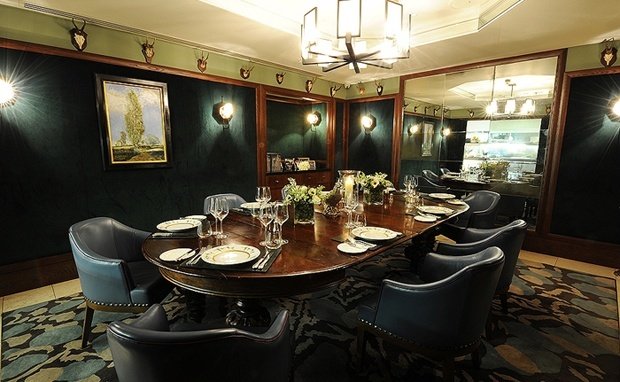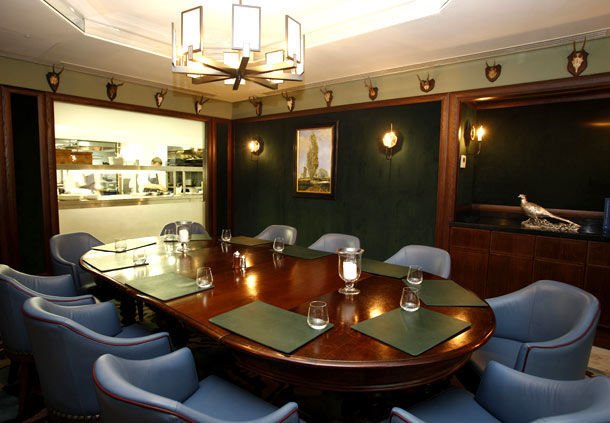 Speak to our venue team, to request more information.
0845 688 4410
Corrigan's Mayfair
London W1K 7EH, United Kingdom
Experience a culinary sensation from the Award-winning food offered at Corrigan's Mayfair for a private dining experience like no other
Corrigan's Mayfair is the epitome of affordable luxury and this is emphasized through the variety and flexibility of its unique dining spaces. From the relaxed, informal marble Bar to the exclusive Chef's Table, it offers a combination of stylish and welcoming eating experiences to satisfy any preference or requirement.
Seating up to 30 guests through a variety of possible table arrangements, The Lindsay Room Private Dining Suite is available any day of the week. From business meetings to more intimate gatherings, this beautifully decorated room can be tailored to suit any event or occasion. With a 42" LCD screen, iPod docking system and full IT capability, the room can be easily adapted both visually and audibly to meet your specific requirements. Your menu can also be tailored and wine can matched by the in-house expert Sommelier from the extensive wine list, including many biodynamic and organic wines.