Different venues are best suited for a wide range of different events. It's our job to seek out the best venues for you, and to ensure that they're fully equipped with everything you could possibly need in order to make your product launch event a great success.
We're lucky in that we have access to some of the most exciting, beautiful, fashionable, dynamic and fully stocked venues to be found anywhere in the country (if not the world), and it's always a thrill for us to see a venue used to its full potential.
Why Look For a Product Launch Event Venue?
When it comes to sourcing venues for a product launch events, there are a number of factors we look out for. For example, when you're releasing a new product onto the market, you want to drum up as much excitement as possible.
As such, you're going to want a venue which stands out, which leaves lasting memories for your guests, and which is packed full of possibilities. Lighting rigs, sound systems, video screens, open spaces… and this is just the beginning.
As always, we've striven to do the hard work for you, and have searched high and low for product launch event venues which we're sure are going to ignite your imaginations, and are going to be the talk of the town once you've packed up for the night.
We've narrowed them down to the nine we felt were worth shouting about. Interested? Read on!
Venue Capacity: up to 1800 guests
Best for: Big, impressive displays
What makes it special: The Roundhouse is a vast, cavernous space which features 1300m2 of floor space, making it one of the most memorable indoor venues in London.
If you're looking to completely dazzle your guests, and put on a product launch show which simply isn't going to be forgotten in a hurry, The Roundhouse might just be the iconic London venue you've been looking for.
With two bars, a studio theatre, and the latest state-of-the-art audiovisual equipment, this venue has held host to all manner of events, each as distinctive, stylish and talked about as the last.
Venue Capacity: up to 110 guests
Best for: Arty, creative and dynamic events
What makes it special: Intimate and vibrant, cool and capable, The Archivists Gallery is bang on trend, and features everything you need for a product launch which accentuates your creative side.
The Archivists Gallery is one of London's best kept secrets. It's cosy, intimate, a space in which your product launch can be truly appreciated and admired, and not lost in the bustling crowds and open space of other, larger venues.
It features cinema style seating which is sure to command every guest's absolute attention, and it also boasts large plasma screens from which you can beam promotional footage to your gathered guests.
Bursting with artistry, and plenty of wall space to use as you wish, The Archivists Gallery is a tried and tested product launch venue you're sure to fall in love with.
Venue capacity: up to 3000 guests
Best for: luxurious product launches in need of flexibility and versatility
What makes it special: This stunning venue can be transformed to fit your theme with great ease, and offers a variety of event spaces, sure to be ideal for a product launch like yours.
Building Six has quickly garnered a reputation for being one of the most versatile, multifunctional and glamorous venues in London. Housed within the ever-impressive O2, it comes complete with a full array of next generation audio-visual gadgets, capable of wowing your assembled guests and transmitting your message loud and clear.
Once your launch presentation is over, it's time to party – and this is where Building Six really comes into its own. The main hall features a 'Body Kinetic' dance floor, which literally pumps beats through the body of those moving across it. Unforgettable!
Venue capacity: up to 2600 guests
Best for: Fashion-based product launches needing a stunning backdrop
What makes it special: Huge, impressive, and perfectly situated, Troxy provides timeless glamour and versatility by the bucketload.
Troxy is a venue of two halves. On the one hand, it boasts a vast open space, featuring split level seating, and a rock 'n' roll swagger which, if you're looking to make a massive impact, is going to be difficult to resist.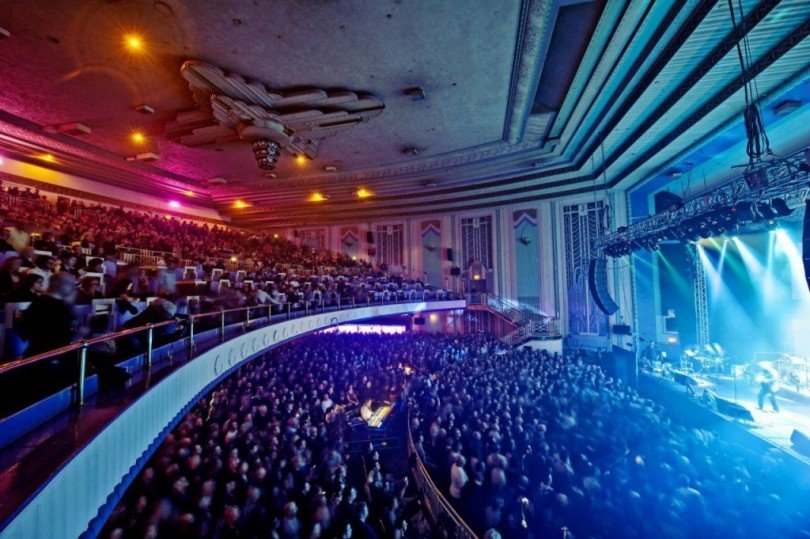 On the other, though, it also offers more intimate spaces, such as the White Room – a smaller event venue within Troxy, which features bright white glass flooring, marbled walls and a gorgeous starcloth ceiling; ideal for maintaining that glamorous vibe while offering a more manageable size of room.
No matter which you choose, you'll benefit from the experience and expertise which comes with the venue, and its ease of access, and unique atmosphere.
Capacity: up to 3000 guests
Best for: large scale product launches
What makes it special: historic, impressive, beautifully constructed and situated, Tobacco Dock is a stunning example of what makes London in the 21st century the ideal city for events.
Tobacco Dock is an events venue which simply oozes with history. Once a storage site for tobacco shipments coming in from across the Atlantic, it now operates as one of London's most distinctive and sought after locations for product launches, conferences, parties and more.
In many ways, it's the perfect example of what makes London special; taking the old, and repurposing it for the new, the cutting edge and the endlessly exciting. If you have a new product to launch, and you want to demonstrate how it presents a new opportunity for the market, we can think of nowhere more suitable than this.
Venue capacity: up to 800 guests
Best for: product launches with an underground, edgy vibe
What makes it special: the perfect blend of the old and the new, this repurposed space is about as cool as it gets. Atmospheric, ambient, kooky and endlessly surprising, it's a multipurpose venue with a real wow factor.
So, you want your product launch event to have a bit of an urban edge to it – a gritty, underground vibe which is going to make your guests feel like they're part of something revolutionary.
In that case, there's no better venue that the Old Billingsgate Vaults; a series of brickwork caverns and arches, which has transformed itself into one of the capital's coolest events spaces.
State-of-the-art lighting rigs and a pristine sound system are just the start of it – this really is a playground for those seeking to knock their guests off their feet with atmosphere and a real secret party vibe.
Venue capacity: up to 600 guests
Best for: sophisticated product launches
What makes it special: utterly beautiful furnishings, an iconic view of the Thames, and 200 years of tangible history make this venue one to remember.
If you're looking for a venue which exudes class and sophistication, and is sure to leave your guests open-mouthed at the sheer beauty of it all, then stop your search here: Glaziers Hall is going to fit the bill nicely.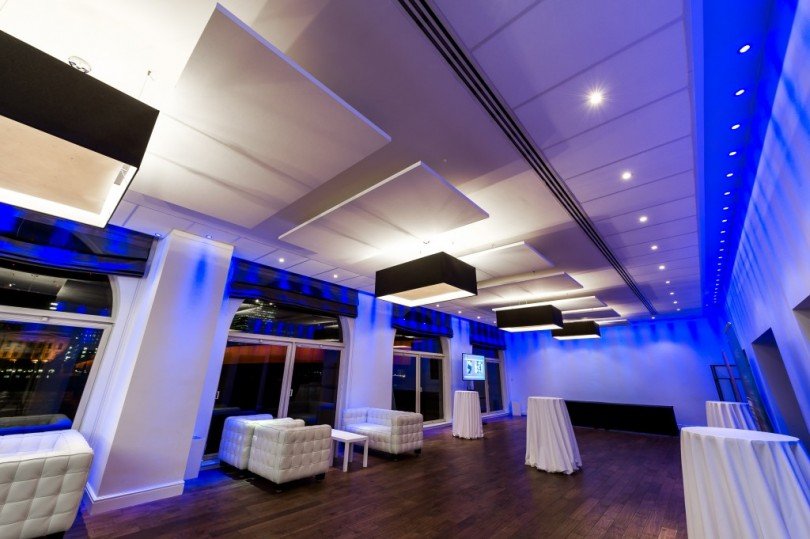 While your guests are watching your presentation of your new product, the London skyline can be seen in the background, over a view of the Thames which simply never gets old, no matter how familiar you might be with it.
It's not all archaic grandiosity, though. Glaziers Hall is as much a forward-thinking venue as any other great product launch location in London, and comes complete with everything you need to put on a truly distinctive show.
Venue capacity: up to 400 guests
Best for: slick, stunning product launches with a contemporary vibe
What makes it special: any event held in this iconic South Bank building is immediately infused with a coolness which is impossible to fake. Endlessly versatile, it's a blank canvas which is perfect for almost anything.
The OXO2 venue on the inimitable South Bank of the Thames has helped re-shape the events scene in London over the past few years. It is a 'blank canvas' venue – that is, it has absolutely everything you could wish for to completely transform the space, and make it your own for a day or an evening.
With incredible natural light, its neutral decor allows you to play with your branding colours, themes or ideas, and the dedicated staff at OXO2 will be more than happy to help you realise your dreams for the launch.
Once the sun goes down, your guests can be dazzled by one of the most iconic night time views in the world – a perfect end to what will no doubt be a stunning event.
The Choice Is Yours
Choosing the right venue for a product launch can be hard. Here at Venueseeker, we're experts at helping our clients pick out the perfect venue for all of their needs, and ensuring that nothing gets overlooked when it comes to achieving their event planning goals. If you want to chat about any of these venues, or anything connected to events organising, just get in touch.
We hope you enjoyed this list of our favourite venues for launching a new product. If you think we've missed any out, or if you've been to any exciting product launches yourself recently, we'd love to hear from you in the comments!