Summer is almost here, and so is the Summer conference season.
Summer conferences are a traditional part of the business year, and many large and successful firms regard an effective Summer conference as an important place to take stock of the past year, and to plan the next.
And so, as the days get longer, it is worth starting to think about venues for your Summer conference.
The ideal venue for a summer conference, whether large or small, should offer a few key features. It should be flexible enough to accommodate all of the activities you have planned, whether these be small break-out meetings or large presentations. You should also expect helpful and courteous staff who know what they  are doing: organising a large conference is stressful enough without having to do everything yourself.
And, of course, your summer conference venue should also have plenty of outdoor space, and provide a relaxing atmosphere for your guests.
With all this in mind, here at Venueseeker we've put together a list of the best summer conference venues. These range from small, intimate event spaces to large-scale venues. Each, though, has been hand-picked by our team, and comes with a guarantee of a relaxing, productive, and maybe even fun Summer conference!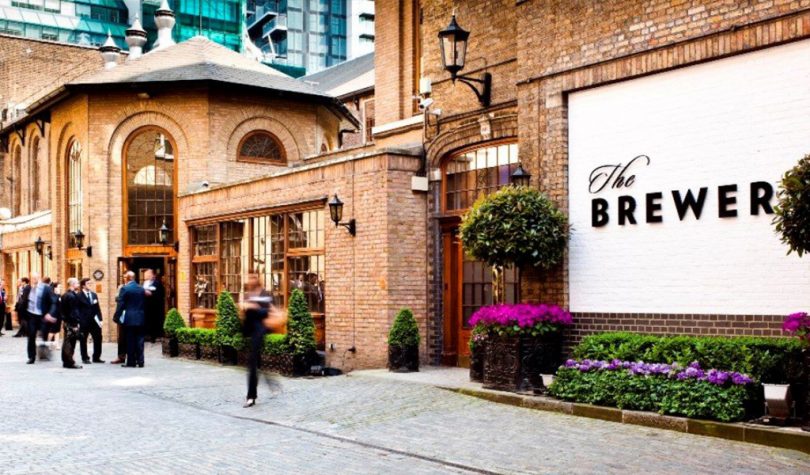 The Brewery is a premium event and fine dining venue, and is located right in the heart of the city of London. This venue prides itself on its respect for tradition, and if you are looking for a flavour of old London it's hard to beat.
The knowledgeable and professional team at the Brewery can accommodate any scale of event, from small team dinners to large annual conferences. The atmosphere is quite formal, but this can be a great advantage if you are inviting guests from overseas, because you can present them with a taste of traditional London hospitality.
Don't let the respect for tradition fool you, though: The Brewery is also a modern, flexible business space that can provide you with all the equipment and entertainment your team needs for a Summer conference.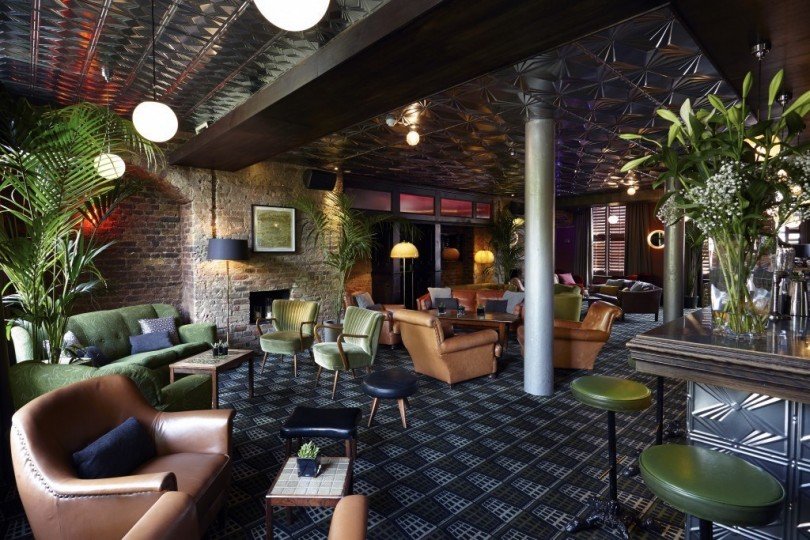 The Century Club is a private member's club in Soho. Though it has the exclusive atmosphere of a private club, it also offers rooms for hire, and has become a very popular venue for small Summer conferences.
The value of the Century Club is its flexibility. No matter what kind of Summer event you are planning, the Century Club has a space that is perfect for your needs. Their facilities range from professional (and very beautiful) meeting rooms, through lounge areas for more relaxed meetings, and even to a sophisticated and luxurious cocktail bar.
The piece de resistance, though, is undoubtedly the roof terrace. This is the largest rooftop terrace in Soho, and has stunning views over the city. It's perfect for relaxing with your team in the Summer sunshine, and in bad weather the retractable roof will keep you dry.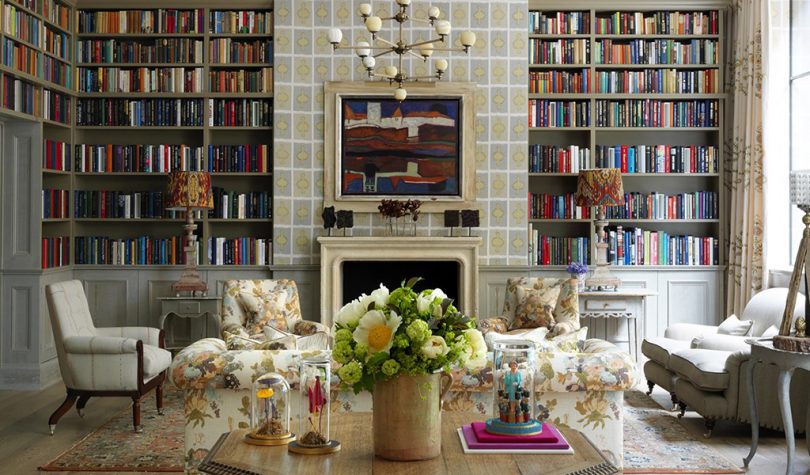 The Hamyard Hotel is probably the most beautiful hotel in London, and also makes a great venue for Summer events. Standing at the Mayfair end of Soho, the hotel feels like a country retreat in the middle of the city. At the heart of the hotel is a lush garden, filled with trees and sculptures, and making for a relaxing break from the hurly-burly of the surrounding city.
The Hamyard Hotel also offers a huge variety of event spaces, ranging from an exclusive restaurant to a drawing room lined with books. Perhaps best of all, though, is the roof terrace, which offers gorgeous views of London, and is the perfect place to soak up some sun.
The IET at Savoy Place is something of a rarity in London: a venue combining the charm of traditional English hospitality with a contemporary, innovative feel.
The value of the IET is the sheer scale of the events it can handle. It is a favorite venue for large award ceremonies thanks to the expansive theatres it offers, and its state-of-the-art conference facilities. If you are looking to convene a large Summer conference, either to get your whole team together or even to meet with your shareholders, the IET is perfect.
The OXO tower is an iconic landmark, having stood next to the river Thames for more than a century. After undergoing extensive (and award-winning) redevelopment over the past decade, the towers and wharfs that surround the tower now offer a stunning selection of retail and event spaces. If you are looking for a piece of period charm, without sacrificing the facilities of a modern conference venue, then the OXO2 is the place for you.
The stand-out feature of the OXO2 is the flexibility that the event space gives you for your Summer conference. The team have worked hard to provide their clients with a blank canvas, meaning that you can design the look and feel of your event from the ground up. This permits you a huge amount of creativity when it comes to planning your event.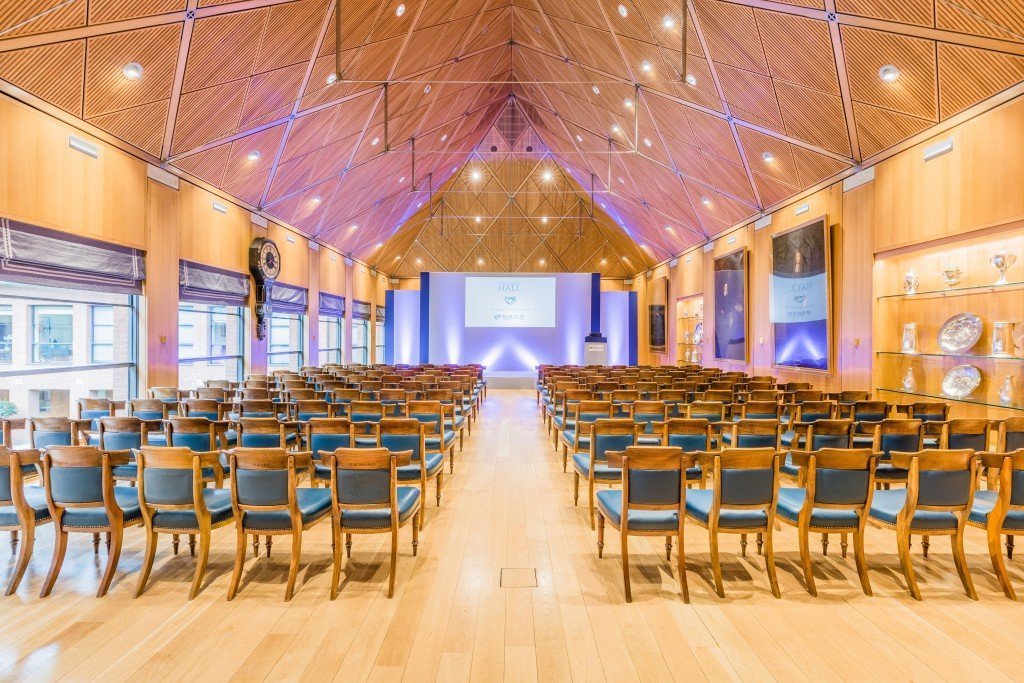 If you are looking for the ultimate in historic charm, Haberdashers Hall is for you. Originally the meeting place for the Royal Company of Haberdashers, the spaces offered by this venue come packed with period features: think large oil portraits, walnut meeting tables, and chairs from a hundred years ago.
Haberdashers Hall is a popular venue for all types of events, from Weddings to Christmas parties. It is also perfect for a summer conference, because at the heart of the building lies a historic orangery and garden. This calm oasis is great for creating the kind of relaxed atmosphere that you want for your Summer event.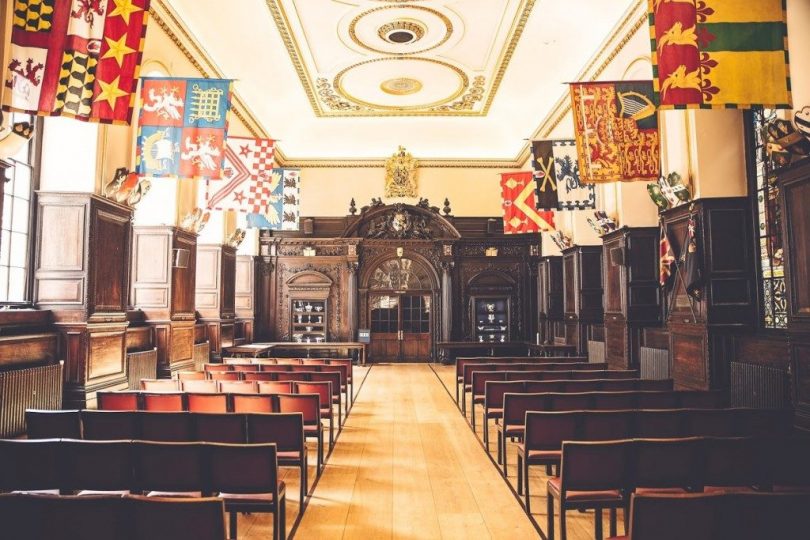 Like Haberdashers Hall, the Stationers Hall is a historic part of the fabric of London life. The flexible meeting rooms are packed with period features, and the venue feels more like an Oxbridge College than a corporate venue.
The Stationers Hall offers a huge range of different rooms, from those suitable for one-on-one meetings to the main hall, which can seat up to 200 people. Best of all, the knowledgeable staff at the Hall have plenty of experience in planning all kinds of events, and can give you plenty of advice and help in making sure that your summer conference goes smoothly.
The Perfect Summer Conference
Of course, booking a beautiful venue is only the first step in planning a successful summer conference. You will also need to think about catering, and creating the perfect mix of professionalism and relaxation that characterises the best summer events.
Booking a great venue, though, is an important first step in planning your summer conference. By providing the right atmosphere, you can really inspire your team, and here at Venueseeker we are devoted to helping you do so.
If you've been inspired by the venues we've mentioned above, give us a call today, and we can help you to plan your perfect summer conference!