Planning a special event soon and looking for some inspiration? Then read about some of our favourite inspirational spaces for kick-off meetings in London:
Five Inspiring spaces for kick-off meetings
1 –  The Cuckoo Club, West End
Overlooking bustling Regent Street, known for its stunning Christmas lights, the Cuckoo Club is an exciting nightclub-themed venue recently renovated by the acclaimed fashion designer Barbara Hulanicki. Popular with celebrities, this flamboyant and quirky London meeting venue can accommodate up to 450 guests, and is just as idyllic for business events as it is for parties.
2 – The Banqueting House
Make a long-lasting impression by hiring the majestic Grade I-Listed Banqueting House, one of Britain's most impressive Palladian landmarks. Give your guests the royal treatment in the heart of Whitehall, just minutes from Trafalgar Square and the Houses of Parliament. Dating to the 17th century, this house was built for King James I and has a magnificent ceiling in its Main Hall. This venue can accommodate up to 400 guests for conferences.
3 –  Madame Tussauds
One of London's most popular attractions, Madame Tussauds near Regents Park has an ever-changing exhibition of life-like celebrities and historic figures. Pioneered by the lady of the same name, who served as a tutor to the sister of France's King Louis XVI in the late 18th century, it has been at its current Marylebone Road location since the 1880s. Each room can be resized with adjustable walls and customised with different LED lighting, which means you can create the perfect theme for your event. Hire Madame Tussauds for up to 380 seated guests.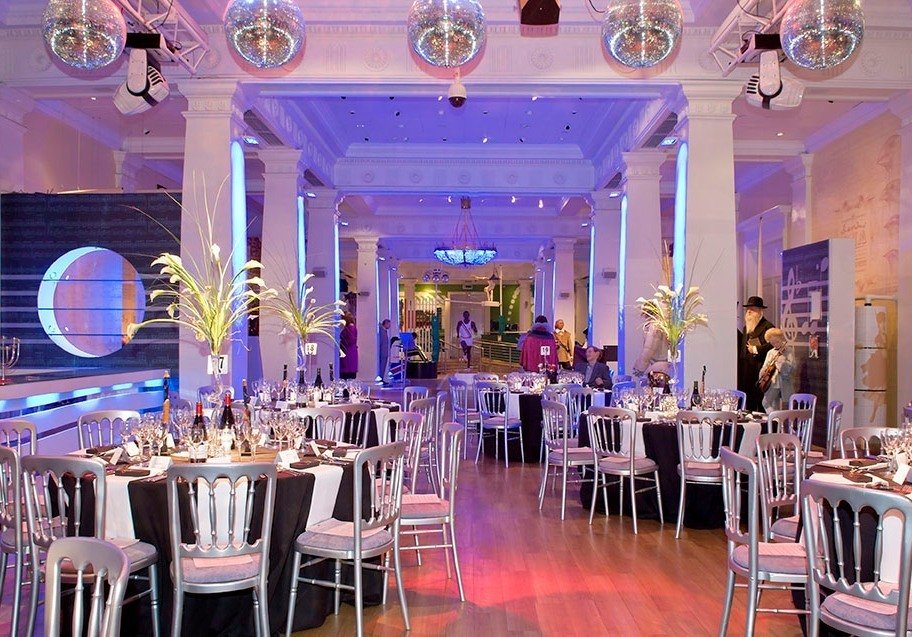 4 –  Cirque le Soir, the West End
Inspired by the incredible circus act, this venue in Carnaby near Regent Street follows on from the success of the Cirque le Soir spaces in Dubai and Shanghai. With stunning circus acts, a virtual reality game, and an amazing ball pit, it's the perfect unconventional London meeting venue where guests can let their hair down after a formal meeting. Cirque le Soir has a maximum capacity of 499 guests.
5 – Bunga Bunga Covent Garden
Step into the secretive and exclusive world of this vibrant, top-of-the-range entertainment space, where your guests can enjoy a delicious Italian feast. In the heart of London's buzzing theatre district, Bunga Bunga has the radiance of a Hollywood film set, with three luxury venues: The Martini Room (capacity: 20), Bunga Bunga & Bungatini (capacity: 400), and Bunga Bunga (capacity 300), all of which are ideal for kick-off meetings.
Interested in booking a meeting at one of these excellent venues or elsewhere?
Then let us know so we can arrange a private viewing. Whether you need a small meeting venue in London for 50 guests or a large conference space for 500+, we can give a full event management service with state-of-the-art sound, lighting, production equipment, and more.