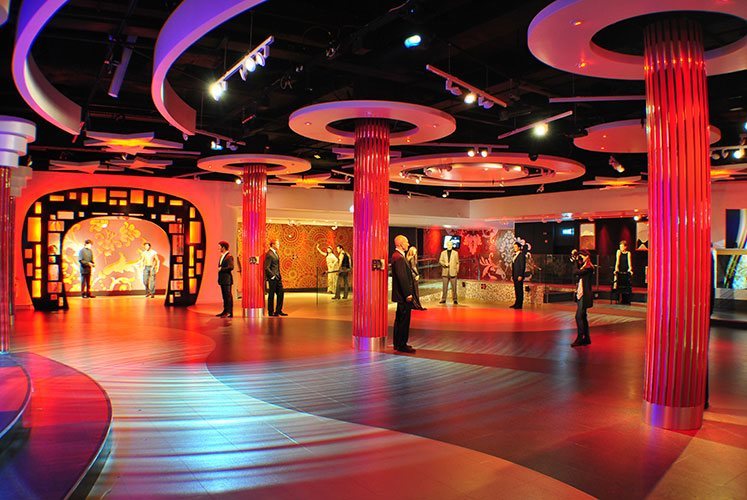 Speak to our venue team, to request more information.
0845 688 4410
Madame Tussauds
NW1 5LR
Immerse your guests in a Hollywood experience at Madame Tussauds in one of its five themed spaces.
Immerse your guests in a Hollywood experience! Madame Tussauds offers five themed spaces, each of which can be specifically adapted to your requirements. Removable walls can be positioned to change the size of the rooms, pin-spot lighting can be adjusted and LED lighting allows you to choose to colour the space to enhance your theme.
The largest of the five spaces on offer at Madame Tussauds is the World Stage Ballroom, which has been designed to accommodate high-level events. It is fitted out with a large stage, projected screen, plasma screen and a full lighting rig, ideal for awards dinners, product launches or Christmas parties.
Madame Tussauds dates back to 1770 when Madame Tussaud began modelling likenesses of her mentor in Paris. At the age of only 17 she became a tutor to King Louis XVI's sister at the Palace of Versailles. During the revolution her skill came in useful when she was tasked with making the death masks of executed aristocrats. Madame Tussaud came to Britain in the early 19th century with a travelling exhibition of French revolutionary relics and effigies. In 1835 this exhibition settled in London in the form of the Baker Street Bazaar. In 1884 this exhibition moved to Marylebone road where it has remained to this day.
| | |
| --- | --- |
| Dinner | 50-380 |
| Buffet/Reception | 50-1500 |