If you're planning on hosting a Christmas party this winter season, here are the top 10 unique venues available for hire in London:
Billingsgate Vaults
Capacity: 150 – 800 Guests
Vintage meets modern with this Christmas party venue. The Billingsgate Vaults is an event space carefully designed with a vibrant colors and urban style. If you want to give your guests an experience that's a little off beat with a lively atmosphere, this intimate, underground den is the place to be.
Cutty Sark
Capacity: 10 – 450 Guests
Dazzle your guests with an unforgettable experience aboard the 19th century vessel, Cutty Sark. The ship has been completely renovated and restored with 4 new spaces available for hire. The vessel has 3 decks, with the top deck overlooking the River Thames and the city. Your guests will be able to walk, dance or dine under the ship's hull.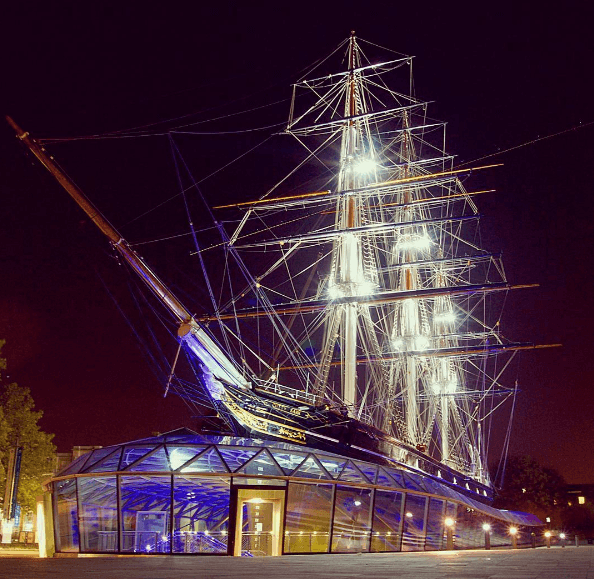 Pavilion at the Tower of London
Capacity: 10 – 200 Guests
If you want to host the most lavish winter party of the season, the Pavilion at the Tower of London can offer you and your guests a luxurious atmosphere at one of the capital's most iconic landmarks. Shimmering lights are strung across the ceiling creating a dramatic backdrop reminiscent of the twinkling night sky.
OXO2
Capacity: 100 – 400 Guests
OXO2 is a modern, contemporary event space located in the historic OXO Tower. This chic and stylish venue offers stunning panoramic views of the River Thames and depending on your party size, you can rent out 1 of the gallery rooms or both. The simple design offers you a blank canvas for your party so you can decorate this space however you like.
The Earth Halls
Capacity: 50 -500 Guests
Located inside the Natural History Museum, The Earth Halls make for an out of this world winter entertaining experience. The celestial event space tells a story of the past with awe inspiring constellations and space-themed décor. Your guests will feel like they are surrounded by the magical night sky.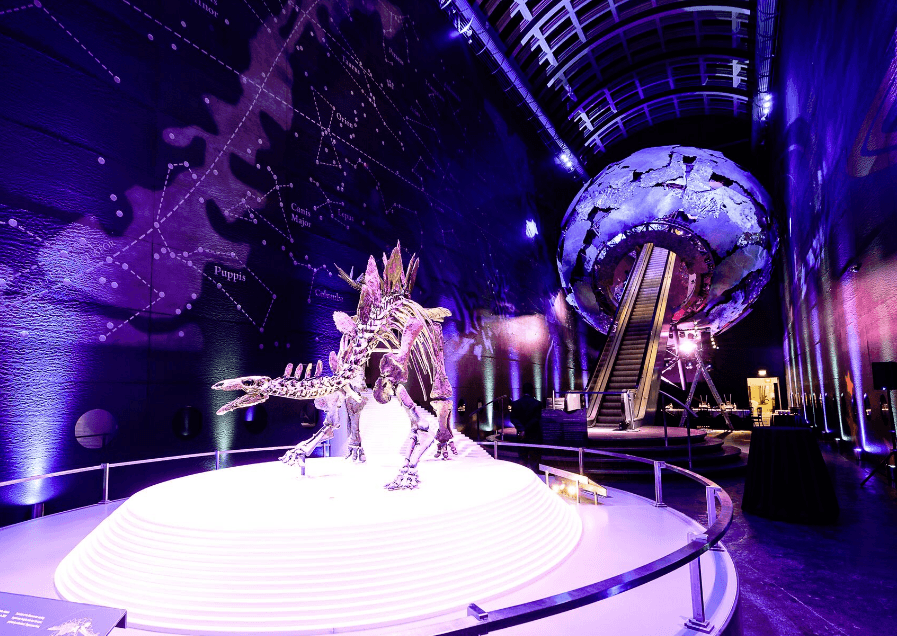 The Conservatory at Painshill
Capacity: 8 – 400 Guests
Nestled in the stunning setting of a 160-acre park, The Conservatory at Painshill was designed within the Painshill's private gardens that exude iconic Georgian heritage. The conservatory features a unique reception area where your guests will enter upon arrival complete with contemporary furniture and a bar where drinks or cocktails can be served. The larger space can be used for dinner parties or as a dance area.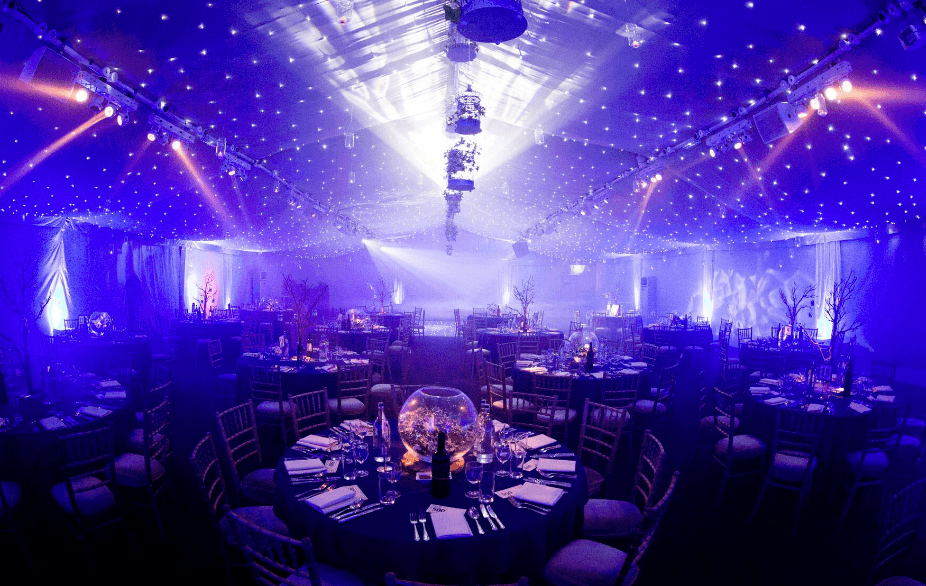 Glaziers Hall
Capacity: 10 – 600 Guests
Glaziers Hall is a flexible venue that can be transformed into any kind of event space depending on what your needs are. Dinner parties, conferences, banquets and holiday parties can all be hosted in Glaziers Hall. There are 5 rooms to choose from, each finished with stained glass, oak paneling and high arched windows lending a view to the river and the city skyline.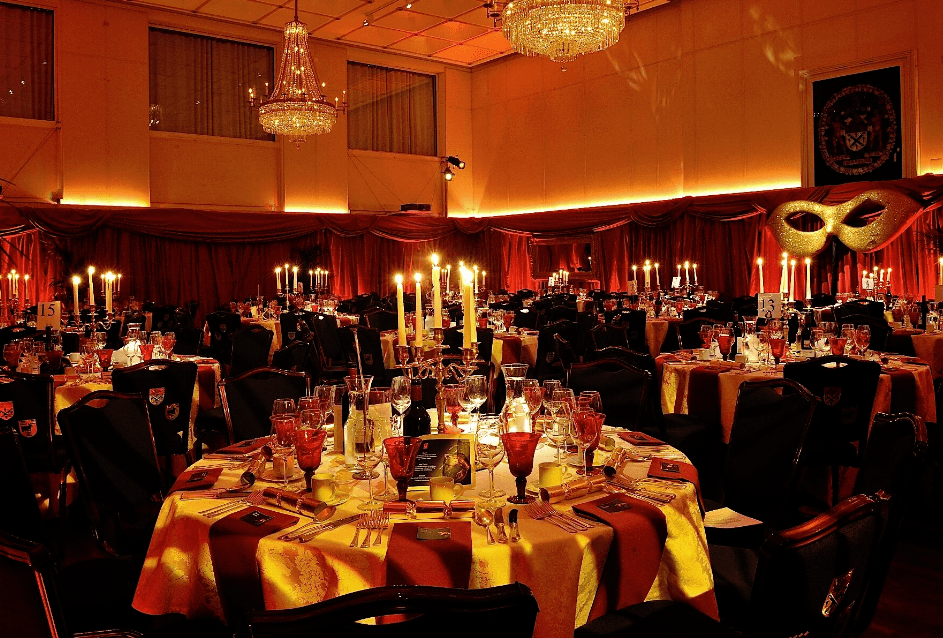 One London Wall
Capacity: 80 – 600 Guests
If you're looking for a venue that will really WOW your guests, One London Wall at Plaisterers' Hall is the perfect backdrop for a night to remember. This elegant space will surround your guests in ambient lighting with stunning high ceilings. Catering is provided by the award-winning Create Food and Party Design.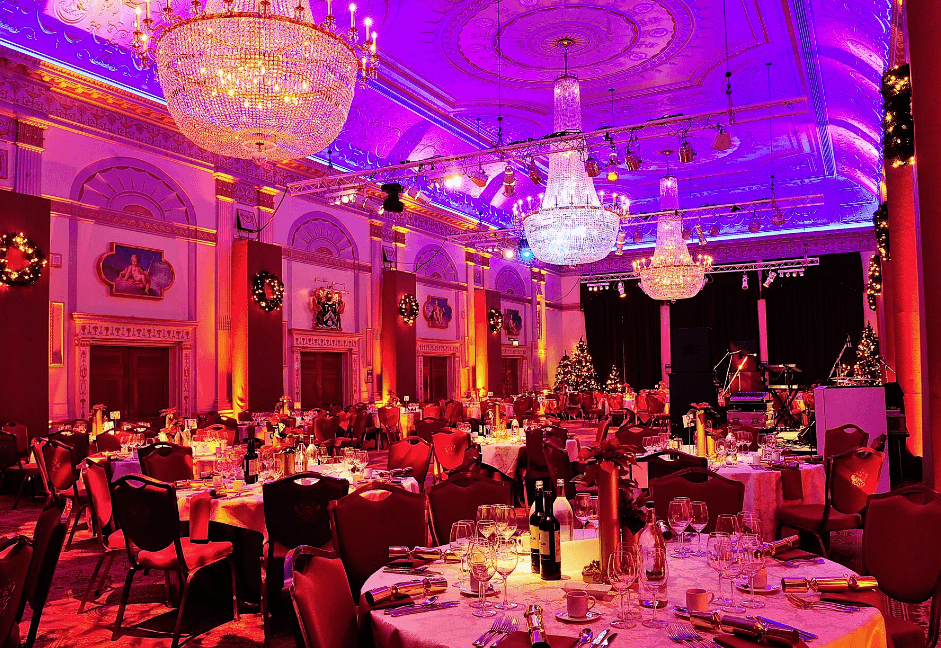 Chandos House
Capacity: 60 – 150 Guests
Full of charm and character, Chandos House is an event venue unlike any other. Featuring marbled fireplaces, hand painted ceiling murals and dazzling crystal chandeliers, this space will create a magical ambiance for your holiday party. Each room has long dining tables, making this venue perfect for dinner parties.
The Wellington Arch
Capacity: 10 – 80 Guests
After it's re-opening in 2012, the Wellington Arch has become one of London's most intimate and exclusive venues for winter entertaining. This impressive event space offers spectacular views of Buckingham Palace and Westminster. The Wellington Arch also has spacious exterior balconies so your guests can enjoy the night sky.