We completely understand when you book an event there's a budget, and sometimes it can be smaller than you'd like. But every once in a while, there's a big budget for a VIE (very important event), so when the sky's the limit, there should be no stopping you with your venue options. Go on, spoil your guests…
THE FILM PREMIER
The London EDITION doesn't do things by half – a refurbished iconic building, renowned chefs heading up the kitchen, stunning interiors, frequented by celebrities; a hotel that doesn't really feel like a hotel. An event here is one to remember. Choose from the penthouse, the Basement, and the private terraces.
There are four EDITION sites to choose from in their global portfolio, with seven new sites opening this year alone, they're taking the hospitality world by storm. Just think about your next VIE in Shanghai or Times Square…
THE UNFORGETTABLE PARTY
If you're looking for indulgence, a little drama and a beautiful backdrop, The Mandrake is the one for you. This luxurious boutique hotel is inspired by the medicinal elements of the mandrake plant (hypnosis and hallucinations), so this isn't your average space!
The atrium is out of this world – an abundance of tropical plants and a cosy tree house half way up. Or there's the Waeska bar with a peacock-gazelle (yes really) overseeing all the spirits. The artist in residence programme welcomes tattooists to ballet dancers and writers to sculptures – as long as there's interaction, The Mandrake is happy, and so will your guests.
THE BANQUET
The iconic Nobu should always be in your little black book for places to eat. The global phenomenon has a legendary 'Nobu style' menu which is inspired by Japanese cuisine as well as hints of the hotel location, so it's guaranteed to impress even the grandest of banquet guests.
Now that the food is ticking all the boxes, the venue must do too. As with all Nobu Hotels, the design keeps true to its Japanese roots, but takes elements from the local area – another acknowledgement to the East-meets-West philosophy. The restaurant seats 240 guests, but other areas of the hotel can be hired exclusively as well.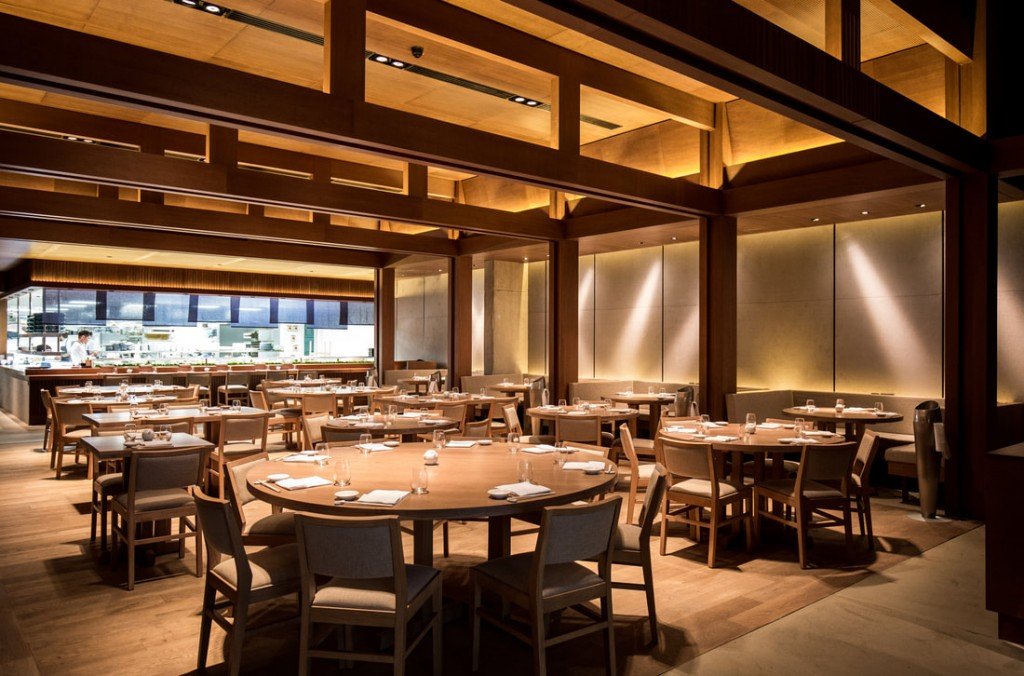 THE DRINKS RECEPTION
Madison is a roof top bar with an unrivalled view of St Paul's. Situated on top of One New Change, this award-winning venue proves to be a draw whatever the weather, but naturally impresses most during the summer.
A sleek interior, paired with impressive food and cocktail menus make for an enjoyable time every visit. There are numerous areas that can be hired for events, but it's the sun trapped terrace you should be after. That, with a cocktail and a canapé – you can't go wrong for a jaw-dropping drinks reception.
THE CONFERENCE
St Pancras Renaissance Hotel London is a beautiful luxury venue, recently restored to its former Victorian designs, the interior and exterior ooze culture and decadence. Each room celebrates the heritage and innovation of the Victorian era whilst boasting the latest technology to support any event.
The space is perfect for a conference – we would suggest Hansom Hall which accommodates 375 theatre style. You could even add on a networking session in the stunning Ladies Smoking Room.