London's South Bank is a popular destination, and with good reason. The area's riverside venues, bars and restaurants draw big crowds all year round. Not only that, South Bank venues are a great choice for corporate events thanks to their great location in the heart of London.
With its excellent transport links, wonderful views and an array of pop-up events taking place by the riverside, the South Bank one of our favourite venue locations. If you're planning to host your next event on the South Bank here are six stunning South Bank venues to consider.
Located on Level Two of the iconic OXO Tower, OXO2 is a breathtaking contemporary space offering panoramic views across the River Thames. Two gallery-style rooms can each comfortably accommodate 100 guests theatre style. In-house venue managers can assist with hiring your required production equipment for the best possible rates, or you are welcome to bring in your own production company.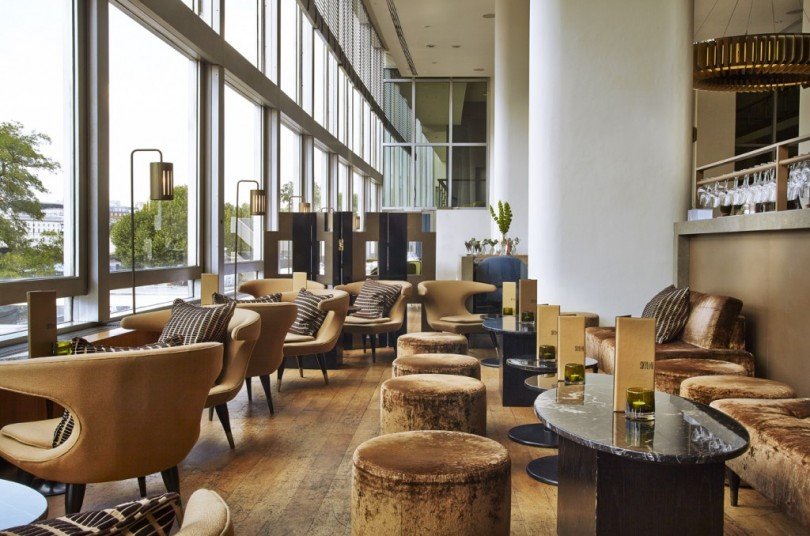 Located in Royal Festival Hall, with panoramic views across the River Thames, and comprising of a beautiful restaurant, stylish grill and destination bar, Skylon makes a stylish setting for South Bank events. Skylon is divided into three distinct areas – restaurant, bar and grill – with bespoke, bronze-coloured chandeliers that punctuate the space.
Blue Fin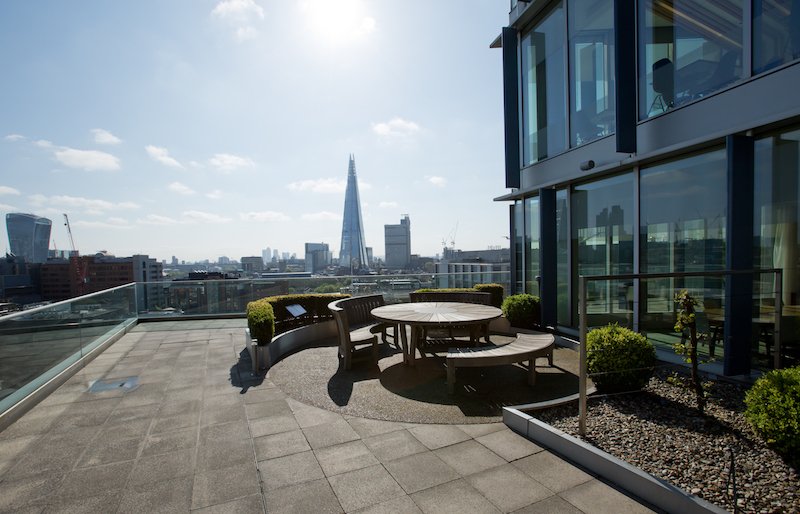 On London's South Bank in the trendy borough of Southwark, Blue Fin offers sleek, modern event spaces suited to any and all occasions, from half-day corporate meetings to training days and after work receptions. A breath of fresh air in corporate entertaining, it boasts an assortment of meeting rooms overlooking the London skyline, and large landscaped balconies that offer unique breakout areas or a diverse space for larger events.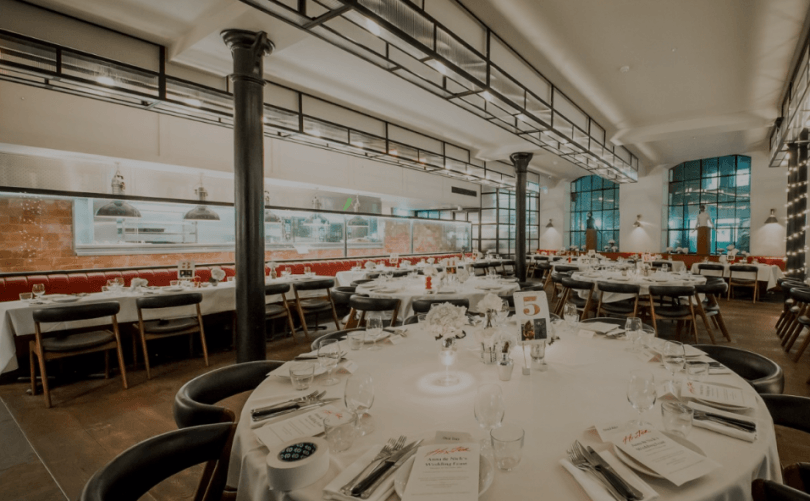 Hixter offers exclusive hire of the whole venue for parties, or you can opt for one of our intimate private dining spaces for something smaller. The private room  is licensed for civil ceremonies and following this the main dining room can hold up to 120 guests for a dinner on a mixture of long and round tables. The basement bar works well with a band or DJ for celebrations late into the night.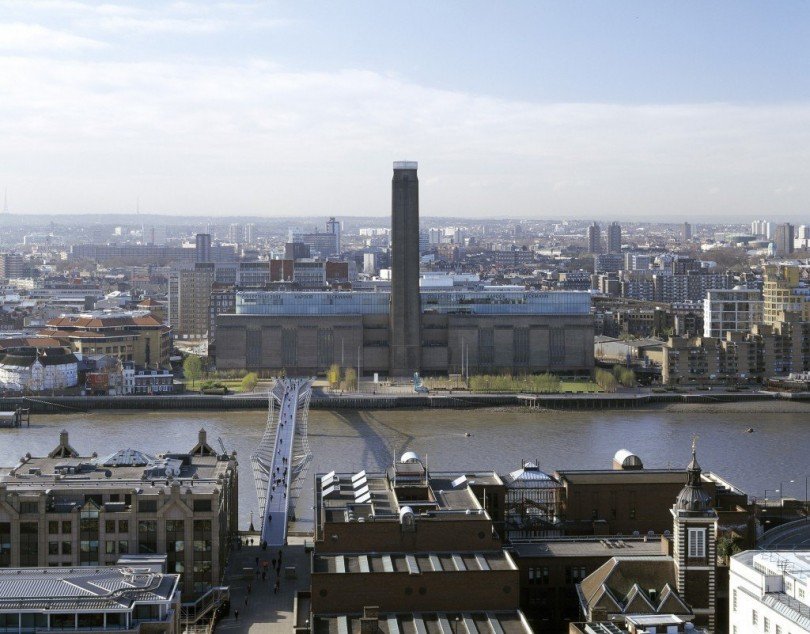 One of London's most recognisable and best-loved buildings, Tate Modern is a true icon of the capital. The gallery displays the national collection of international modern art and offers seven sleek, contemporary entertaining spaces and stunning views across the city's skyline. For a really dramatic event space take a look at the Tate's Turbine Hall – it's guaranteed to create the ultimate first impression.
Already one of the most successful places to brunch in King's Cross, Caravan has extended its foodie enterprise to the heart of Southwark with a restaurant on the ground floor of the Metal Box Factory: Caravan Bankside. A 4,000 sq ft space that echoes the interior design of its sister sites, Caravan is a minimalist and humble space to drink and dine. Guests can expect fresh, marble topped tables, eclectic yet simple furniture and an open feel that almost feels Nordic in its approach.
Bankside Vaults, also known as super-club Pulse, is built into four spectacular interlinked brick arches and can be found right beside Blackfriars Bridge. The Vaults provide a wonderful blank canvas with the highest quality finish, a perfect space that can be adapted for any occasion. Dividing naturally into several interlinked areas, it has two separate entrances, each with their own cloakroom and toilets.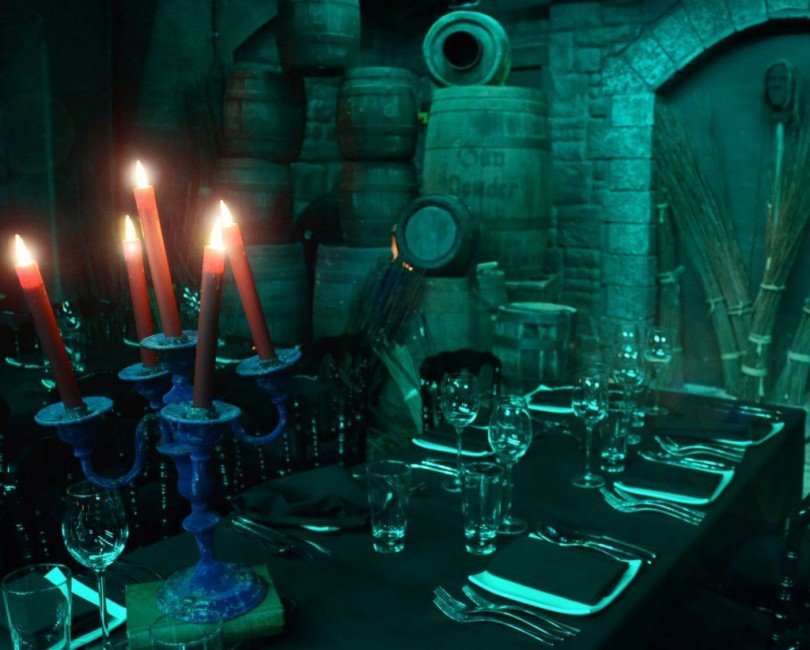 This gruesome venue is ideal for parties and dinners that want to relish in the grittier side of London history. A completely unique London experience awaits at the London Dungeon, one of the capital's grisliest and most dramatic event spaces. Loaded with drama and mystery, the Dungeon is a fascinating location that hardly needs an introduction. Your guests will get to enjoy the more gruesome side to British history, as they're greeted by costumed staff and faced with all that the London Dungeon has to offer.
Are you considering the South Bank for your next event? Contact us to discuss some great South Bank venues.