What will really impress your guests? Walking with the greats through halls that are centuries old? Or is that a bit… dated? Maybe they want to be in one of London's new skyscrapers with state-of-the-art sound systems. With so many incredible options for London corporate event spaces, it can be difficult to decide on what would be the perfect fit.
Something old or something new? We can help at Venueseeker
There are several factors to consider when thinking about what style of venue you'd like to choose. Firstly, will the guests have much time to enjoy their surroundings? If you are hosting a jam-packed educational conference, guests may not have time to enjoy a world-class art gallery or stop to explore an old moment. However, if you are hosting a drinks reception these can make for excellent conversation starters.
Can't decide where will be best for your next corporate event?
Another important factor is whether you are going to require much technology at your London corporate event. A cinematic experience or state of the art DJ booth will require a venue that has the technology to put on a show. Some, but definitely not all, classical venues may not be built for this.
Choosing between modern venues and classic spaces at Venueseeker
Take, for example, Icetank in Covent Garden. Its unique aesthetic is thoroughly modern. Amenities include wi-fi, stereo system, two plasma screens, an HD projector and even a fireplace. The professional HD/AV equipment is ideal for film shows and presentations or a bespoke way to brand the space. The interior of this space looks like its name – an ice tank. The walls ceiling floor and furniture are all white. This is a great venue for hosting avant-garde technology demonstrations, for example.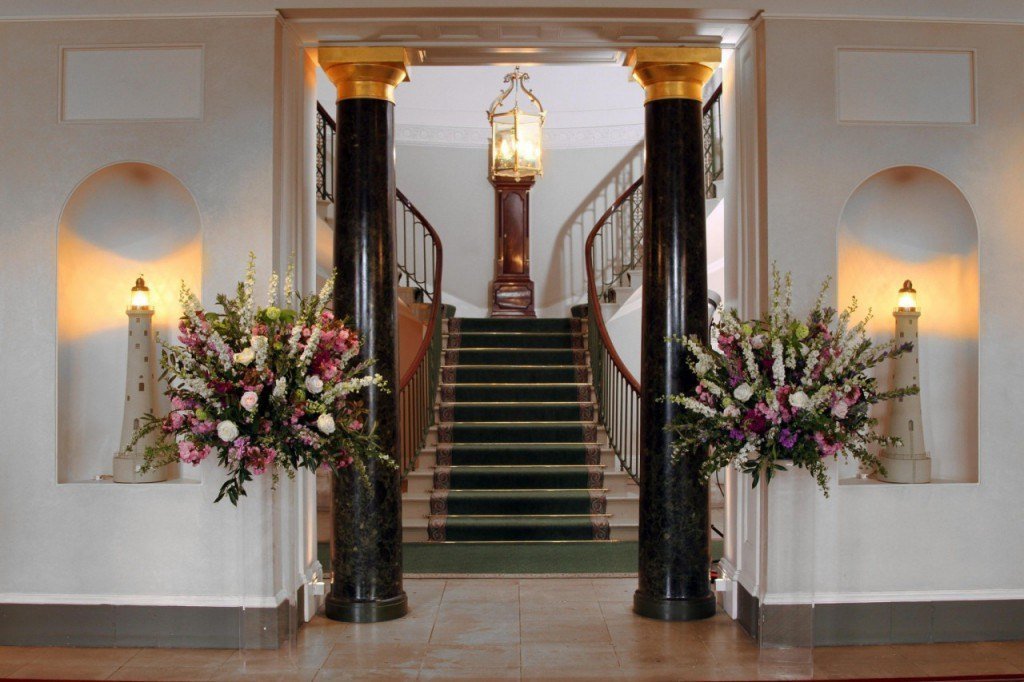 Trinity House, a 200-year old building, could host a similar number of people but the appeal of this space couldn't be further from Icetank. Trinity House is situated in a central, yet tranquil, location overlooking the Tower of London. The elegant rooms in this London corporate event space are ideal for lunches, dinners, cocktail parties and even board meetings. However, you're more likely to find royal paintings and shipwrights models than plasma screens adorning the brickwork. Admire the dimmer light of stained glass windows, instead of having floor to ceiling glass. Guests can cosy into the reading room instead of watching a demonstration in a futuristic kitchen.
Are old or new spaces best for corporate events with Venueseeker?
You don't need to choose between Pride and Prejudice or a night out at Fabric though. Venues such as Village Underground provide a bit of both. This 19th-century Victorian warehouse has been home to exclusive drinks receptions, team building events and all-night raves with world class DJs. This London corporate event space has a ten metre high, skylight-studded ceiling and is situated in the centre of fashionable Shoreditch, making it accessible from the city but also an edgy events venue. The vaulted brick arches create brilliant blank canvas space which can be customised to suit different London corporate events. Or, just leave it as an impressive single open plan space which is perfect for a massive celebration.