We've always said that there are many, many factors that make up a brilliant exhibition; the atmosphere, the organisation, the lighting, the seating arrangements… all of these are doubtlessly vital to any event's success.
However, despite the significance of each and every one of these things, none of them can truly take off without a top-notch exhibition venue in which they can take place.
As such, it's probably fair to say that the venue itself is the real deciding factor when it all comes down to it, and this is precisely why you – as event organisers – should absolutely take the time to seek out the very best venues for your needs and requirements.
In London we're blessed with a wide and impressive range of exhibition venues. The city is packed with historic buildings which buzz with character, distinction and stories to tell… and they sit side by side with the urbane, the sleek, the unusual and ultra-modern.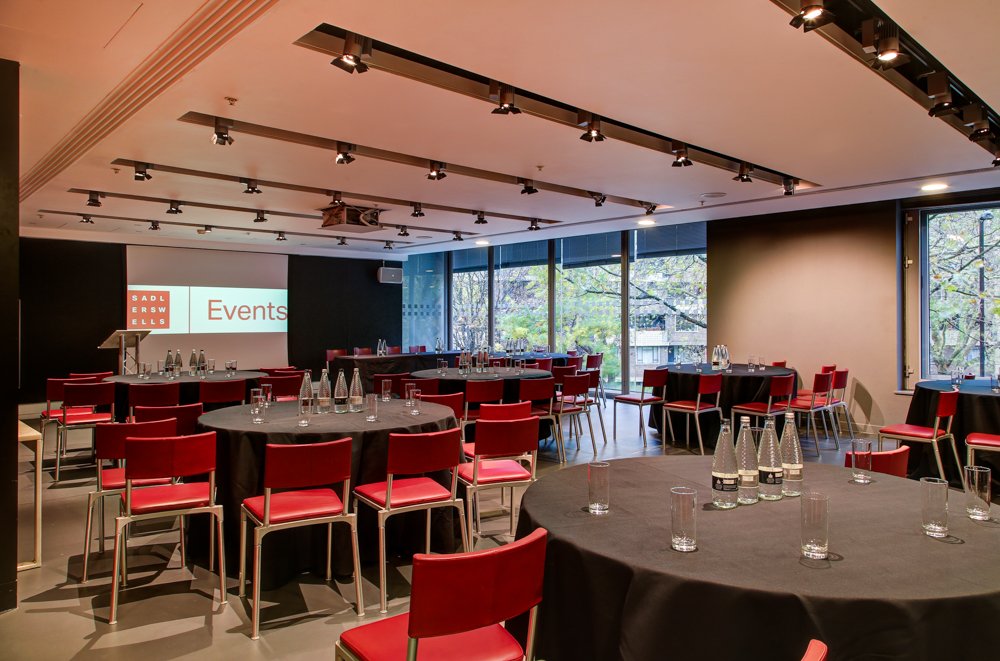 People travel from all over the world to gaze in wonder at London's unique and varied architecture, and to hold a product exhibition in one of our capital's stunning buildings or facilities is a major draw in and of itself.
To make use of a characterful London exhibition space is to make a bold statement about your event, and is sure to leave a powerful and lasting impression.
At Venueseeker, we're always on the lookout for exhibition spaces in London which tick all the boxes we expect of our venues: flexibility, character, distinction and high levels of capability.
We've chosen five venues for you to look at, and to consider for when you're next in need of a high quality exhibition venue. Believe us; you won't be disappointed with what you find!
Top Tips for Choosing an Exhibition Venue
Below, we'll be highlighting some of our favourite exhibition spaces in London for you to consider. However, before we get stuck into the main course of this article, here's a brief appetiser with a couple of top tips to think about when choosing a venue.
Beware of Pillars
Columns, pillars, props and physical barriers of any sort can be a real problem when organising exhibition events. Why? Simply because for this kind of event, visibility and clarity of view is absolutely essential. Make sure you're choosing a venue with a wide open interior space, where all of your guests will have uninterrupted lines of sight to what's going on!
Think Drinks
Before and after (and possibly even during) your presentation, it's likely your attendees are going to be in need of some refreshments. Venues which boast fully stocked bars and other food and drinks facilities are a must!
Our Pick of Top London Exhibition Venues
Royal Mint Court, Tower Hill
Capacity: up to 300 guests
Best for: focused, daytime exhibitions
What makes it unique: an imposing building with beautiful natural light, and a fantastic location in the heart of London.
This striking and imposing venue sits close to the centre of London, and next to the iconic Tower Bridge – making it an ideal site for events wanting to gain plenty of international attention!
Situated in the Royal Mint Court, this exhibition space is purpose-built, modern, and comes with all the facilities and equipment you'd expect from a busy London venue.
High-spec audio-visual set-ups, Wi-Fi throughout and a fully stocked cafe and bar can be found in this space, and for daytime events, organisers can make full use of the natural sunlight which streams through the large windows of this highly popular building.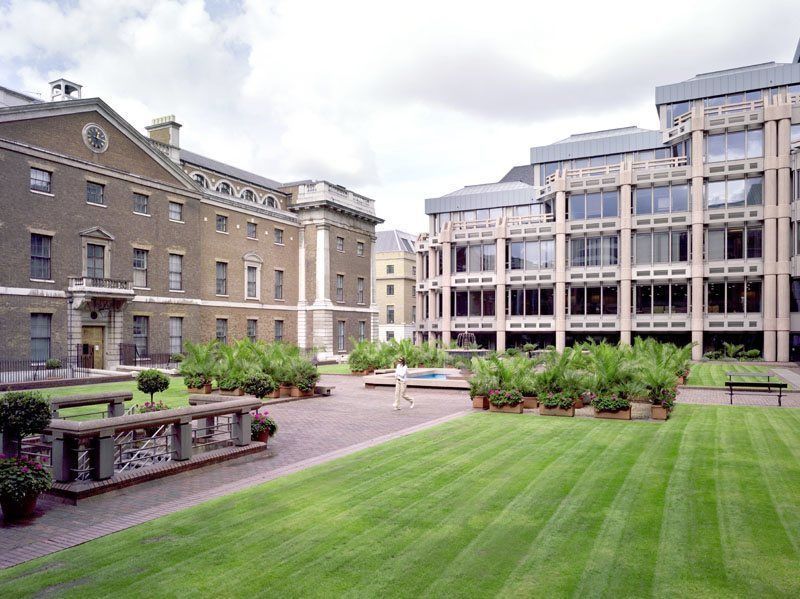 Capacity: up to 400 guests
Best for: quirky, unusual and creative exhibitions
What makes it unique: fascinating architectural design and use of space, and perfect for summer events when the riverside location can be used to its full potential.
The Jetty is situated in London's latest cool quarter: the former industrial site of Greenwich peninsula. It's a greenhouse venue, which means it's flooded with natural light, and offers a quirky and light-hearted backdrop to a wide range of events.
For those looking to hold exhibitions here, organisers will find The Jetty to be a great blank canvas venue where presentations can be held, food can be served, and a relaxing and memorable time can be had by all.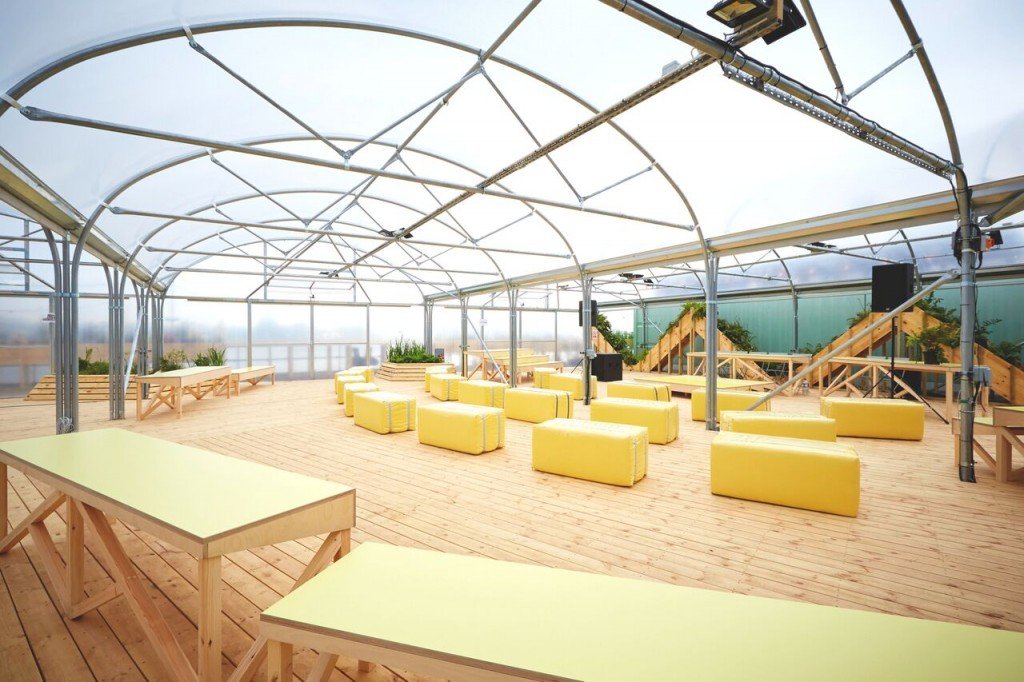 Capacity: up to 300 guests
Best for: serious-but-stylish exhibition events
What makes it unique: this historic building has changed with the times to become one of London's leading exhibition venues, and boasts a wide range of facilities.
1 Wimpole Street has been the home of the Royal Society of Medicine since 1912, and it offers delegates and events attendees the chance to experience authentic Edwardian elegance and style. However, this is no antiquated oddity of a building; over the decades, 1 Wimpole Street has consistently reinvented and updated itself, to ensure it can meet the demands of 21st century events and exhibitions with absolute capability.
The imposing and impressive facade gives way to reveal conference rooms and exhibition spaces aplenty, all fully stocked with every modern convenience you would require.
Capacity: up to 120 guests
Best for: edgy, cool and creative exhibitions
What makes it unique: a fantastic location and unusual design makes this Bermondsey venue a highly fashionable choice for style-conscious exhibitions
Easily accessible by public transport, this fascinating venue is the perfect choice for those looking to inject a bit of style into their London exhibition. Set inside a unique railway arch, your guests will doubtlessly be wowed by the architecture of the space, and will be sure to have a memorable time.
This is a perfect blank canvas venue, with a wide range of capabilities and facilities for creative organisers to take full advantage of.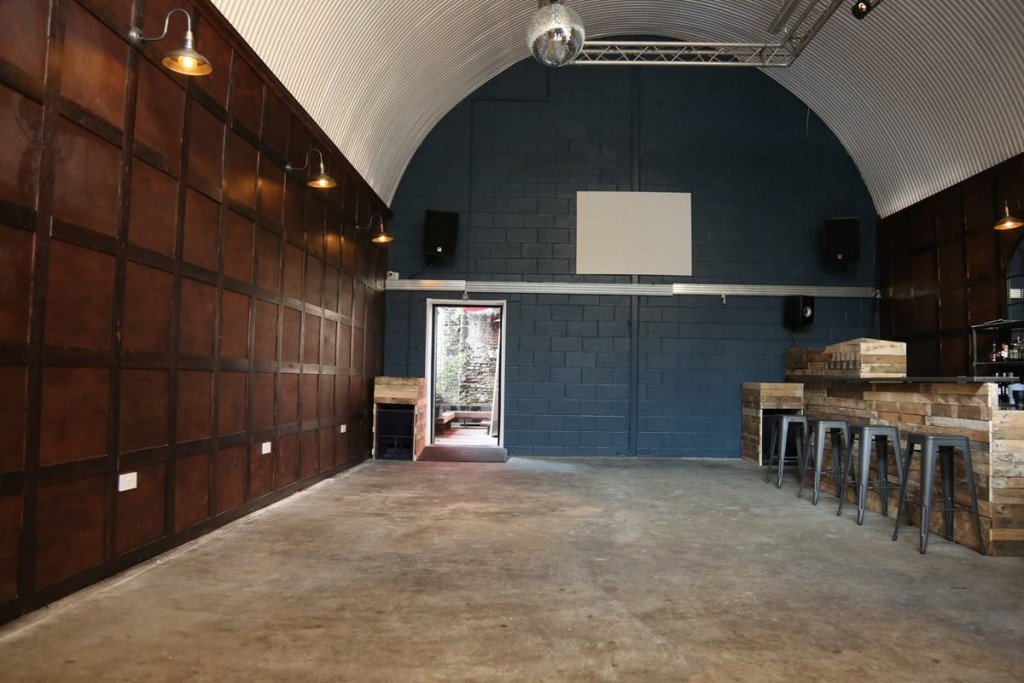 Lights of Soho
Capacity: 120
Best for: cool, contemporary and hip exhibitions
What makes it unique: a long list of famous patrons, a striking and stylish look… this venue is unique from head to toe!
If you're looking for an exhibition venue in London which is sure to make a powerful and stylish impact, and will be fondly remembered by your guests for years to come, then this might just be the one for you.
An arty hub, and the so-called home of neon art in the UK, it's a multi-coloured day-glo fantasy of a space, with boundless flexibility for all manner of events.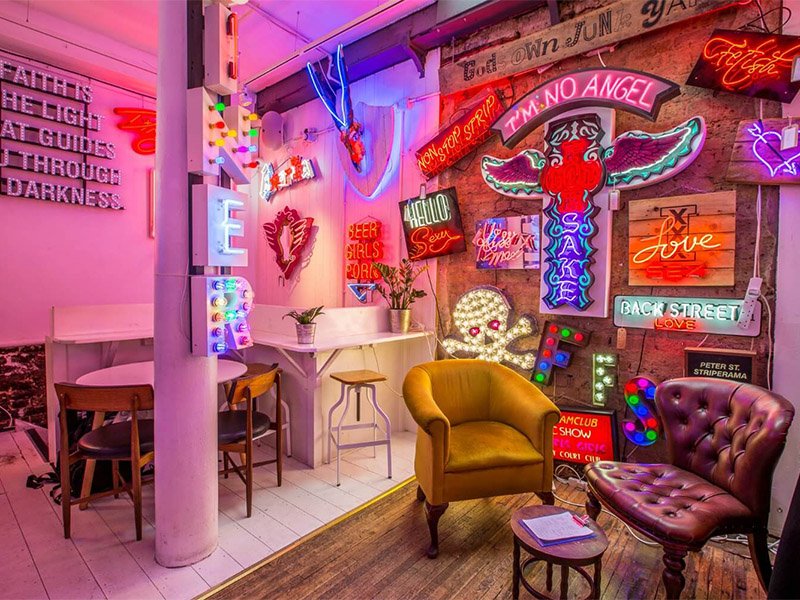 Top Venue = Top Event
There's no doubt about the fact that a venue can make or break any event, and if you want your exhibition to go off with a bang, you've got to seek out a space that's best for you and your needs.
We are committed to discovering and uncovering some real gems of venues and exhibition spaces for you to make use of. We've long since established ourselves as industry leaders, and we'd be delighted to help you make your memorable and impactful event a reality.