There are countless great venues out there which are more than capable of taking care of pretty much every detail, from the decor to the catering, from lighting to AV, and everything in between. However, for some event managers, that's just not going to cut it. Some events require the eventprof to have a higher level of control, and to explore the potential of absolute flexibility. That's where dry hire venues really come into their own.
Sometimes, booking a dry hire venue in London can be a real asset to an event. Not having any dependence on the services provided by the venue frees you up to let your imagination fly, and allows you to exert far more creative control – a stance from which you are able to take care of all the fine details which make up a truly memorable event.
In this article, we're going to be taking a closer look at dry hire venues, what they are, and why they might be the best option for your next barnstorming event!
What is a Dry Hire Venue?
When booking a venue, the term 'dry hire' refers to an approach which involves the client (or event manager, in this case) paying only for the venue… and not for any of the usual services which come with the venue as standard.
This allows the event management team to organise everything else on their own terms, and provides scope for more personalisation and customisation in important factors including (but not restricted to) theming, decorations, food and drinks options, AV setups, staffing, and more.
Hiring a venue as an 'empty shell' (which is probably the easiest way of understanding the approach) is something which comes with plenty of advantages and disadvantages.
What's more, some venues are 'dry hire only', while others will have their own rules and policies in this regard. If you're interested in dry hire venues in London, it's always best to ask well ahead of your event date to find out the specifics of what you can and can't do in any particular space.
---
Advantages of Dry Hire Venues
# Greater Creative Control
When it comes to the plus points of dry hiring, this one sits right at the top. This approach allows you to really build a theme or concept from the ground up, and gives you the chance to completely customise your event to the nth degree.
# You Get to Use Your In-House Team
You'll be working with people you know and trust, as opposed to whoever the venue hires to sort out the various daily tasks of running the place. This comes with plenty of benefits, and also helps you stay in control of what happens during your event.
---
Disadvantages of Dry Hire Venues
# More Freedom Means More Responsibility
Many event managers are shocked at just how much there is to do when working with dry hire venues. For less experienced events teams, this can end up being a bit overwhelming, especially as many of the tasks usually managed by the venue staff often aren't taken into consideration by the clients hiring the space.
# Co-ordinating Caterers and Suppliers
Believe us, this can be hard work. If you're focusing on building jaw-dropping sets, organising running times, and generally doing all you can to ensure your event blows your attendee's minds, the last thing you want to do is contact suppliers and caterers, compare quotes, finalise menus, and all the rest of it. If you have time or a colleague capable of doing this all, then go for it. If not, you might find yourself with your hands rather full!
# It Can Be More Expensive
Some venues can be more expensive to dry hire, as certain venues may charge you for lost revenue caused by a catering team being laid off for a day. What's more, unless you have fantastic connections with suppliers and caterers, security staff, IT technicians and all the rest, getting all of these individuals and teams on board for a day can end up being more costly than relying on the venue's in-house workers.
---
Top Tips for Dry Hiring
Dry hire venues can be an enormous asset to your event… but only so long as you are extremely methodical, remarkably well-prepared, and up for putting in plenty of extra work. Check out our top tips for dry hiring below!
1. Get All Your Details Down
If you're opting for a dry hire venue, the first thing you need to have is an incredibly clear vision of what your event is going to be, and exactly what it is going to entail. You'll have to be considerably more thorough than you would be otherwise with a different type of venue, as you'll have to establish right away what the venue is suited for, what it can accommodate, and what restrictions or issues you might face.
2.  Be Realistic With Decor
Your decoration and design will be based on a number of different factors. You'll have to consider how much time, money, and manpower you have to set it all up on time. You'll need to think about the capabilities of the venue itself (part of the reason 'blank canvas' venues in London have become more popular recently is due to the fact that they are much better for decorating than a hired hall in a stately home, for example), and you'll need to ensure the end result looks tasteful, stylish, and not tacked-on and out of place.
3. Catering
Catering is a really significant part of any event, and the food and drinks are one of the first things that'll start winging their way across social media. As such, make sure you're working with a trusted catering company that's 100% up for the job, and has either been recommended to you personally, or has the kind of references you can't pass up on.
4. Be Open With The Venue
The venue will probably want to know most of the key details in advance regarding your event. It's really important to be open and honest, and to let them know what to expect. Meet with the venue manager, and walk through the space together discussing the details as you go. This will hopefully unearth any potential issues.
5. Get an Equipment List from the Venue
This is a key one: most dry hire venues will supply clients with a document laying out exactly what is included on the day. This is mainly important for your caterers, as they'll need to know if they need to bring chairs and tables, kitchen equipment, cutlery, etc. You'll also need to know about speakers, power capabilities, and all those other fine details which are more significant when hiring what is essentially an 'empty shell' venue.
Five of Our Favourite Dry Hire Venues in London
Capacity: up to 2500 guests
Best for: Sit-down dinner, reception, conferences
What makes it unique: Part of London heritage, the monumental building showcases historic charm mixed with modern day elegance sure to amaze it's guests.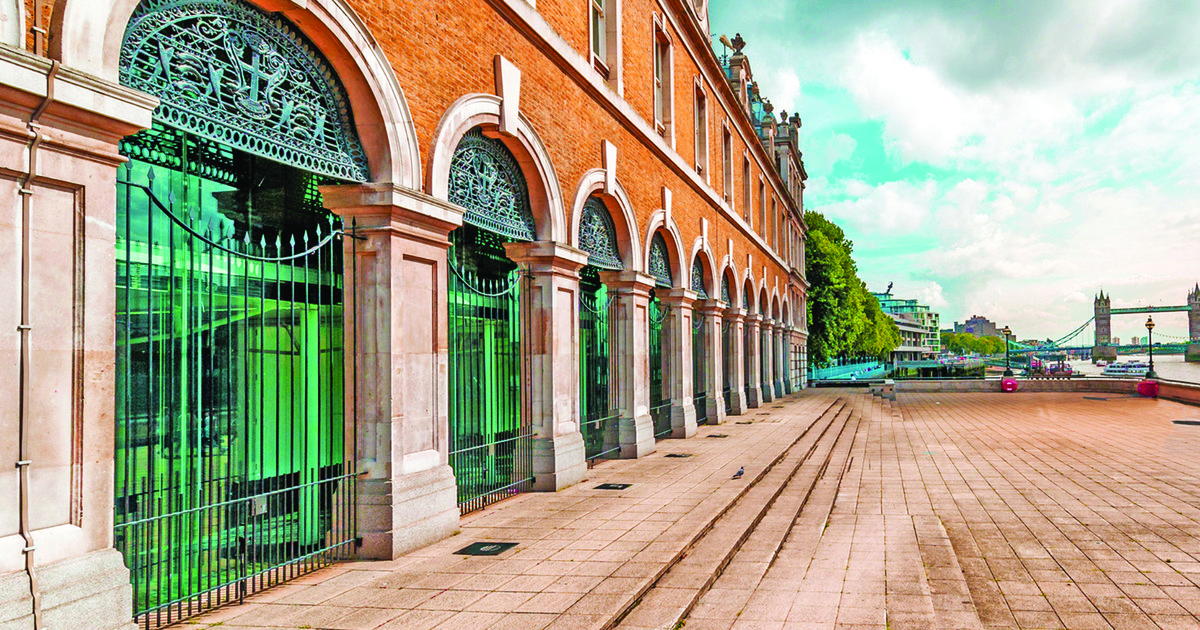 A Victorian Grade II listed building that served as a world famous fish market till 1982. Host to several event halls, including The Grand Hall, which now holds varying events from exhibitions to awards dinners located on the old the market floor. The basement of Old Billingsgate, now The Vault, was covered in 50 years of ice used to store the fishermen's catch. Re-imagined by architect Lord Richard Rogers, the building is a stunning mix of historic and contemporary industrialism.
Capacity: up to 500 guests
Best for: trade shows, fashion shows, launches
What makes it unique: This historic London brewery is a cavernous and truly intriguing space, filled with historic detail, and even boasting a 49m chimney!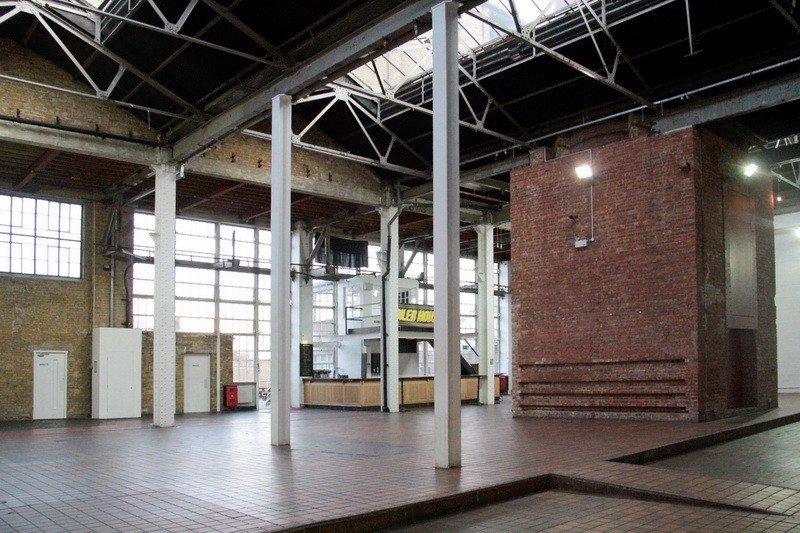 A blank canvas venue in the truest sense of the term, the Truman Brewery spaces have become some of London's most sought after event venues. With stunning natural light pouring in through the towering windows, and plenty of period features from the 1830s, this quirky venue has plenty to offer, and provides enormous scope for creativity.
Capacity: 80 standing
Best for: exclusive parties, press events, artsy events
What makes it unique: Ice Tank has quickly gained a reputation for being one of London's best dry hire venues, thanks to its amazing white spaces, airy, light atmosphere, and ultimate level of flexibility and versatility.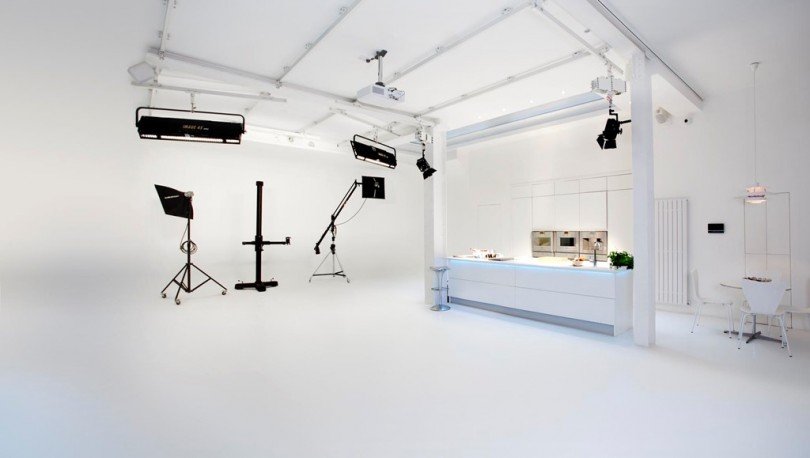 Dazzling, luxurious, and one of London's most sought-after blank canvas and dry hire venues, Ice Tank is a truly fantastic space tucked away in the city's beating heart. With its high ceilings, huge open spaces, and innovative approach to everything they do, this is a fascinating venue which has played host to some of the capital's most exciting events.
Capacity: up to 100 guests
Best for: Receptions, dining, theatre, exhibitions
What makes it unique: Situated on Silex Street, the stunning venue is perfect for photoshoots, visual performances and receptions with a contemporary artistic twist. White Loft is a bright and stunning venue that has been home to several world-class brands' photoshoots and conferences as well as memorable brand launches. The gigantic windows shower the space with immense natural light, but for screenings there's always an option to black-out the space to fit all your needs.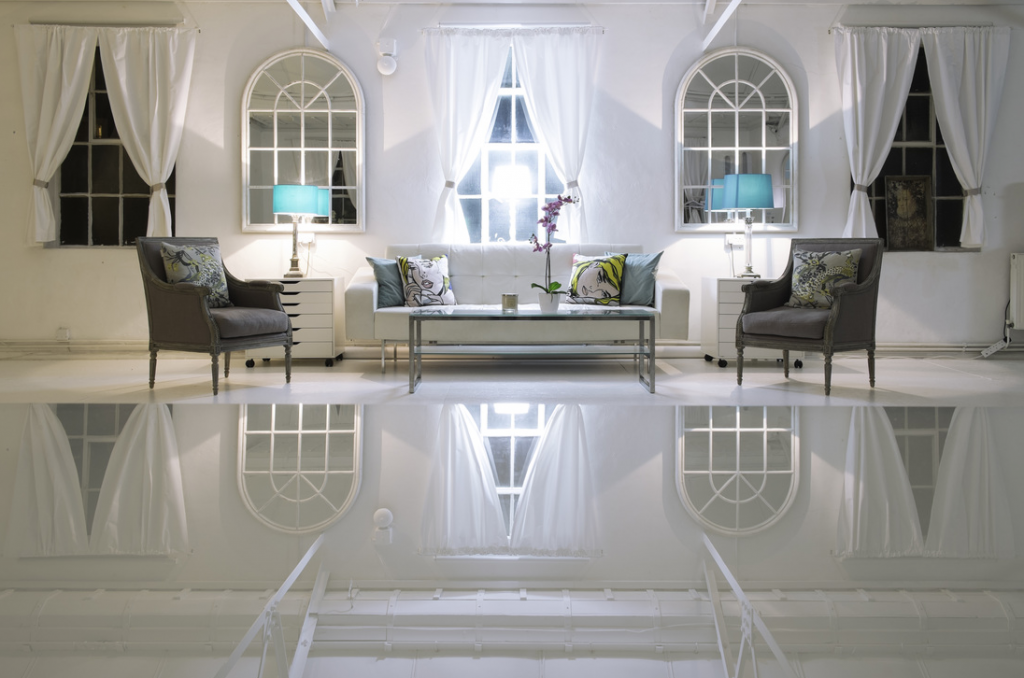 The Venue is also home to the Victorian loft which has a more laid-back tone, ideal for workshops, conferences as well as team-building get-aways. Another space available is The Gallery, which is home to brick walls and immense natural light to best showcase exhibitions where the space becomes part of the art. The cherry on top of the venue is the Tropical Library, which lives up to its name through the greenery and nature-vibe of the space. Everyone is sure to find the perfect location for their event in this multi-faceted venue where the overarching theme is no-compromise on style and quality.
Capacity: up to 6000 guests
Best for: Brand activations, conferences, filming, exhibitions
What makes it unique: Massive, versatile, and incredibly impressive, Printwork is the giant of the dry venues in London.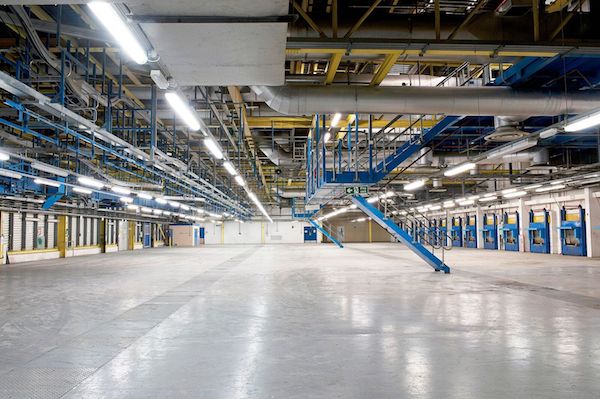 This enormous space is an industrial wonderland, just waiting to be discovered and transformed into something spectacular. With several halls, yards, and more, Printworks is a dry hire venue which offers something for everybody. If you're thinking big for your event, then this really is the venue for you!
Dry Hire Venues: The Ultimate Option for Maximum Versatility
Here at Venueseeker, we really love making use of dry hire venues in London. Why? Because they give our creative team the freedom to really let their imagination fly, and it's always fascinating to see what they come up with!
There's little doubt about the fact that this type of venue can be highly beneficial for event planners with plenty of ideas… even if they do sometimes require a bit more work and effort to make them a success.
Whether you're looking for a dry hire venue for a private, large-scale, or totally off-the-wall event, we're confident that we have the skills and experience you need to make it a success. That's why we're considered among the finest in the industry! What are you waiting for? Give us a call today, and see what we can do for you.