London is awash with perfect venues for weddings, parties and conferences alike, but no one wants to throw a party leaving guests feeling tired and frustrated. If you're inviting lots of people from across the country, or international guests, don't abandon them to throngs of commuters and the complexities of the London bus routes before they arrive. Pick a venue that is so well connected that even the most untutored traveller can arrive in style.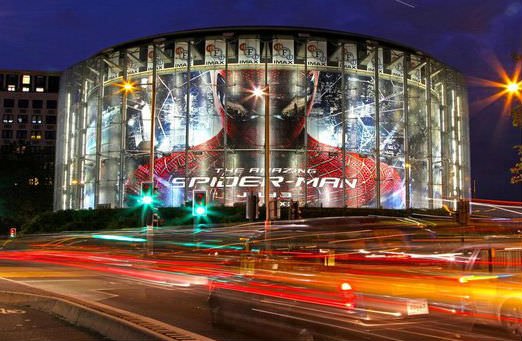 The IMAX is not only one of best connected venues in London but it is also one of the most impressive. Its cinematic technology is state of the art and the building itself is remarkable. The entire venue is available for hire or you can hire individual spaces. The building is conveniently situated on the roundabout by Waterloo station and only a short walk from Southwark and Embankment underground stations. And, if you were concerned about a roundabout in the middle of the big smoke, be reassured that the venue hire space is sound and vibration proof providing an oasis of calm in a hectic city.
This majestic old building is situated right on the Thames, giving spectacular views of Tower Bridge and the Shard as you enter the Vaults. Once inside, the low ceilings, brick archways and sunken dance floor give guests an instant feel of enchantment and mystery. Not only is this historic building full of charm, but it's also a short walk from London Bridge station as well as Blackfriars and Tower Bridge underground stations.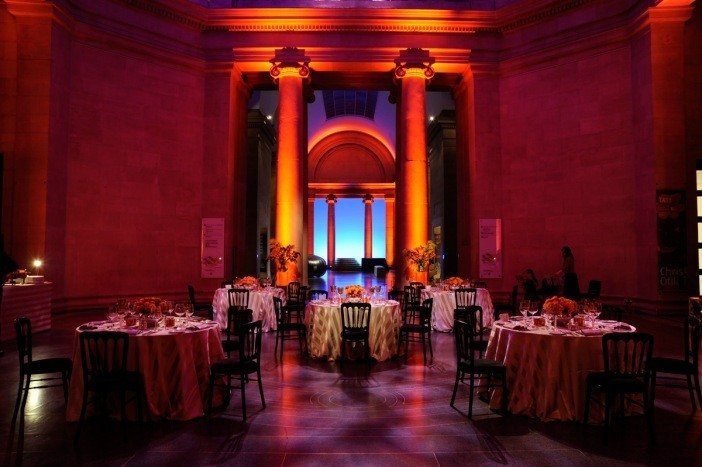 Fancy hosting your event surrounded by some of the best art in the world? We certainly would like to. The building's splendid architecture offers large formal spaces as well as more contemporary ones, such as the Manton Foyer. Guests will be enchanted by its limestone floor and dramatic glass atrium. It is also walking distance from Vauxhall and Victoria stations and Pimlico underground. Those coming from Vauxhall will be able to admire views across the Thames and the M16 headquarters, as they cross Vauxhall Bridge.
This Victorian beauty stands apart from some of the industrial surroundings of the bustling commuter-filled Liverpool Street. Its decadence suggests a secret world of revelry, once inside. It can host up to 150 lucky guests, so it is a more intimate venue hire space. It is situated just a stone's throw away from one of London's busiest terminals. Liverpool Street station has underground and overground train links and is part of many London bus routes.
Not just a venue for book worms, the iconic British Library also doubles up as the perfect venue hire for summer party goers. It has a stunning summer terrace and curved glass walls. This venue is only open in the summer months and provides a range of coverings for the wide range of weather a British summer brings. It's walking distance from Kings Cross Station which is ideal for guests crossing the country to be with you.