When you're organising an event – be it a conference or a meeting, a product launch or an end of year party – the venue you choose can dictate whether your event is a memorable roaring success, or one which is easily forgotten. Different events call for different types of venues. While some event organisers like more elegant, elaborate, over-the-top style venues, others prefer the cool, industrial, stripped down look. Nowadays, there's a greater call than ever for warehouse venues in London – and it isn't difficult to see why. Warehouse venues offer a blank canvas on which to paint your own vision.
They're fashionable, edgy and versatile, and allow you to play with the space in ways a more traditional venue could never achieve.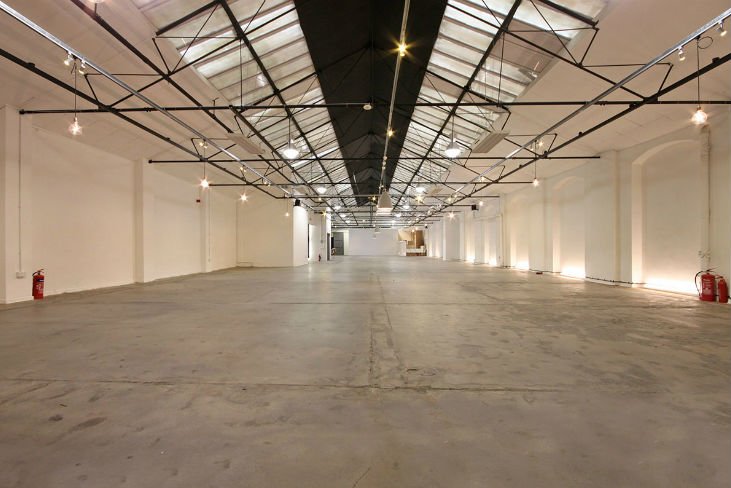 The warehouse venues of London make the most of the urban environment. This isn't about grandiosity in the traditional sense of the word, it's about unashamedly celebrating the working regions of the city and reimagining industrial buildings for the 21st century.
The meeting of the old and the new, the classic and the contemporary, the gritty and the glamorous is something which London does perhaps more effectively than any other city on Earth. We've picked out our top five warehouse venues London for you – and trust us, they're all capable of making your event the talk of the town!
Capacity: up to 400
Best for: product launches, fashion shows, presentations and exhibitions
What makes it unique: fascinating, vast warehouse space with incredible versatility, and plenty of cool factor
If you're looking for the ultimate 'blank canvas' venue, onto which you can project almost any image, theme or event, then this might just be the perfect place for you. Situated in fashionable Shoreditch, Warehouse 89 is a fantastic example of what modern London warehouse venues are all about: repurposed style and effortless cool.
With its amazing in-house lighting rigs, and thunderous surround sound system, you can create a truly unique atmosphere within this cavernous space which can perfectly suit any brand or vision.
Warehouse 89 isn't just one vast space, either. It has a basement area and a courtyard, which is ideal for summer events which want to make the most of the outside area.
Your guests will also benefit from ease of access to Warehouse 89, too. It is situated close to Old Street underground station and Liverpool Street national rail station, meaning your attendees will have no trouble getting to this funky, fun and innovative space on the day of your event.

Capacity: up to 200 guests
Best for: launches, corporate events
What makes it unique: instantly recognisable from the hit show 'Dragon's Den', this venue is atmospheric, cool and set up with amazing facilities
If you're looking for genuine industrial charm and bags of atmosphere, then look no further – the Ugly Duck on London's Tanner Street is perhaps the ultimate example of repurposed industrial style.
Once a genuine leather tannery, Ugly Duck has been refashioned and reborn as a prime warehouse venue, complete with some amazing original features which never let you completely forget its historic significance.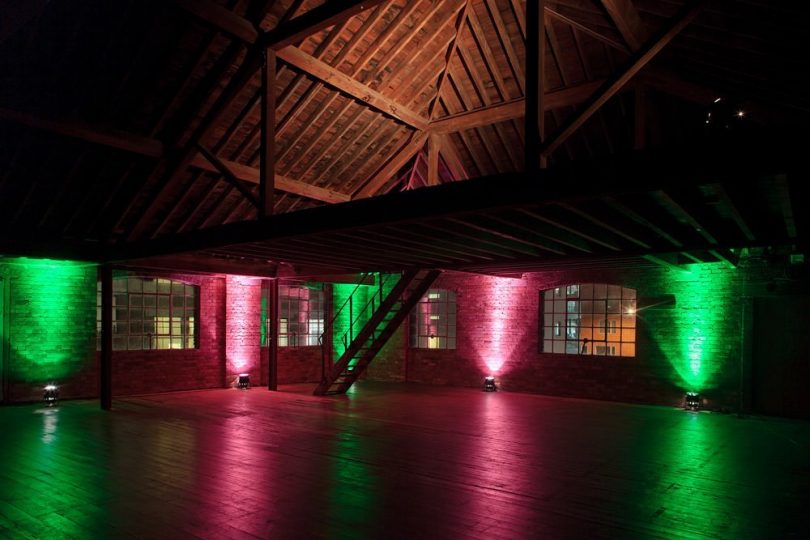 This warehouse venue will be familiar to fans of the hit shows 'Dragon's Den' and Naomi Campbell's 'The Face', as well as dozens of films and other TV shows which have made the most of its unique interior.
At Ugly Duck, events planners can choose whether to hire individual characterful rooms, or take control of the entire building, which comes complete with several state-of-the-art lighting and sound rigs which allow you to create incredible, immersive atmospheres.
A stone's throw from the iconic Tower Bridge, this stunning venue sits right in the heart of London and is a dream venue for those wishing to show off what the capital does best.

Capacity: up to 800 guests
Best for: conferences, meetings and dinners
What makes it unique: urban, fascinating and immersive, this venue is sure to wow your guests and captivate their imaginations
London's financial district is home to many venues, but few are as immersive or urbane as The Museum of London Docklands. This warehouse venue offers a wide variety of unique rooms, each more fascinating and atmospheric than the last, which will offer your guests not only a beautiful and ambient place to spend their time, but also the chance to learn about London's 2000+ years of history.
Original features abound, and include authentic brickwork and timber frames, giving the warehouse a historic vibe which will connect your attendees to the past and offer an amazing juxtaposition to the views of ultra-modern Canary Wharf outside.
This is a perfect conference venue – it's spacious, with plenty of room for workshops and seminars as well as keynote speeches. With built-in projectors and other conveniences, it's more than well equipped to deal with even the most demanding events.
However, versatility is key at this unique venue and it has proven its capability time and again with a wide array of happenings.

Capacity: up to 3,500 guests
Best for: large scale conferences
What makes it unique: vast, impressive and endlessly versatile, this venue is for dreaming big and achieving lofty goals!
Sometimes, bigger really is better. Hawker House is an enormous space. The 'indoor night arena' has played host to some of the most impressive corporate and private events London has ever seen and comes with no less than nine themed bars, fourteen street food traders, and loads of space in which to construct something truly special and memorable.
Situated just a short walk from Canada Water underground and overground stations, this venue is easily accessible and close to the financial district of London, with its impressive skyline and iconic riverside locations.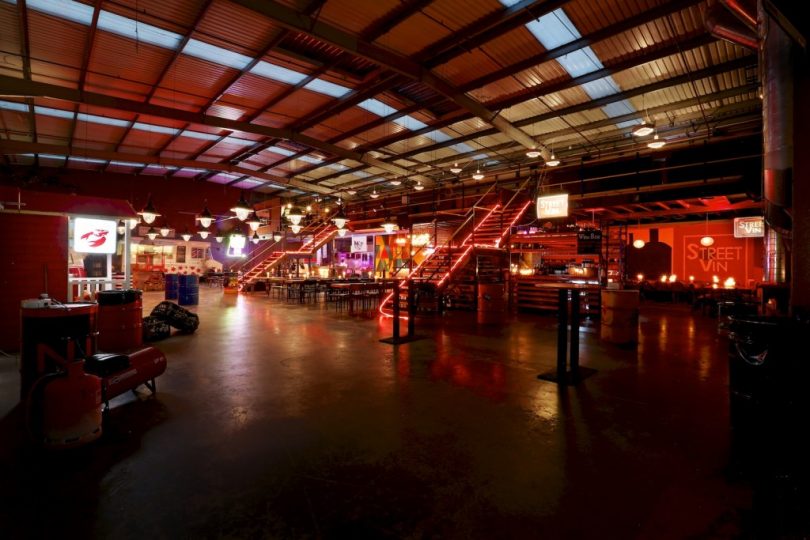 However, once you're inside Hawker House, you're transported to a whole new world of possibility, with a distinctive urban vibe providing a versatile backdrop to the coolest, hippest and funkiest events.
If you worry that it may be difficult to handle such a large space, fear not – this venue comes with a dedicated team of highly skilled operatives, who will help you realise its enormous potential.
This is a warehouse venue dedicated to fun, dream realisation and making an unforgettable impact!

Capacity: up to 3,000 guests
Best for: conferences, receptions and exhibitions
What makes it unique: a grade I listed building with bags of charm and character, in an iconic London location
With a history which stretches back over two centuries and more charm and character than you can shake a stick at, Tobacco Dock is an absolutely stunning London warehouse venue which is in high demand at the moment, due to its spectacular design, unbeatable versatility, and superb location.
This Grade I listed industrial building boasts 16,000 square metres of space, allowing you to let your imagination run riot when it comes to hosting fully immersive events, large scale conferences, banquets, award shows and so much more.
With a huge outdoor space for sunny days, as well as parking for over 800 vehicles, it's the perfect venue for those who like to think big, and who need a blank canvas on which to project their vision.

Conclusion
A venue can make or break an event, which is why it is so important to carefully consider a wide range of options when choosing the location for your conference, product launch, party or meeting.
London is bursting with beautiful, unique and fascinating venues, and there is no doubt in our minds that this great city has something perfect for you.
If you'd like to know more about London venues and events organisation, don't hesitate to get in touch with Concerto Group, the events management company dedicated to helping you achieve all your events-focused goals.
So, what did you think about these five stunning warehouse venues in London? Have you been to any of them or used any of them for your own events? Have we overlooked any well-kept secrets the capital has to offer? As always, please let us know in the comments!