London is home to some of the UK's most impressive conference venues. If you're planning a London conference and need to find the perfect conference venue to hire, our team are here to help. We regularly find conference venues for clients searching for spaces both large and small, so send us your requirements and we'll find the best conference venue for you.
Conference Venue Facilities
Here at Venueseeker, we have a wide selection of conference spaces in London which benefit from great locations in the heart of the capital. When planning a conference, audio-visual facilities are key, so our London conference venues all include everything you need to ensure the success of your conference event.
Five of the best conference venues in London
Conferences are all about communicating, so your choice of venue says a lot about the message you're looking to convey. Whether your event is a company meeting or staff conference the venue must impress whilst still offering the required facilities to make your event a success. Here are five conference venues in London we recommend.
One of the largest Livery Halls in London, Plaisterers' Hall offers the perfect space for parties, presentations, business conferences, dinners and seminars. It makes a particularly good conference venue, thanks to its great City location and range of different sized rooms. On-site technical staff can provide an extensive range of audiovisual equipment to enhance your presentations at this conference venue.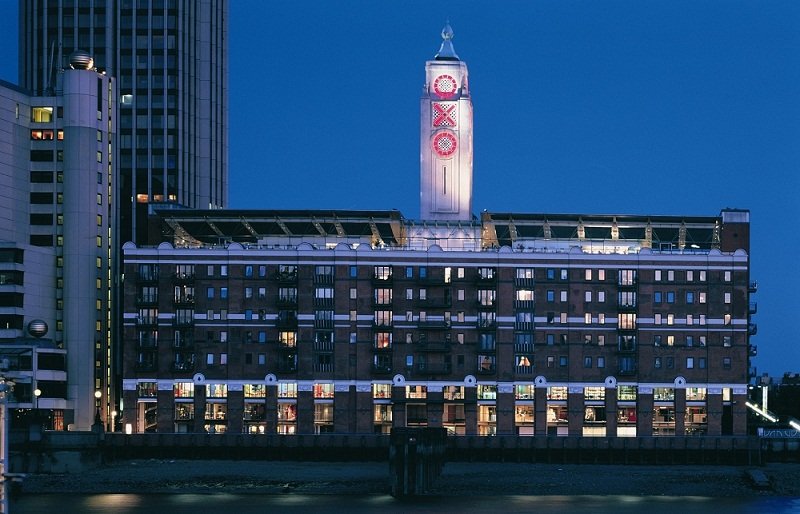 Located on Level Two of the iconic OXO Tower, OXO2 is a breathtaking contemporary space offering panoramic views across the River Thames. Two gallery-style rooms can each comfortably accommodate 100 guests theatre style. In-house venue managers can assist with hiring your required production equipment for the best possible rates, or you are welcome to bring in your own production company.
This blank canvas space is great if you're looking for a contemporary conference venue in London. White Space can accommodate up to 100 delegates. Facilities include a state of the art integrated lighting system to instantly change the venue's colour at the touch of a button and a 1000 watt PA system.
For conferences on an epic scale, consider historic City venue Old Billingsgate. The Grade II listed building overlooks the River Thames and South Bank. The huge 19th Century structure still retains much of its original interior decoration and architectural detail. The London conference venue is a versatile 7,800 sq. m space fitted with state-of-the-art equipment for enhancing events. The venue's size and massive flexible space have made it one of the capital's most popular event spaces.
This car park has long been recognised as an iconic building in the heart of London but now it's fast becoming Soho's most dynamic creative space – home to a public programme of audio-visual shows, events and installations. The blank canvas space was designed by architect JJ Joass and built in 1929. This is the ideal space for someone looking for a unique conference space in London.
Take a look at our selection of conference venues in London or submit your enquiry to find your ideal conference venue.