The season of summer parties is just around the corner, and many of our clients are on the hunt for the perfect summer party venues and garden party venues in London to host their celebrations. When planning a summer party there a few things you'll need to consider, to help you source one of London's most sought-after summer party venues.
Firstly, you need to think about the guest list. Are you thinking of a small, informal summer party where guests will enjoy Pimm's and snacks at one of our private garden party venues in London? Or are you planning a grand event with a BBQ, food stalls or even a seated dinner? Narrowing down your guest list and therefore the required capacity of your summer party venue is the first step towards finding your ideal summer party space.
Once you've finalised your guest list and decided on your required venue capacity, we recommend thinking about your venue's location. This is key in planning any event, but it's particularly important for a party. You'll need to make sure your summer party venue is easily accessible and that your guests will be able to get home easily when the celebrations end. This way, guests are far more likely to stay longer and take full advantage of everything on offer at your garden party venue.
Our collection of summer party venues in London includes a range of spaces, suitable for summer parties large and small. Some of our most sought-after summer party venues for 2017 include: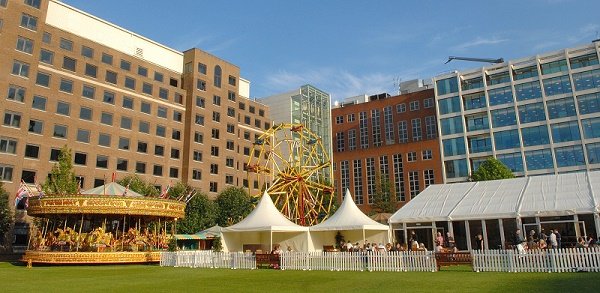 This purpose-built City summer venue is exclusively available twice a year. The space is great for summer parties, team-building or family days, as well as conferences and dinners. Offering an oasis of calm in the heart of the City, The Artillery Garden at The HAC is the perfect space for private and corporate summer parties.
Located on Level Two of the iconic OXO Tower, OXO2 is a breathtaking contemporary event space offering panoramic views across the River Thames. The South Bank venue is a great choice for summer parties. Guests can make use of two gallery-style rooms, which can each comfortably accommodate 100 guests, theatre style. In-house venue managers can assist with hiring your required production equipment for the best possible rates, or you are welcome to bring in your own production company.
The most exclusive party venues in London for summer 2017
If you're looking for an exclusive summer party venue in London for your Great British summer celebrations this year, we recommend: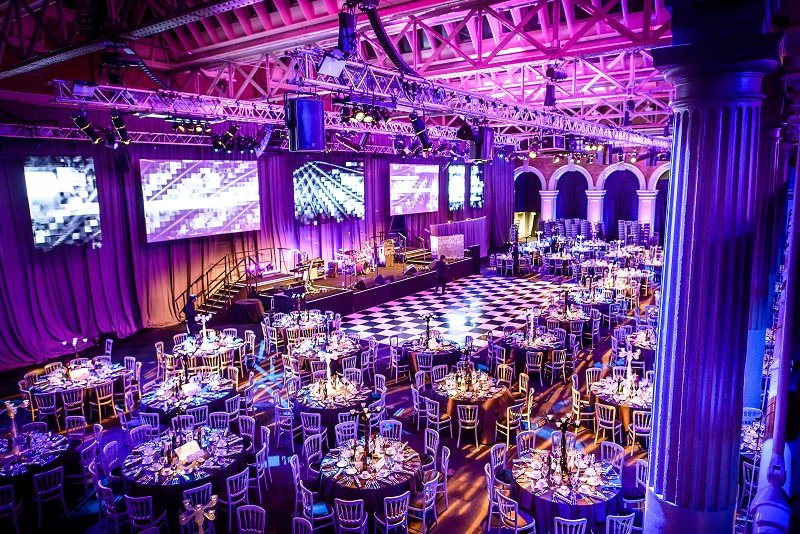 City summer party venue Old Billingsgate offers a sought-after location, just minutes from London Bridge. The huge 19th Century structure still retains much of its original interior decoration and architectural detail, making it one of our most popular exclusive party venues for summer 2017.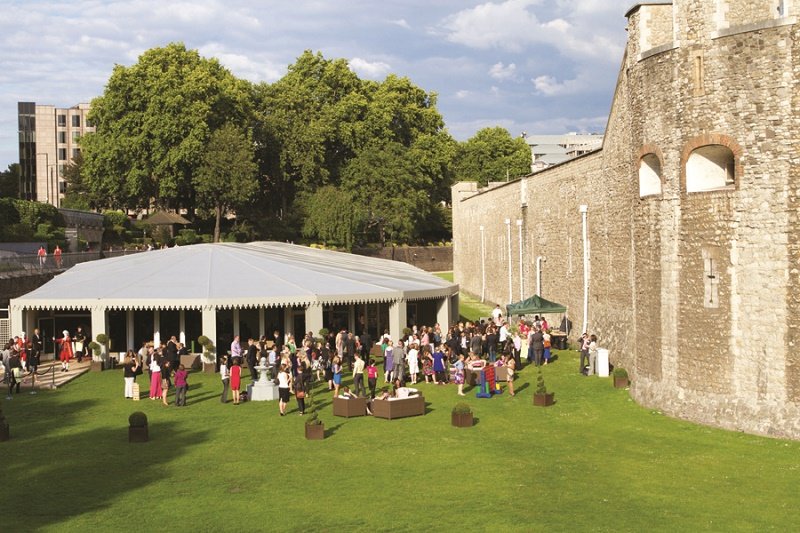 The exclusive outdoor summer venue of The Pavilion at the Tower of London is an ideal location for team building events or summer parties. Based in the heart of London within the mighty walls of the iconic Tower of London, the Pavilion is a bespoke structure that is certain to wow your guests.
Fill in an enquiry form to request the details of any of these sought-after summer party venues.