Coworking is taking the U.K by storm, with shared working becoming increasingly popular among independent contractors. Here are some great coworking spaces in London.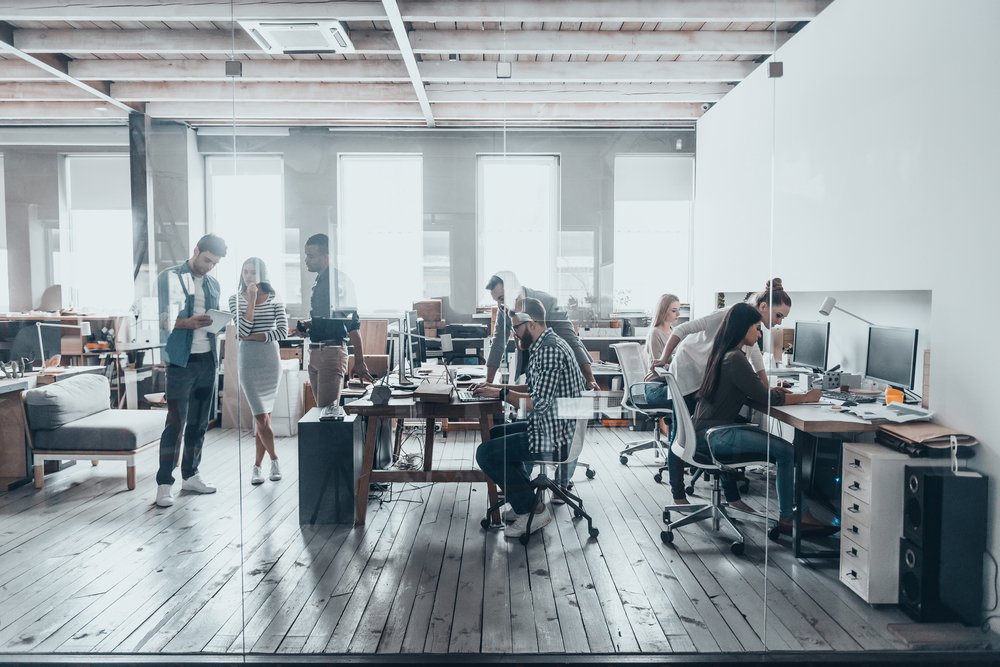 Five of our favourite coworking spaces in London
TheCube, Shoreditch
Attracting workers interested in design, science and technology, TheCube is decorated with plants and artwork, and has high ceilings and plenty of natural light to provide an ideal co-working environment. Partnered with companies like Virgin Media and institutions such as the London College of Communications, this workspace is close to the Old Spitalfields Market and a short walk from Shoreditch High Street station.
WeWork Southbank
One of 12 WeWork spaces in London, this branch is a stylish communal penthouse with superb views of the Thames. This pet-friendly office, popular with people who otherwise work from home, also has plenty of bike storage space, and is just minutes from Blackfriars underground and railway station. WeWork Southbank is also adjacent to OXO2, one of our most luxurious London events venues.
Impact Hub, Brixton
Popular with small businesses and entrepreneurial start-ups, this inspiring community is one of dozens of Impact Hubs all over the world, from The Netherlands to Brazil. Benefit from a mini-kitchen with tea and coffee making facilities (and some free snacks from time to time), a natural décor theme with grass on the floors, and a small library. This coworking space is just minutes from Brixton underground and railway station, and within easy reach of the famous Brixton Village market, where you can try great food from all over the world.
Universal Workspace, near London Bridge
Universal Workspace has a large open-plan coworking space with excellent natural light, tea and coffee making facilities, and even an outdoor terrace equipped with tables/chairs. The office is just five minutes from London Bridge underground and railway station, and a short walk from the popular London events venue of Glaziers' Hall.
Club Workspace, Kennington
In picturesque Kennington Park, Club Workspace Kennington is a spacious, industrial-chic office on the floor above a Pure Gym club. It's also right next to an award-winning café, and is currently popular with food entrepreneurs, tech start-ups, programmes, app makers and other entrepreneurs. The space is only a short walk from Oval underground station and buses with links to Victoria (185), Battersea (436) and Queen's Park (36).
Interested in choosing your own events space too?
Whether you're planning a conference, a fundraiser, or your next Christmas party, get in touch with Venueseeker today to discuss your vision. If you'd like to request a private viewing of any of our events venues in London or elsewhere, let us know and we'll arrange it.