With dozens of Christmas markets taking place right across the capital, there's no shortage of festive spirit. Here are our favourite London Christmas markets this year.
Winter Wonderland at Hyde Park
Taking place from November 18th to January 2nd, Winter Wonderland is open every day (except Christmas Day) from 10am to 10pm. The huge market is on the edge of Hyde Park, which features the scenic Serpentine lake and is perfect for a slow stroll. From the Giant Wheel and the Magical Ice Kingdom to the Sooty Christmas Show and an endless array of food stalls and souvenirs to choose from, there's plenty to keep the family entertained.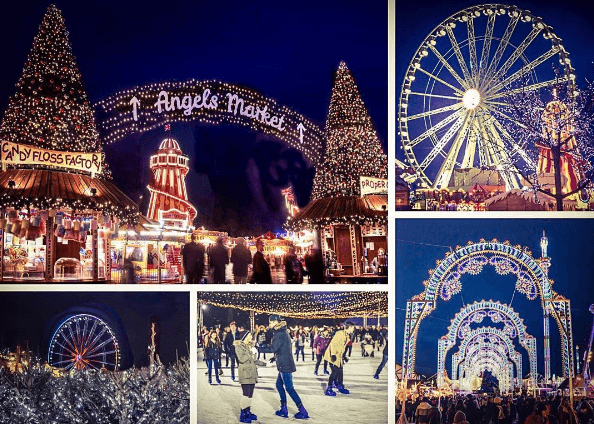 London Bridge Christmas Market
Held from November 30th to January 3rd, the London Bridge City Christmas Market takes place next to some of the most famous landmarks in the city, from the Tower of London to Tower Bridge. The market, held from Hay's Galleria to The Scoop at More London, features dozens of independent traders selling festive souvenirs and treats, and is open daily from 11am to 7pm. If you fancy a drink, don't forget to visit Christmas by The River, a pop-up bar selling fabulous mulled wine, quality craft beers, and Christmassy cocktails.
The London Bridge Christmas Market is also very close to one of London's top Christmas party spaces, Glaziers Hall.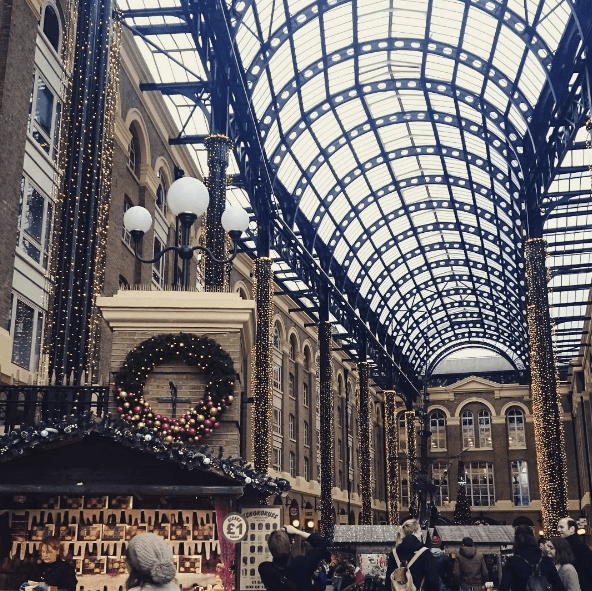 Sutton House Christmas
Starting on Saturday 26th November, and held every weekend until Christmas, Sutton House near Homerton High Street will hold a superb Christmas market with designer stalls and food and drink vendors. The house, a grand Tudor manor, will also host carol performances, and pantomimes ranging from Peter Pan to Alice in Wonderland. You'll also find plenty of quality Christmas gifts on offer from artisans, artists, jewellery designers and other talented creatives.
Christmas in Leicester Square market
Held from November 11th to January 8th, the Christmas in Leicester Square is right at the heart of the West End, minutes from world-class theatres and an abundance of restaurants and nightlife venues. Visit Santa's grotto, see Christmas shows from renowned acts such as La Soirée circus and The English Gents and try some of the delicious festive food on offer.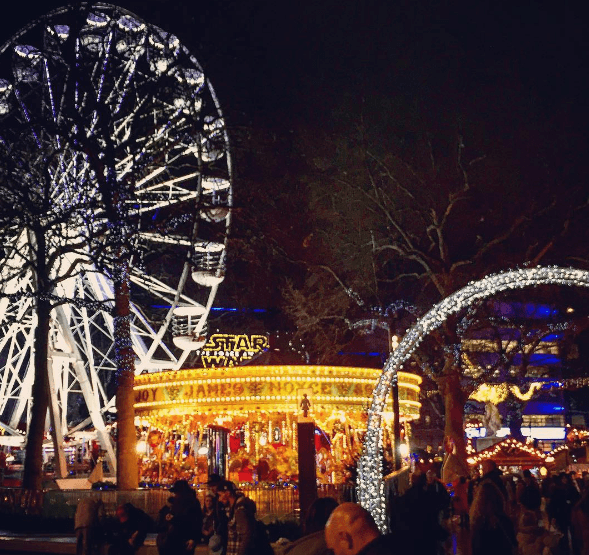 The Tate Modern Christmas Market
With more great foot and souvenir gifts to choose from, the free Christmas Market at Tate Modern is open every day from November 19th to December 23rd. Just minutes from Blackfriars tube and railway station, it's takes place next to the Tate Modern, which is Britain's leading contemporary art gallery. The venue, which showcases thousands of artworks dating from the turn of the 20th century to the present, is free to enter, and includes a free observation deck where you can enjoy fantastic views of the St Paul's, the Shard and other famous landmarks.
On Friday and Saturday, the market and the gallery are open until 10pm, so if you fancy some late-evening Christmas shopping and museum time, this is one of the best spots in the city.