Choosing the right venue for your summer party can make or break the experience for your guests. You need to find the right London summer party venues that will work with your theme and budget, while offering your guests a carefree and relaxed atmosphere. There are many things that need to be considered when you are scouting out venue options and when you first begin your search, it can be a little daunting to know where to start.
No matter what kind of summer event you want to host, you need to consider who will be on your guest list, where your guests are located and what your budget is. Once you have these three factors decided, then finding your perfect choice from our range of London summer party venues will become easier and you can begin looking at London summer party venues that fit your requirements.
Who Will You Invite?
Before you can narrow down your venue search you need to have a headcount of how many people you will be expecting. You need to decide if your guests can bring friends or family, if your party is open invitation or strictly invite only.
Once you have your estimated head count you can begin searching for the right venue that can accommodate your party size and you can decide what type of menu options you would like to offer for food and drinks. If you will be hosting a large party then you might want to look for a venue that offers indoor and outdoor space to create a more fluid and open environment for your guests to move about.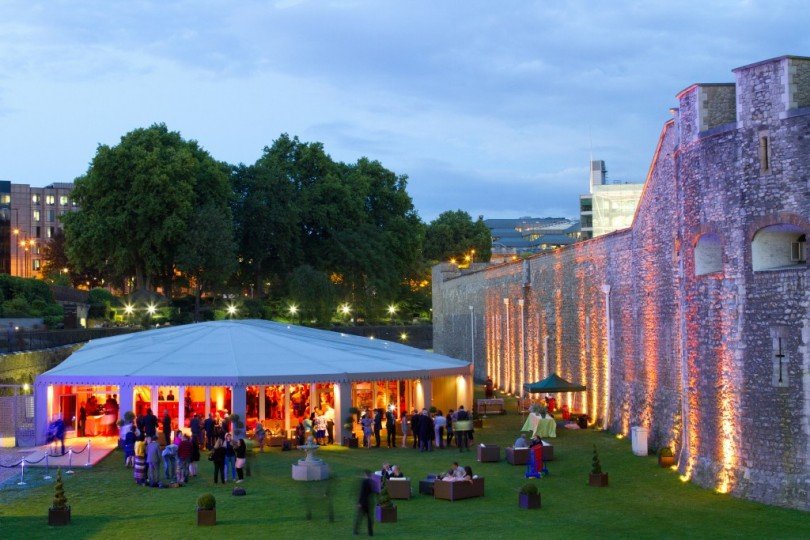 What is Your Budget?
Not every company has a large budget to put towards their summer party, but that doesn't mean throwing a party on a budget has to be a dull experience. There are many venues throughout the city that offer all-inclusive summer party packages that not only make throwing a party more affordable but it also helps take the stress off planning all of the small details.
For those who are planning a party with a small budget to work with, choosing a venue with package deals is a smarter choice. Some of these packages can include drink and food menus, entertainment options, decoration set up and staffing.
Where Are Your Guests Located?
If you want to have a good turnout for your summer party, you need to choose a venue that is located in an easily accessible part of the city. Try to determine where majority of your guests will be coming from and then you can narrow your venue search from there.
Located right in the heart of the city, Old Billingsgate is a venue with indoor and outdoor space for hire. On the South side of the city, OXO2 is a contemporary space that offers a panoramic view of the River Thames. Located in East London, the Arts Factory is an open-concept venue with an industrial vibe. If you're hosting your summer party in West London, elegant West London summer party venue Kew Gardens is a great choice for day time parties.

Choose From Our London Summer Party Venues
Fill in our quick enquiry form with your London summer party venue requirements and we'll be in touch with a list of fantastic spaces for you to choose from – free of charge.