Venueseeker is the online guide to the best venues for hire in London. Our online collection of London venues includes the most popular conference venues in London. We have a range of conference spaces of different sizes and in various locations throughout the capital. No matter what style conference space you're looking for, our venue finding team can help. To get started, tell us your requirements and we'll be in touch with the conference venues in London that would work for your event.
If you're wondering where you can find the best conference space in London, you first need to think about what you're looking for from your conference venue. Many conference venues boast great locations in the capital.
It's important to choose a conference venue near to transport links, this will ensure that you'll get the maximum attendance from your delegates. Popular conference venue locations include the City, Westminster and the South Bank, however, conferences can also be hosted outside of London at some of our conference venues within easy reach of London.
Five of the best conference venues in London
Large City venue Old Billingsgate offers a sought-after location, just minutes from London Bridge. The flexible venue is a versatile 7,800 sq m space fitted with state-of-the-art equipment for enhancing events. The venue's size and massive flexible space have made it one of the capital's most popular event spaces.
The Artillery Garden at The HAC
Offering an oasis of calm in the heart of the City, The Artillery Garden at The HAC is the perfect London conference venue. The venue is purpose-built, so you can add the required production to your awards ceremony with ease. Should you wish to use the entire conference venue, The Artillery Garden at The HAC can accommodate up to 2,000 guests.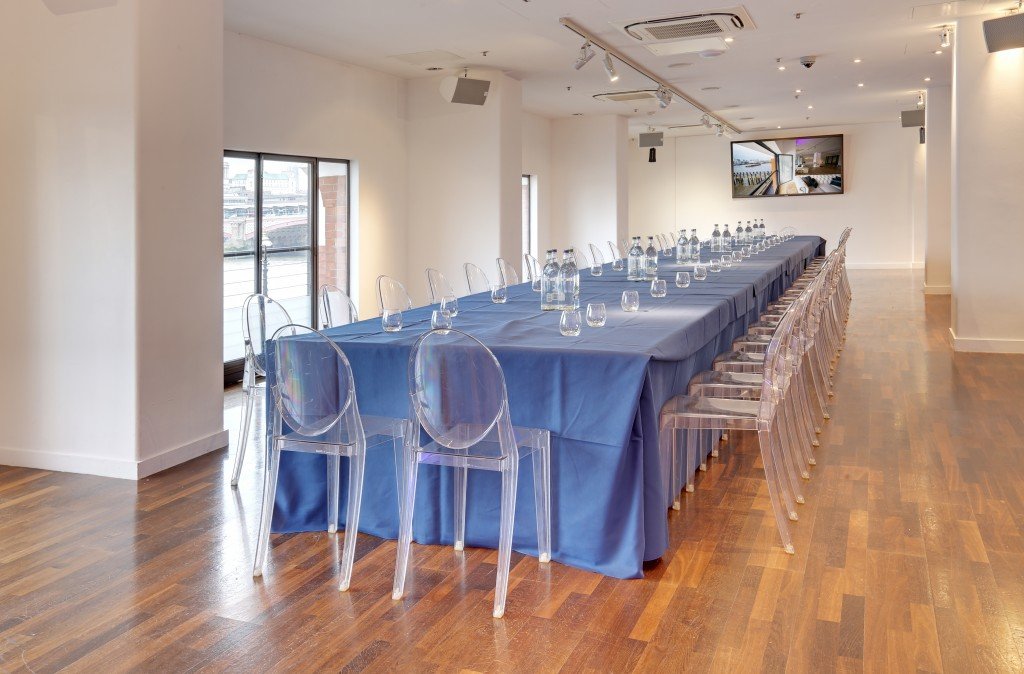 Breathtaking contemporary event space OXO2 includes two gallery-style rooms which can each comfortably accommodate up to 100 conference guests. The venue also offers a conference package, 'The Conference Box' to make planning your conference at OXO2 a simple process. In-house venue managers can assist with hiring your required production equipment for the best possible rates, or you are welcome to bring in your own production company.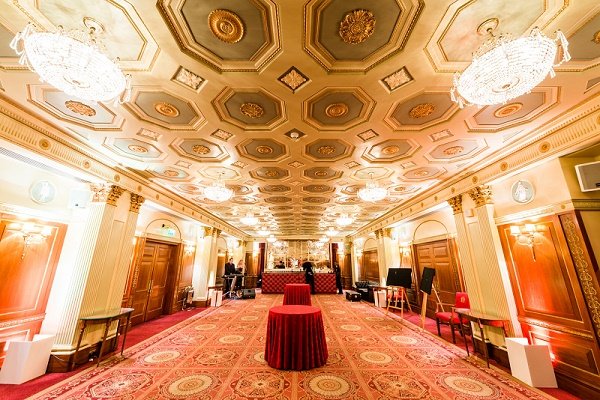 Located in the heart of the City, this neoclassical livery hall makes a grand setting for conference events. The venue has a range of different sized rooms, each of which offers unrivalled flexibility for events. Plaisterers' Hall proudly boasts elegant and beautifully finished neo-classical décor throughout. Main space, The Great Hall, is destined to impress with its corniced ceilings hanging with the finest gold chandeliers and floor length windows.
Mermaid Conference and Events Centre
Conferences can be accompanied by stunning views of the river at Mermaid Conference and Events Centre, which has recently been refurbished to a high standard and boasts a prime location for corporate events.
To start the search for your ideal London conference venue, fill in our quick enquiry form, and our team of venue finding experts will be in touch with some great conferences venues for you.