At the very beginning of planning events, the event organiser must set guidelines on aspects such as health and safety and the number of guests attending the event; however none of these aspects can be discussed until a budget has been put into place and agreed by the client.
Unless the client has unlimited amount of money to spend, an event budget must be set in stone.
Once an overall budget amount has been decided, careful planning to make the event budget template should be created – this will ensure that you know what you will be spending your money on and will not spend it on unnecessary things.
Group Budget and Costs into Categories
You can never be too organised, especially when it comes to your event budgeting – if you can prevent wasting money, then why wouldn't you?
The thing to consider when grouping your budget is to figure out what your budget is and where the money is coming from, this can include the following:
If the event is a paid event, then ticket sales.
Sponsorship money put towards the event.
Your company's funds
The next stage is to categorise the costs which will help make the entire event, an example of headings for these costs might be:
Venue hire
Marketing and PR
Catering
Staff pay
Entertainment
These categories can continue further through the use of subheadings, for instance, with the heading "entertainment" can include subheadings such as, singer or electrical equipment rental, to name a couple.

The more you breakdown the different costs, the more accurate and reliable your estimated expenditures will be.
Advertising and Publishing
The advertising of your event is obviously very important; it's what encourages your targeted audience to attend the event. Therefore, it is important to come up with advertising solutions which are specifically tailored to your vision and to advertise to the correct targeted and desired market.
Advertising can be unexpectedly ineffective sometimes, which is why it is key to look into around 2-3 sponsors who can help financially. In terms of publishing the advertising of your event can be in the form of brochures or flyers (to only name a couple) and it can be done without spending a lot of money.
Doing your own publishing can ensure that you are not spending an unnecessary amount. This can also ensure that you create the amount you actually want, rather than having to buy in bulk from companies. By creating and publishing the advertisements yourself, you have total control over what will be published – this is useful if you want to personalise.
If your budget is very strict, then advertising can be done through social media such as Facebook, which can grab the attention of millions of people at the click of a button and for free.
Negotiate the prices
Something which is not commonly known during the process of planning events is that prices are not always fixed; therefore it is always worth negotiating prices with people.
Without trying you will never know if you could have got something for a cheaper price – venue prices especially tend to fluctuate throughout the year, so if you are wishing to be strict with your budget it might be an idea to hire the venue a time of the year when the venue isn't in high demand.
In addition to venues, discounts can also occur when hiring catering companies for your event, particularly if you are to order in bulk. By negotiating prices, this can then give you additional money to spend money elsewhere to enhance your event.
Stick to Your Event Budget Template
Having a large budget can become very overwhelming and exciting; because of this it can become very easy to get carried away with spending and impulse spending occurs. Even spending money on small items such as decorations, too much money spent on this can take a huge chunk out of your budget and leave you in trouble.
Event budgeting should then be taken seriously and stuck to religiously, it is also an idea to think when buying items – is this purchase a want or a need? Keep track of your expenses and keep all of your receipts.
Contingency Money
Understandably, additional purchases are likely to be made when buying items and services for events. A way, to overcome this if it does, is to put aside extra money in case other aspects need to be bought.
Having the additional money will mean that you can still continue to stick to your original event budget and nothing needs to be altered.
Incidents when contingency money comes in handy are:

Having to hire new acts or entertainment in case of last minute cancelling
Unexpected damages occurring during the event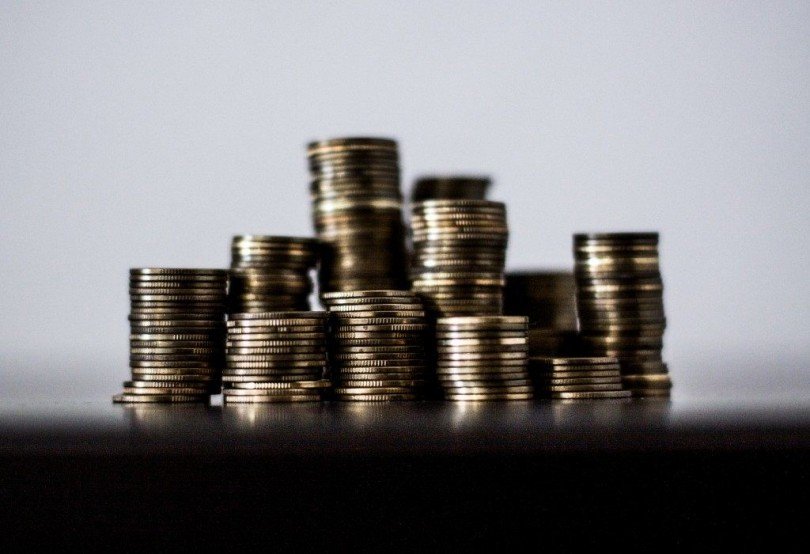 Come up with a sponsorship strategy
If the event which is being planned requires paid tickets, it is important for event planners to understand to not solely rely on this method of income to be the source of income. The main reason why paid tickets should not be fully relied on is because you cannot guarantee that tickets will sell out.
Be strategic and find sponsorship, as sponsorship helps reduce the impact ticket sales can have on your event if they were not to be very successful. The saying is you need to spend money to make money, so make sure you aren't spending all of this money to lose money – be aware of the risks and think of ways to overcome and prevent them.
Overall, event budgeting initially seems to be a lot easier than it actually is. In reality, there is a lot more that needs to be considered and done during the financial steps of planning any type of event, however big or small.
Never assume that any event will go swimmingly well, as most of the time there is something which can interfere with your original budgeting plan, therefore it is always crucial to set aside contingency money in case you find yourself needing additional money. In addition, aim to not spend more than you need to – do your research and find the cheapest options before purchasing.
Lastly, with any event there is a goal. For this reason, it is important to stay strict and stick to your event budget template – you don't want to spend money on irrelevant and unnecessary services or items which will not help you achieve your goals.