Hosting an event isn't cheap and may simply be too cost-prohibitive for smaller companies and startups. To get the funding, you need sponsors that will cover the expenses in return for having their ads displayed at your conference. Just as athletes wear apparel with the logo of their sponsors, you can do the same by promoting your sponsors in a similar fashion.
So how do you get event sponsorship? Unless you have celebrity status, don't expect sponsors to reach out to you. This means you need a pro-active approach and initiate contact with potential funders. Consider the following tips for contacting sponsors, arranging a deal, and promoting sponsorship logos.
1. Seek Out Potential Sponsors for Events
Seek sponsors from companies, organisations, and even non-profits related to your industry. It would not make sense, after all, to request a sponsorship from a sports apparel company when your business is hosting a real estate conference.
The sponsor would not benefit because it is a completely different demographic. Look up related companies to find out if they have a sponsorship program.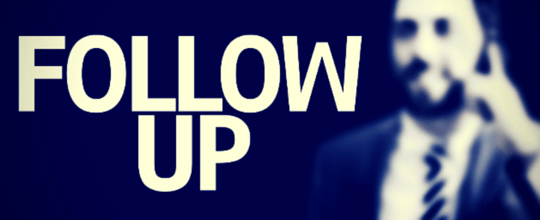 2. Follow Up With Your Leads
Even when you know how to get sponsors and have initiated contact with a few, don't expect rosy results right away. The key is to be consistent and maintain contact when you don't hear back right away.
Don't pester the company with multiple calls, emails, and voice messages, though. Ultimately, some companies are going to make it clear that they're uninterested, so keep your options open and soldier on in search of other viable candidates.
3. Outline Your Conference Agenda and Details
Event sponsors are spending a lot of money to fund your conference, so they are going to be selective about who they agree to sponsor. In essence, you should treat the process the way you would treat a job interview.
Do expect to submit specific details about your event, such as the expected turnout, the demographic of the guests, and the proposed date and venue. The information you submit is not unlike a resume and cover letter, so be sure it is formal, thorough, and uses proper salutations.
Keep in mind that if you hear back from a company, and the discussions move to the next phase, be prepared to negotiate a deal. You should already have an estimated total cost in mind. Depending on the magnitude of your event and the amount of funding given, an attorney may be brought in to look over the contract to ensure it is fair to both parties.
4. Promoting Your Sponsors
Once a funding campaign has been negotiated, it is time for you to fulfil your end of the bargain and promote your sponsor. The deal may include a contract outlining how the brand is to be promoted. A company representative may also be present at the conference to verify that the company is being adequately represented.
Don't forget, though, that your company, services, and products are still the primary focus, so sponsorship promotion should not overshadow your company's original intent.
Sponsor promotion can be done in the following ways:
Having staff members wear clothing with the sponsor logo
Giving away promotional items
Through banners, flyers, and posters
Through digital ads presented on signage systems
Incorporating the sponsor's own products and services into your presentations
Publicly thanking the event sponsors as the conference comes to a close
5. Promotion Before and After Your Event
Often, the sponsorship agreement also requires you to promote your sponsors in the days leading to the event as well as in the days after. This will be done primarily online and be divided into the following categories:
Social media: encourage your followers to "like" or join your sponsor's social media pages. This allows sponsors to acquire additional followers by "piggybacking" off your existing following.
Business website: Allow sponsors to submit a post on your company website as a guest blogger. You can also announce cross-promotional deals, such as providing discounts to your own products for customers who purchase a sponsor's product or sign up for its service.
Email: Mention the sponsors in passing when promoting the upcoming conference in your newsletters. No need to go into great detail about how awesome your sponsors are; just inform your readers that such and such is sponsoring the event.
Sponsorship Is About Creating New Connections
Sponsorship for events is such a huge deal because most companies would have no other way of funding their conference otherwise. Sponsorship also helps young companies develop long-term partnerships with established and industry-specific enterprises. Both parties benefit in the end, so it's a win-win situation.