Still deciding where to celebrate your London Christmas party this year? Here's why you should choose Glaziers Hall, one of our most popular venues in the city.
About Glaziers Hall
Overlooking the Thames, this wonderful London events venue is just minutes from the famous Borough Market and London Bridge station. Dating back to the early 19th century, the building replaced the first Glaziers Hall that was devastated in the Great Fire of London in 1666, like many other buildings in this area.
Glaziers Hall is just moments from the infamous 'Nancy Steps' of Charles Dickens' 1838 novel 'Oliver Twist', and has excellent views of the City of London. With five versatile spaces, it can accommodate between 80 and 240 guests for seated receptions, and 150 to 450 for standing events, which means it's well suited to a small or medium-sized Christmas party in London.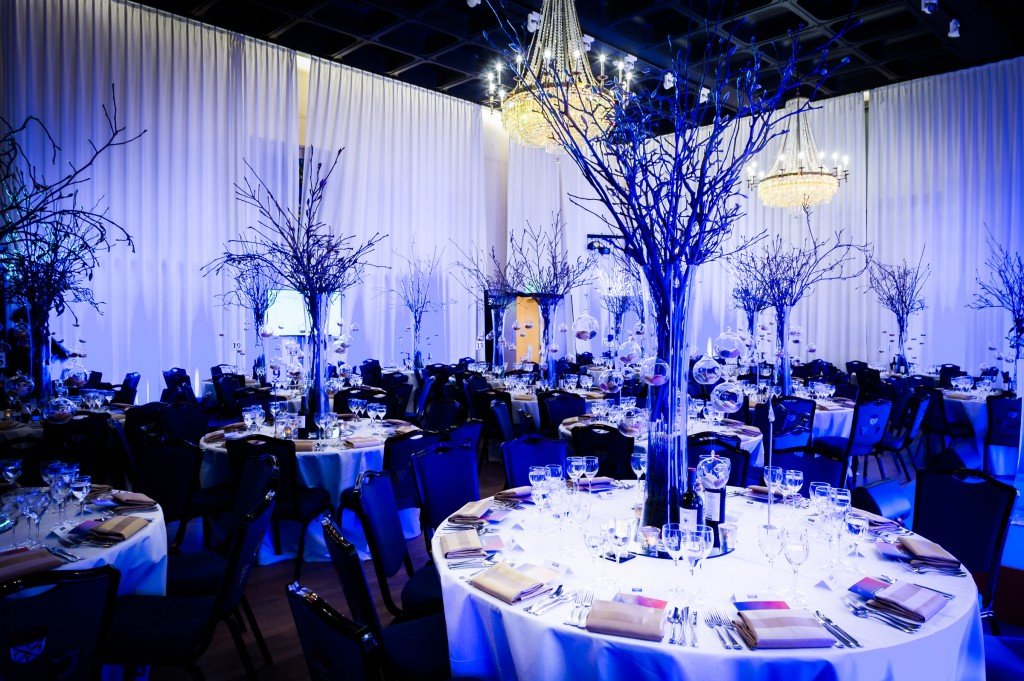 The 2017 Christmas theme at Glaziers Hall
From Friday 1st December to 22nd December, Glaziers Hall will be transformed into an 'Enchanted' theme, with twinkling lights, stunning snow-dusted Christmas trees, and showstopping entertainment. With state-of-the-art sound and lighting, and a full event management service, we'll make sure everything runs smoothly at your London Christmas party right until the end.
The star act
This year, Glaziers Hall will welcome Out n' About, an acoustic trio who'll keep you glued to the dance floor for hours. Throughout the dinner and reception, Ron Thomas and Tommy Andrews will be performing their incredible acoustic versions of your favourite pop songs, from old festive tunes to the latest big hits.
Food that you'll remember for years to come
Expect nothing less than top-notch cuisine from award-winning caterers, Create, which promises to blow your guests away with its 'best of British' cuisine. For 35 years, it has been one of London's leading caterers, serving at dozens of luxury venues, and delivering a quarter of a million dishes last Christmas alone! With a menu philosophy centred on bespoke catering that connects with guests on a personal level, Create pushes the boundaries of modern cuisine, making your foodie fantasies a reality.
One thing's certain: your guests will be spoilt at their next Christmas party in London.
Want to find out more?
Whether you're planning a Christmas lunch or an evening party at Glaziers Hall, get in touch with Venueseeker today so we can schedule a private viewing for you.