Planning your next summer party? Whether you're considering a large venue for 1000+ guests or a smaller space, here are our top tips for choosing the perfect place.
Five tips for choosing the best summer party space for 2018:
1. Indoor and outdoor space – for the unpredictable British summer
Even if you're choosing a large summer party venue with space for over 2,000 guests, it's tempting to want to stay outdoors when it's warm and sunny. Choosing a venue with a garden, marquee or terrace will give your guests more space to mingle and enjoy any good weather. Plus, if the weather is less than ideal, having some indoor space will ensure you won't have to cancel or postpone your event.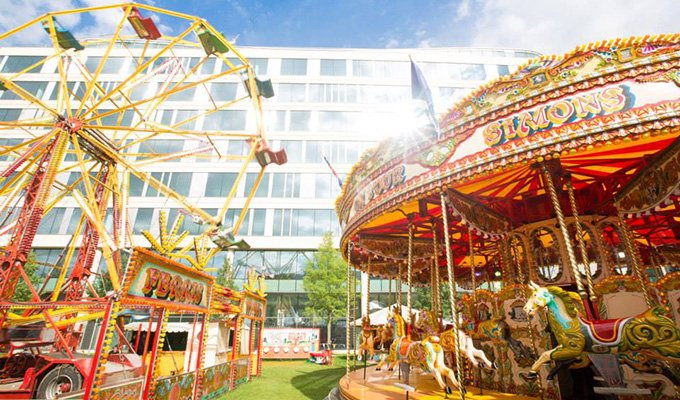 2. World-class catering
Every summer party venue needs great food, which is why you need a professional caterer to give your guests the best culinary experience. We're partnered with Create, one of the UK's leading event caterers, which has served in luxury venues for well over three decades. From themed barbecues with delicious falafel burgers, to bespoke dinner parties with luxuriant canapés, Create sources the finest ingredients to deliver imaginative, unforgettable recipes that push the boundaries of modern British cuisine.
3. Flexible layout
A great summer party venue can be adapted to many themes, from a standing buffet to a seated dinner. Many of the spaces listed on Venueseeker are blank canvas venues, which means they can be easily customised to different events so you can be as creative as you like.
4. Good transport links
To attract the maximum number of guests, choose a summer party venue with easy access to public transport facilities. Many of our London venues are within walking distance of an underground and/or railway station so your guests can easily get to the event without having drive or hire a taxi.
5. Scenery
Give your guests an incredible backdrop for their event. Perhaps you're interested in booking a summer party venue with a stunning panoramic view of London Bridge, the Shard and Tower Bridge? Or maybe you'd prefer somewhere with picturesque landscaped gardens, or a rooftop terrace with dazzling views of the London skyline? Whatever you're looking for, we'll help you find the perfect venue.
Contact us to find out more
Whether you're looking for a picturesque marquee venue like the Pavilion at the Tower of London, or a luxury riverside space like the Old Billingsgate or Winchester House, call or e-mail Venueseeker today to tell us what you need. Alternatively, please complete our online enquiry form and we'll get back to you as quickly as possible.