Away days are the perfect way to motivate employees. Taking people outside of their normal working environment, breaks down barriers and puts people in a neutral situation to build and strengthen relationships or just help address a particularly tricky project.
Whilst an evening out bowling or a meal are a nice casual treat, it doesn't always have the same impact as a team building activity, especially those that require large outdoor spaces. We know better than most that large outdoor spaces are hard to come by in London, we've had a look at our favourites and how they work best.
The Garden Room at Syon Park
Surrounded by 50 acres of idyllic parkland, The Garden Room at Syon Park offers a stunning setting for summer events, despite being only 10 miles from central London. The private garden has stunning views of the increasingly popular Syon House and is an excellent spot for team building. One of our favourites (and tried and tested) is the Mega Mix Fun Day. Sack races, tug of war, egg and spoon – you name it, we've got it covered, and it's so much fun!
The Conservatory at Painshill
Set within the 160-acre park, The Conservatory at Painshill is a purpose-built event space designed within Painshill's private walled gardens. The venue is suitable for smaller away day opportunities holding 320 guests, but has ample outdoor space.  This Christmas they'll be hosting Le Cirque – a circus themed party extravaganza, so we thought a Circus Skills team building activity couldn't be more fitting. Learn to juggle, plate spin, tight-rope walk and use unicycles!
The Artillery Garden at The HAC
With over 5 acres of private land in the centre of London, this is a bit of a rare find. The Artillery Garden can accommodate up to 2,400 guests and has access to the Honourable Artillery Company grounds. This space is perfect for It's a Knockout – so you can fill the area with inflatables and set a series of competitions going between team mates. And the cherry on the cake – The Artillery Garden also has its very own funfair – big wheel, dodgems and a carousel all for exclusive use of the guests. You can't really sniff at it, especially when it's less than a 5 minutes' walk from Moorgate tube!
Winchester House
Down in leafy Putney, the historic Winchester House is a hidden gem overlooking the Thames and boasts a private garden suitable for 60 guests. The venue itself can accommodate 150. In the past Winchester House has been very popular for the Oxford and Cambridge boat race and you can see why. We're pleased to say it's even got enough space for a mini Crystal Maze Challenge so you can problem solve to your heart's content and finish the day off in the Crystal Dome!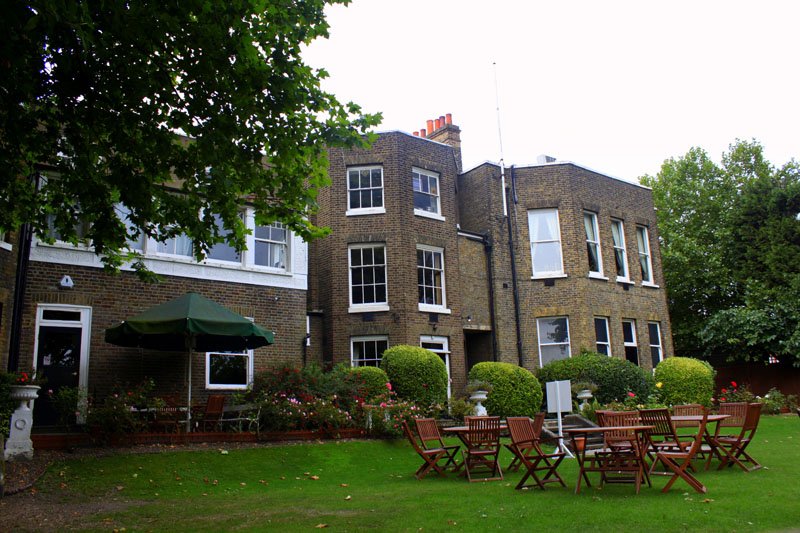 If you're interested in any of these venues for team building, or any other type of event – get in touch today. Or if you're looking for more venue options, we have a whole portfolio of options.