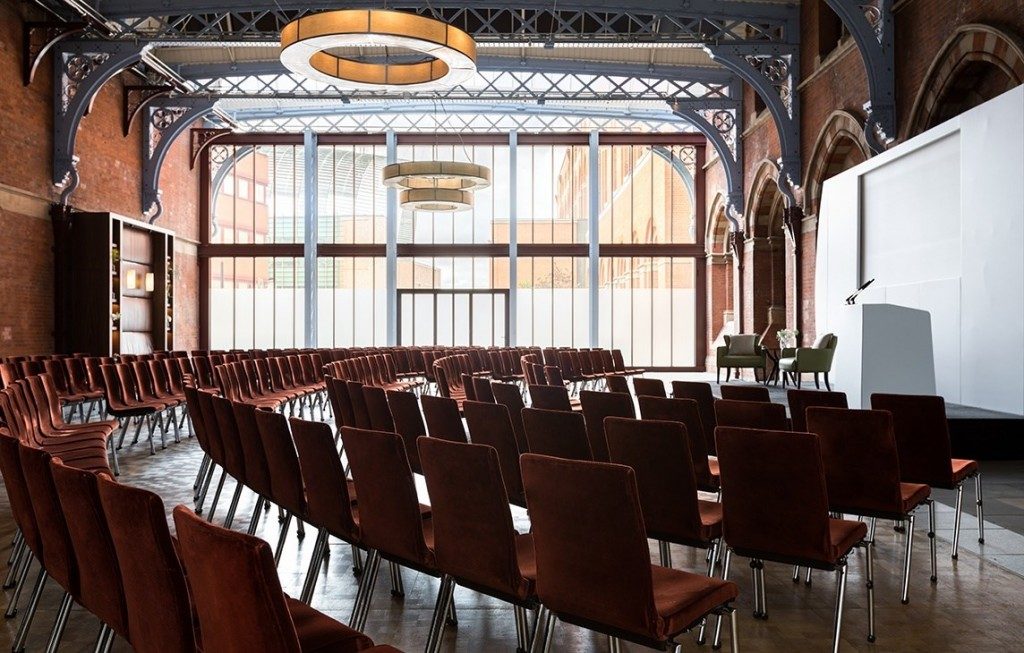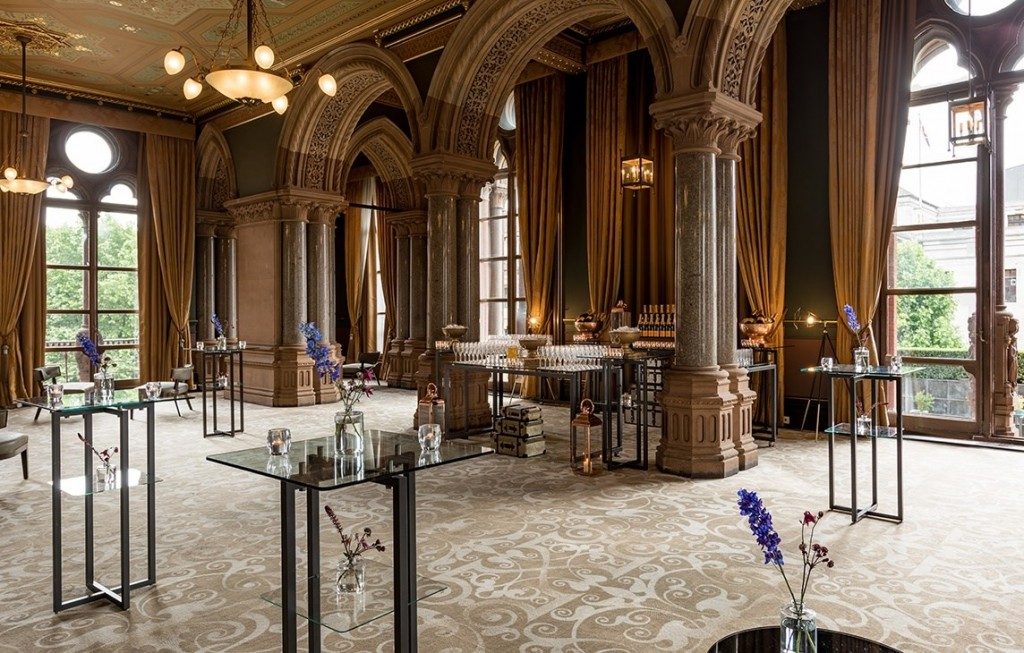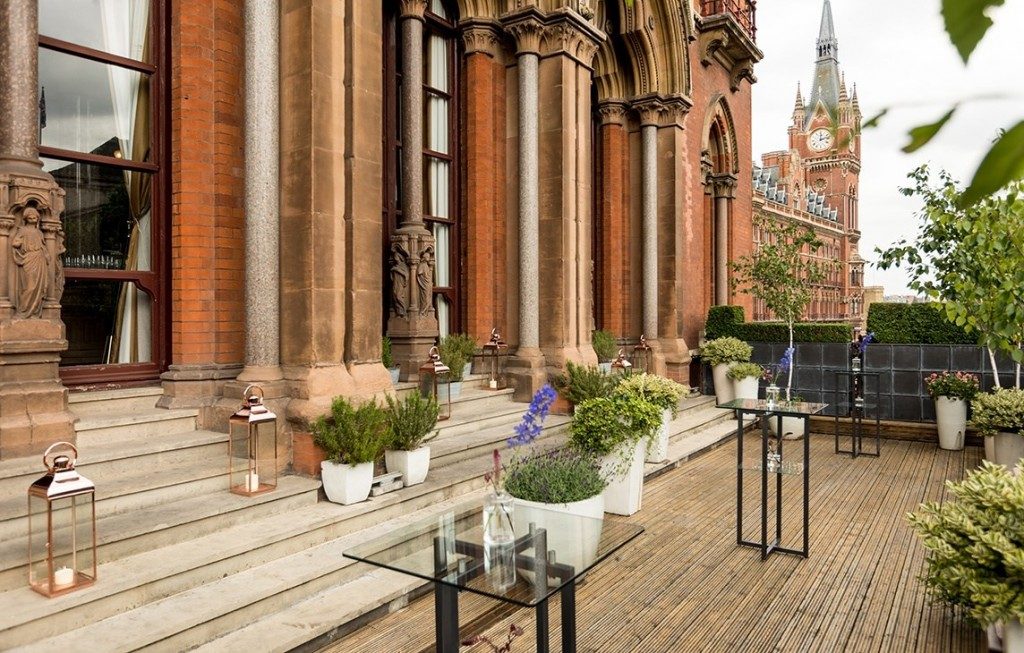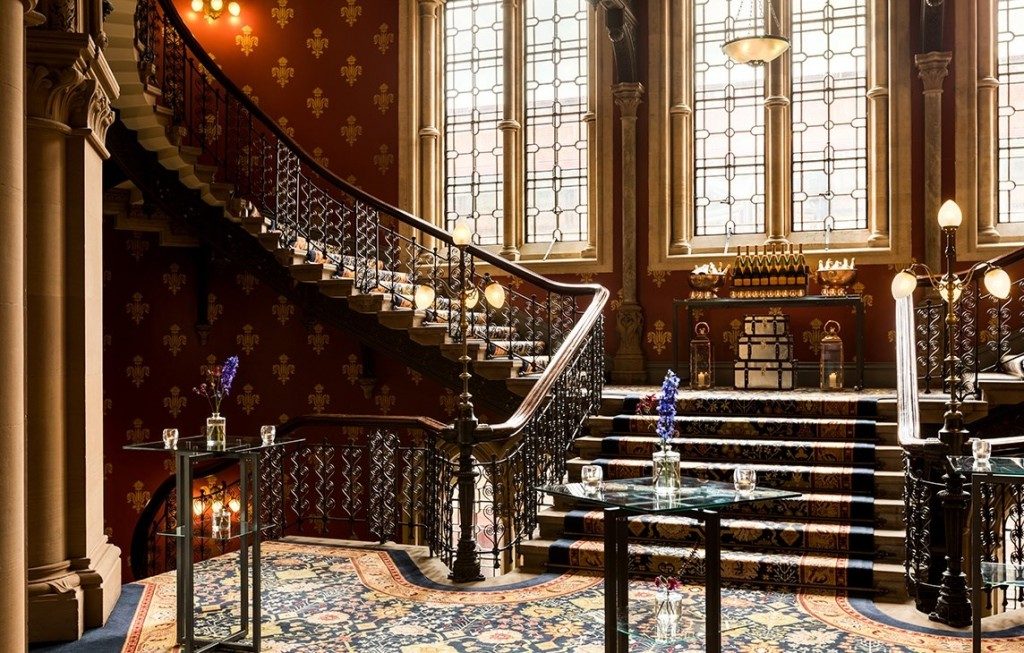 Speak to our venue team, to request more information.
0845 688 4410
St Pancras Renaissance Hotel
St. Pancras Renaissance Hotel London, Euston Road, London, United Kingdom
St Pancras Renaissance Hotel London is an inspiring setting for corporate events.
St Pancras Renaissance Hotel London is a luxury hotel and has long been associated with innovation and renewal while remaining true to its roots. Discover a venue that celebrates both heritage and innovation with every function room steeped in rich history. Each of our private events rooms can be adapted to your requirements, giving you a bespoke venue.
Re-born to become one of London's most elegant venues, St Pancras Renaissance Hotel was originally designed to stimulate the kind of audacity, creativity and business brilliance that typified Victorian events and grand celebrations. Now it provides a stunning backdrop for intimate meetings for 10 or extravagant affairs for up to 575.
Hansom Hall
A dramatic space suitable for receptions for over 575 and grand banquets for up to 280.
The Gallery
A curved room frames by ornate ceilings and chandeliers, suitable for up to 170 guests.
Ladies Smoking Room
The historic first venue in which women were permitted to smoke makes for an unforgettable setting for meetings, events and celebrations.
The Booking Office Bar and Restaurant
Once the bustling ticket hall of St Pancras station, it is the perfect setting for group dining and events.
The Exchange
The original site where the telephone auto exchnage was installed, this venue has all modern technology these days!
The Billiard Room
A good choice for break-out space to your main event, or for lunches
The Ordish
An events venue blanketed in historic significance, named after Rowland Mason Ordish, caters for up to 12 conference guests
The Paxton
Restored to its Victorian splendour and equipped with the latest technologies, The Paxton is ideal for corporate meetings and events.
| | |
| --- | --- |
| Hansom Hall | 575 |
| The Gallery | 200 |
| Ladies Smoking Room | 180 |
| The Exchange | 65 |
| Billiard Room | 35 |
| The Ordish | 12 |
| The Paxton | 12 |