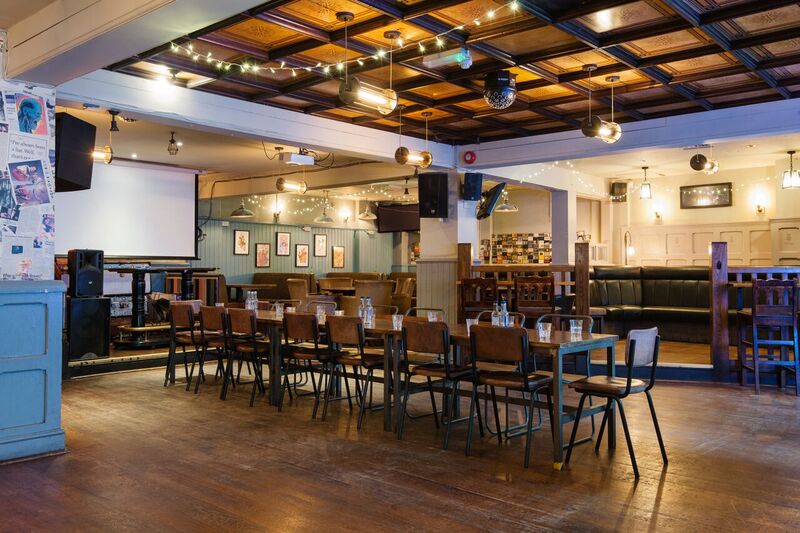 Speak to our venue team, to request more information.
0845 688 4410
Radicals and Victuallers
59 Upper Street, Islington, N1 0NY
Radicals and Victuallers is spacious bar, night-club and eatery slap bang in the middle of Upper Street, in the heart of Islington.
Playing host to a wide range of events and available for all your bookings – from small gatherings to total, dry hire.
With its stage, Live PA, projector, multiple TV screens and various furniture arrangements (from cabaret, to board meeting), Radicals and Victuallers is one of the most versatile venues in North London, just minutes away from the Business Design Centre.