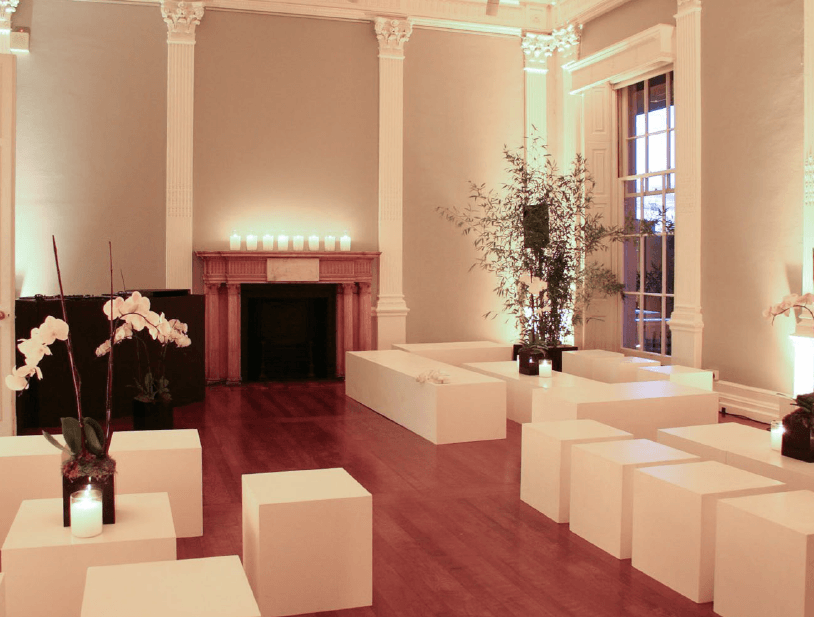 Speak to our venue team, to request more information.
0845 688 4410
Institute of Contemporary Arts
The Mall, London SW1Y 5AH
The Institute of Contemporary Arts has been described by Damien Hirst as "The cultural heartbeat of London". If you're looking for a creative venue for your next event, this could be the perfect choice for you. The ICA is one of the World's most influential centres for the contemporary Arts.

Christmas:
The year's festivities can be set in an 18th Century Grade I listed building, with reception rooms, galleries and stunning views of St James's Park. The cultural event space includes state of the art sound, exquisite lighting and sumptuous bespoke in-house catering. You'll be guaranteed a vibrant Christmas party here!

The Christmas Package Includes:
• Exclusive Hire
• Catering
• Beers, Wines and Soft Drinks
• Production
• Entertainment
• Professional Event Management