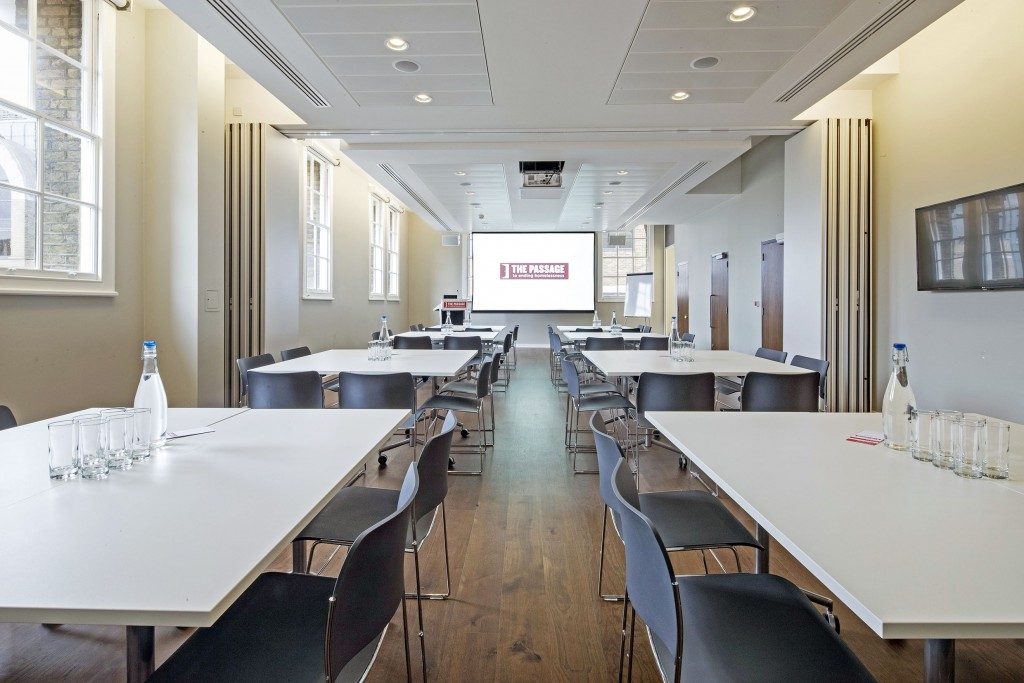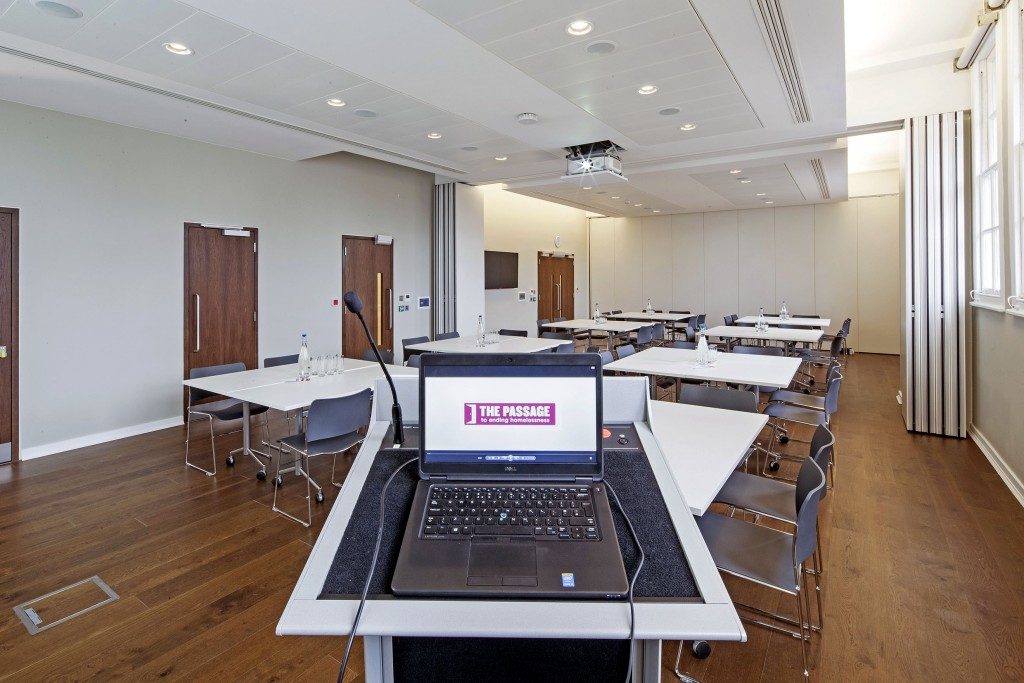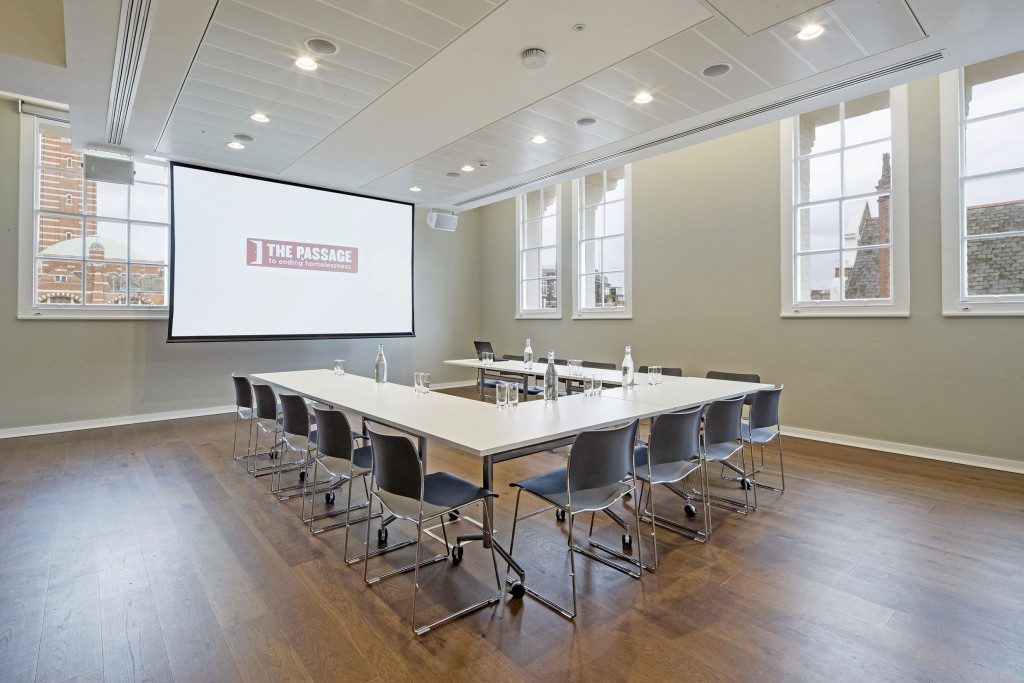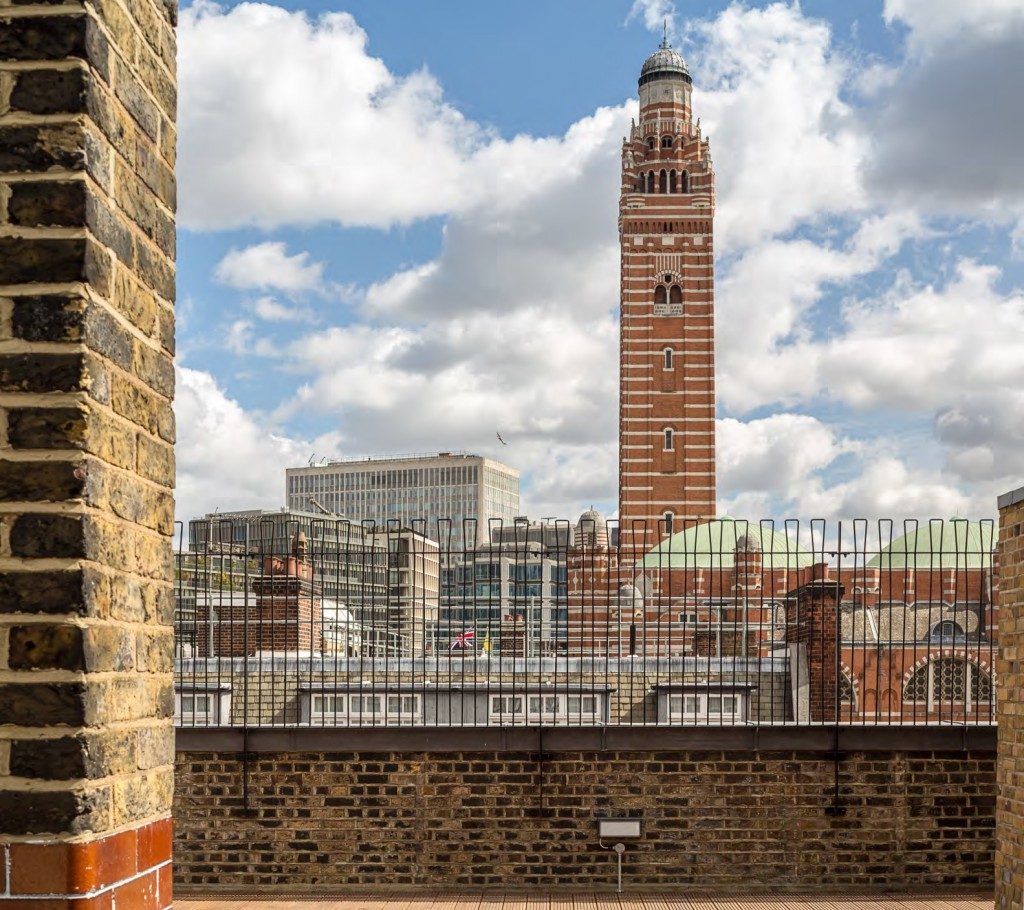 Speak to our venue team, to request more information.
0845 688 4410
Cathedral View
St Vincent's Centre Carlisle Place SW1P 1NL
Over 2014 and 2015, The Passage carried out a complete refurbishment of St Vincent's Centre which enabled it to create the Cathedral View venue, a beautiful and unique venue space that will provide further sustainable income for The Passage's vital services.
The Passage's mission is to provide the resources which encourage, inspire and challenge homeless people to transform their lives and every booking at Cathedral View directly supports this work.
Located in the heart of Central London on the 5th floor of the St Vincent's Centre, Cathedral View, as its name suggests, boasts lovely views over Westminster Cathedral. This bright and modern venue space offers a range of spaces that are fully equipped with built in projectors, screens, microphones, lectern and complimentary Wi-Fi.
Cathedral View Conference Room can be used as one open space, to accommodate larger conferences or events, or divided in to smaller rooms.
| | |
| --- | --- |
| Cathedral View Conference Room | Standing 200 / Theatre 90-100 / Cabaret 80 |
| Cathedral View 1&2 | Standing 130 / Theatre 70 / Cabaret 60 |
| Cathedral View 3 | Standing 50 / Theatre 40 / Cabaret 30 |
| Marillac | Boardroom 10-12 |