We do team building like you have never seen before. No awkward ice breakers or embarrassing tasks, and definitely no humdrum conference rooms. We firmly believe that provocative and unusual locations promote creative thinking. So, we have some of the most inspiring venue hire London has on offer on our books.
Extraordinary teams need inspiring team building at Venueseeker
One of our most unusual spaces for team building events London has is the Sea Life London Aquarium. This magical venue will spoil your guests and help them to feel miles away from their office. Dining among turtles and getting to know each other near Shark Walk will create an unforgettable day. There is plenty of space for team building activities with the venue being able to hold up to 500 people for a drinks reception and 180 people for a seated dinner. It is also easily accessible from Waterloo if your teams are coming from all over the country. The only downside to this venue is that guests may want to bring their friends too.
Explore extraordinary team building venues at Venueseeker
If you were searching for some of the more traditional venue hire London has, may we suggest Hampton Court House. This hidden gem will make your guests feel like royalty as they discuss future plans under chandeliers and get to know each other in a venue steeped in history. There is a wide range of options in this team building events London space. You can host activities in the stunning conservatory and hold a drinks reception on the terrace as guests admire the finely manicured grounds. Staff can tackle the famous maze together and, if they make it out, can venture into the gardens to find a heart shaped lake and a shell grotto. This is some of the most beautiful venue hire London has for more intimate special occasions. The gardens can accommodate a marquee for up to 400 guests.
Inspired team building venues means great results at Venueseeker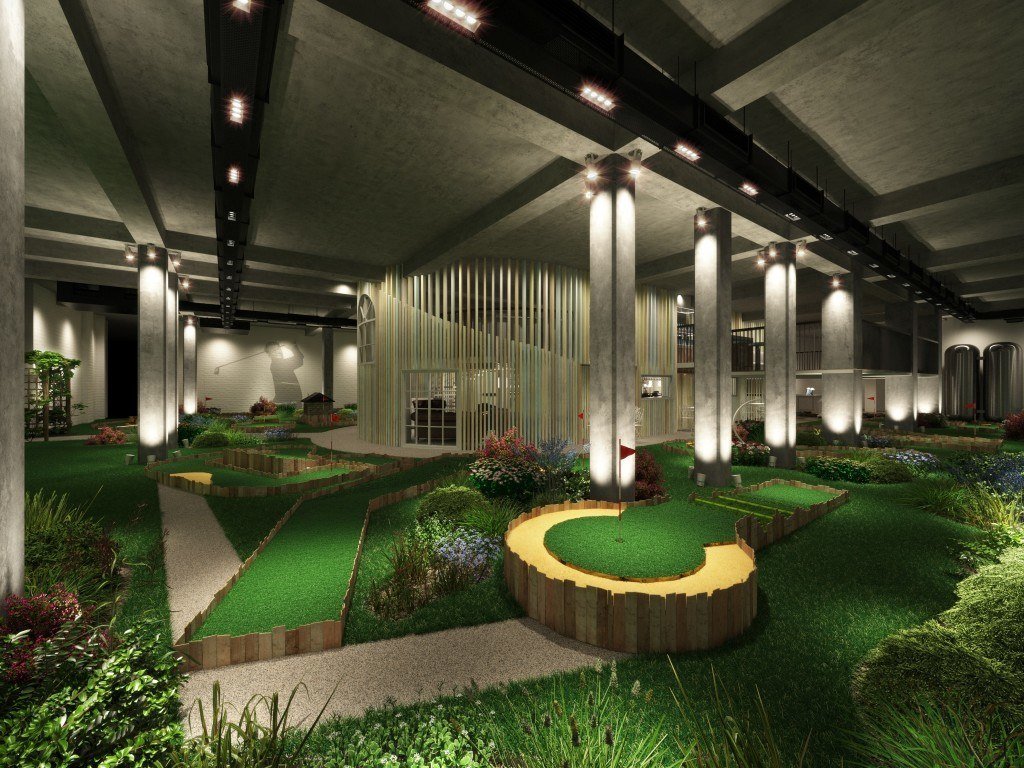 Donald Trump may not be wise to spend all his business hours on the golf course, but that doesn't mean you shouldn't. Golf is a great way to boost team friendships. Inspire your guests with an out-of-the-box venue – Plonk Crazy Golf in Dalston. When we say out-of-the-box, we mean ramps, jumps, loops, secret tunnels, a giant smoking volcano and more. This is a place where team members can really let their hair down as they tackle the 9-hole course. Of the team building events London has, Plonk helps people to look at life from a different angle. The venue is built mostly from reclaimed materials and is decorated with everything from flowers to totem poles.
Venue hire to inspire extraordinary team building at Venueseeker
The venue hire London has for team building is almost unparalleled but that is only part of the story when creating an outstanding event. We have an array of events experts and catering gurus who are on hand to help you make your team building event special, whether you want someone to lead a debate or some live music. In the past, we have provided everything from debate panels to dance classes and even a 10 ft stilted geisha.