With the events industry constantly evolving and changing, there is always more to share and learn. That's why there is now a huge number of event blogs and event planning blogs, providing detailed information on different topics based around the events industry and also advice for planning events.
With enhancements being made in the events industry, it is more even more important for eventprofs to absorb the information and evolve with the changes being made.
However, the high number of existing event blogs has made it more difficult to distinguish the trustworthy and reliable blogs from those which are not – the search stops here though, with the list of the top event planning blogs listed below.
Whether its details on a specific event, insider information, a detailed guide or even current trends, these blogs have it all and are perfect for answering array of queries.

Eventbrite is a company which provides a ticketing platform for a wide range of diverse events in the UK and allows individuals to create and promote their events through their website. Along with this service, Eventbrite is also popular for its blog, which is solely based around events.
Specifically, the blogs feature event industry information and tips on how to plan different and also provide interviews with event professionals, to allow readers to gain a greater insight into the events world.
Event Magazine is well established by event professionals, it specifically focuses on brand experiences and experiential marketing. Event Magazine has its very own news bulletin which delivers daily breaking news, based on event management and the industry itself.
This is the perfect blog for ensuring readers are constantly kept up to date with all things event related.

This event blog caters to the needs of all people, whether you are a professional or just starting your event management career. Event Manager Blog differentiates itself from other event blogs but delivers trending topics and latest news in innovative ways.
The typical information to expect to see on this blog are: trends, technology, innovation and education within the events industry. As well as this, they ensure that a sufficient amount of material is given, such as in depth guides on event planning.
Event Industry News is an online magazine which provides knowledge about a vast range of events to whoever it interests – typically these people tend to be: organisers, promoters, event management and production companies, suppliers, experiential agencies and the local government.
As well as providing information to people around the globe, this particular blog allows outsiders to share stories they find interesting with other individuals, allowing readers to fully interact and become a part of the events industry.
With the world now becoming more technologically  advanced, it is now crucial for every business to stay up to date with the latest technologies and stay connected with the world through social media.
Techsytalk is perfect for this forever changing tech savvy world, as its main goal is to bridge the gap between event technology and event planners, by delivering news through virtual experiences to their clients.
The blogs mainly consist of event technology – stating how events can be improved through technology and how event organisers can expand their brand and engage well with their audience.
Velvet Chainsaw is specifically designed and written for conference and trade show organisers who are interested in growing or transforming their events.
Through the use of expert advice and previous experiences, readers can enjoy learning how to increase their revenue and make their conferences or trade shows stand out from the rest.
Public speaking and presentations are very useful and important to carry out within any business industry, as it helps companies build and grow – for this reason it is important to know the right skills and have useful knowledge on how to portray yourself and your company.
The Prezi Blog is perfect for learning such skills, it provides expert advice on how to create brilliant presentations and how to improve confidence when public speaking.
All in one solutions for researching, planning and managing events are the prioritised factors in which this blog wishes to help readers with. With over 150,000 users it has proven to be a popular source for finding information about all things events.
Along with this, users can expect to find tips to save valuable time, cut down on costs and find ways to help event organisers engage more with attendees, through new and innovative ways.

Things are brought to life through this website – it's the first worldwide online TV channel in the events industry. This TV channel presents real life and factual information through different methods to suit a range of personalities and preferences.
Those who prefer watching and listening to information rather than reading it, will love this.

For those who are new to the event industry, reading event blogs can be very daunting and confusing. This particular blog is perfect for event management students, graduates and anyone who is looking to start up a career in event management.
Targeted towards students in every year at university, even placement students are able to fully relate to this blog and are simplistic enough for individuals who don't know anything about the industry – the perfect starting point when finding your perfect blog.
Although perfect for beginners, Event Management Student's primary target audience is university students. So, for those who are starting off in the event world but are not students, this blog is more up your street.
The company even offers a mini-course in event planning, creating the perfect starting platform, however this course isn't compulsory for those visiting the website – the blog is able to be accessed by anyone and provides a variety of event information which can be easily understood.
Jump straight into the meeting pool and into experimenting with new technologies with this blog. This blog acknowledges that technology is becoming even more important within the events industry and professionals should enhance their businesses and careers by using new and innovative technologies.
The Meeting Pool is the perfect way to discover these new tools to create more efficient and modern events, through engaging with others by exploring, learning, discussing and making recommendations together.

Along with their magazine, Connect Magazine also produces regular blogs onto their website – the blog topics which are published vary and are based around topics which are not thought a lot about within any business industry, despite many of them being very serious and very common.
Examples include issues such as sexual harassment at events.
Endless Entertainment by name, Endless Entertainment by nature for this specific blog – its plethora of ideas and tips will leave readers feeling inspired and creative; therefore this blog is perfect to read if you are about to start planning an event or to gain ideas for future events.
The blog articles are also written to enhance event planners abilities and skills to develop their careers even more.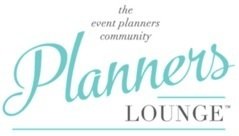 If wedding planning is your primary interest, then Planners Lounge should be your go to blog as its main focus is weddings but more specifically the organising of weddings.
However, this blog also includes other event planning services and encourages people to come together to learn about event organising through their website.

Nothing beats a normal magazine more than an online magazine which can be accessed immediately and wherever – there's no hassle to search in stores for this magazine. Planner Wire's aim objectives as a company is to enthuse ignite and modernise people who read its material.
Meetings and conferences are the favourite type of event, which is written about within this magazine – particularly the trends within meetings and conferences.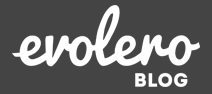 Evolero is a platform used to run and promote recurring events. It is also a very sleek and professional looking blog. Its easy to use blog layout makes it even more appealing to use on a regular basis. New blog posts are the first thing which is seen once a person finds themselves on the blog site, along with other recent posts.
If you enjoy reading about how technology and social media is used within the events industry, along with useful information based on guides to follow and resources to use at your events.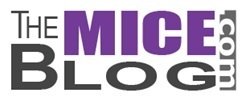 One of the best ways to get a real feel for the events industry is to attend different events, although this can be unrealistic due to money or even not having enough time. Therefore, an alternative is to look for reviews and personal experiences – this is where The Mice Blog steps in.
Irina Trofimovskaya runs the blog, using her own personal experiences and insights into some of the most exciting and brilliant events in London.
This particular blog was created by Elite Meetings International – this is known for its portal which helps people to find accommodation to book for their next event.
The blog – Meet Well – is designed to cover event planning and travel, making it easier for people who are organising events within the United States in particular what the best destinations for events are, as well as naming tips on planning and attending a variety of events.

One of the most important aspects to have at an event is the guest list – this is where Zkipster comes in. Zkipster is the perfect modern day guest list app which is used by many event professionals.
Along with the app is a blog, which discusses the diverse apps and other technical equipment,  which is useful within events – these blogs tend to be short and snappy for those who don't have a lot of time and want quick answers.
One of the best event blogging websites to visit is most definitely, BizBash – this is because the team are fully dedicated and committed to the blog, rather than a company which has a blog, and therefore provides even more in depth information about events as they have more time to research into it.
In addition, they also provide advice columns for their readers.

If you're after an interactive blog then Blog.Sli.Do is a brilliant option for you. It provides Q&A's and even gives readers the chance to take part in various polls.
Being interactive is a main focus within the blog as a whole, with many of their blog posts focusing strongly on the communication between guests and audience engagement. Blog.Sli.Do can also recommend articles on topics you want to gain knowledge on.
Although this is neither a blog nor a magazine, it is very useful to be aware of within the world of event management. This website searches the best, most interesting and the most beneficial knowledge about events which have been written on social media platforms – these are found through the use of the hashtag '#eventprofs'.
Social media is a very quick source for finding information about the events world; therefore this website is perfect to be constantly in the know.
---
Enhance your event management knowledge by visiting these top event planning blogs – there is something to suit everyone with these event blogs, whether it is a specific topic you are wanting to gain an insight into or whether it's the way in which the information is being presented, you're bound to find your perfect go to event planning blog.