English country houses have a very long and interesting heritage, underlined with prestigious history and spectacular architecture. Why not make yourself at home amongst all the grandeur and choose one of these stately residences for your next event.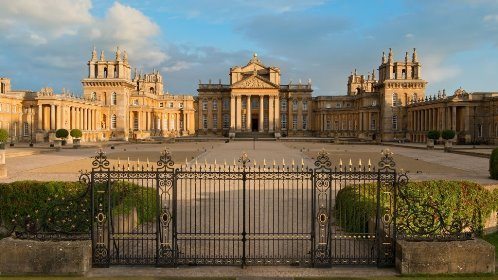 Blenheim Palace, Oxfordshire
Dating back to the early 18th Century, this country estate is one of the most renowned and the famous birthplace and ancestral home of Sir Winston Churchill. Enviably set in 2,000 acres of landscaped 'Capability' Brown parkland and formal gardens, Blenheim Palace offers a variety of beautiful spaces to create a magnificent event. The Long Library boasts the only private room in any British Stately home that can accommodate up to 300 guests for dinner with pre-dinner drinks served in The Great Hall & Saloon. There are more intimate spaces for corporate meetings and the gardens provide ample space for outdoor activities.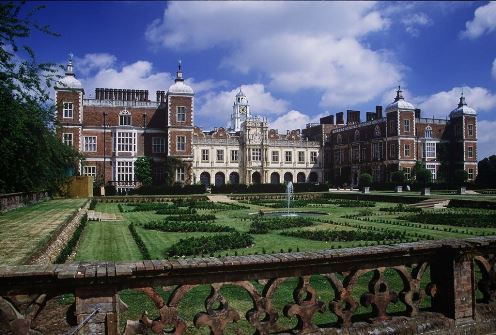 Hatfield House, Hertfordshire
This stunning historical venue is located just a short distance from Central London but offers all the qualities of a country venue. Renowned as the residence of Queen Elizabeth I during her childhood, Hatfield House offers a number of individual venue spaces ranging from the contemporary to the historic dating back to the 15th century. The spectacular interior features fine Jacobean furnishings, historical mementos and a collection of more than 10,000 books. The ornate grandeur of these surroundings is perfect for receptions of up to 300 guests and dinners for up to 250.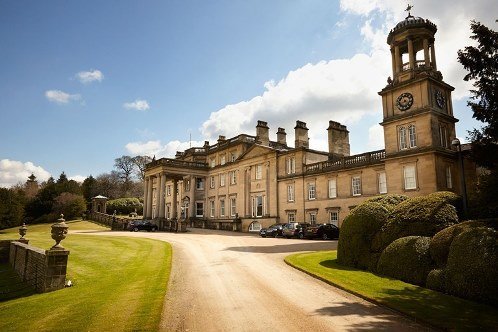 Broughton Hall, Yorkshire
Broughton Hall is a Grade I listed hall and is located on the edge of the Yorkshire Dales. This historic hall dates back to 1597 and is surrounded by areas of outstanding natural beauty, including the Yorkshire Dales National Park, North Pennines and the Three Peaks all on the doorstep. There are 15 bedrooms, which can accommodate up to 29 guests, each overlooking the 3,000 acres of immaculate 17th century landscaped gardens and stunning parkland. This spectacular historic home provides a magnificent space for private house party stays, corporate hospitality and special events.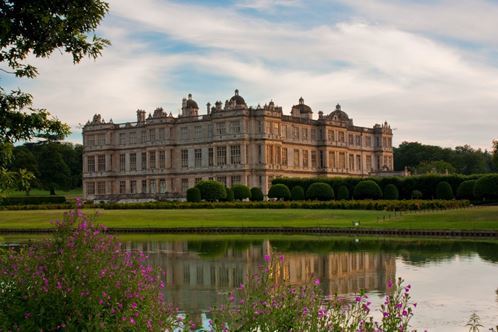 Longleat House, Wiltshire
Longleat House is a leading and early example of the Elizabethan prodigy house set on 1,000 acres of landscaped parkland with a maze and reportedly the first drive-through safari park outside Africa. The Elizabethan Great Hall retains many of its original 16th century features and is a perfect for dinners of up to 150 guests. The Orangery conservatory, for 150 seated dinners, offers views back to the House, secret garden and the Half Mile Lake, with its resident sea lions and hippos. The extensive grounds are a great location for corporate away days, product launches and VIP safari packages.
Woburn Abbey and Gardens, Bedfordshire
With over 400 years of history, the Abbey is an impressive location with a variety of spaces to create an inspiring location for any event. Accommodating up to 250 theatre style, The Sculpture Gallery has two further adjoining rooms available as break out facilities or smaller meeting space, providing additional flexibility. The 3,000 acres of luscious parkland offer a picturesque backdrop for outdoor concerts [up to 60,000 guests] and team building activities and events set in the beautiful deer park.

Chatsworth House, Derbyshire
The house is set in 1,000 acres of stunning parkland in the heart of the Peak District in Derbyshire and holds one of the most significant private art and sculpture collections in Europe. Standing on the east bank of the River Derwent, Chatsworth looks across to the low hills that divide the Derwent and Wye valleys, garnering its title 'Palace of the Peaks'. The ornate Baroque interiors create an impressive setting for receptions and dinners for up to 150 guests, with the Painted Hall as a highlight with its elegant sweeping staircase. The extensive gardens exhibit a complex blend of features from 6 different centuries including fountains, temples and sculptures for dynamic outdoor events.
Stowe House, Buckingham
The Grade I listed House dates back to the 17th Century and is home to the prestigious Stowe School, which was founded in 1923. The House is known for its spectacular neo-classical interiors and the magnificent views over the 750 acres of landscaped ground with 40 listed temples and monuments. Stowe's unique blend of character and facilities make it an exceptional venue. The State Rooms can be hired separately or in combination with a 400 seat theatre also available. A wide range of leisure facilities include a nine-hole golf course, croquet lawn, cricket pitches, tennis courts and a heated indoor swimming pool; perfect for team building and corporate away days.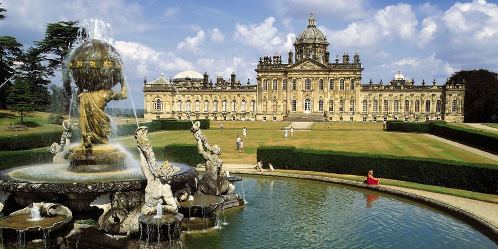 Castle Howard, Yorkshire
Castle Howard is a magnificent 18th century residence set within 1,000 acres of breath-taking landscape in the Howardian Hills, an Area of Outstanding Natural Beauty in the heart of North Yorkshire. With lavish interiors & exteriors, these magnificent settings can be used in any number of ways to create the perfect event experience. From a 130 guest cocktail reception in the Great Hall to banqueting in the Long Gallery for 200 guests, and the Temple of the Four Winds on the statue-lined terrace, Castle Howard's versatility makes it an impressive space for any occasion.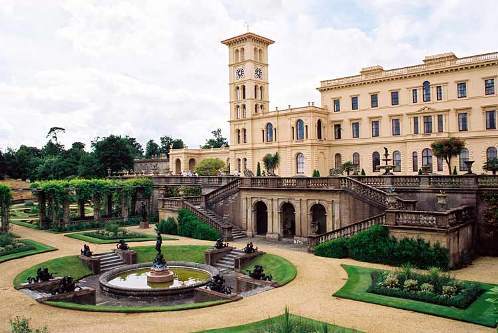 Osborne House, Isle of Wight
The house was built between 1845 and 1851 for Queen Victoria and Prince Albert as a summer home and rural retreat. Prince Albert designed the house himself in the style of an Italian Renaissance palazzo. Complementing the magnificent Italianate 'royal palace by the sea', are stunning gardens and grounds which provide breath-taking panoramic views over the Solent with a private beach. The house is exquisitely furnished with each room having its own distinctive style. Sculptures line the classical Grand Corridor, and imposing portraits and frescos adorn the walls. The Durbar Room is a remarkably ornate banqueting hall, which reflects Queen Victoria's role as Empress of India. The Victoria Hall, with the adjoining Orangery, makes a wonderful space to host receptions with views overlooking the terraced gardens.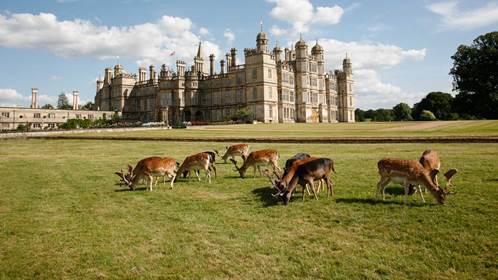 Burghley House, Lincolnshire
Burghley is one of England's greatest Elizabethan houses and is ideally located in a unique setting amidst 13,000 acres of rolling parkland, less than a mile from the beautiful and historic market town of Stamford. Its attractions include a number of lavishly-decorated state rooms containing portraits of Elizabeth I, Henry VIII and Oliver Cromwell, 2,000 acres of gardens designed by "Capability" Brown, and a deer park. The Great Hall boasts original Tudor features and striking stained glass with capacity for 160 guests. The Orangery provides a wonderful reception space with views overlooking the impressive rose garden. The sweeping gardens with the backdrop of the House create the perfect canvas for open-air classical concerts, wedding receptions, and outdoor events.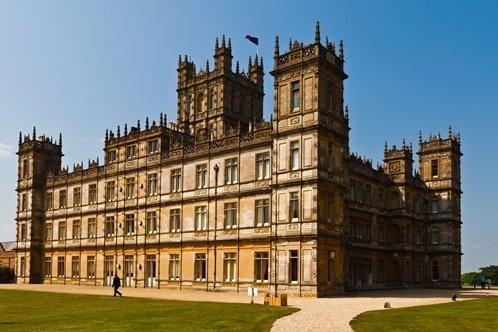 Highclere Castle, Hampshire
Highclere Castle is one of England's most beautiful Victorian stately residences and home for centuries of the Earls of Carnarvon. The State Rooms give a lasting impression of grandeur with the beautiful Gothic-style wall coverings of the Saloon, the ornate wood carvings of the Library for seated dinners of 140 guests, and the outstanding art in the Dining Room for intimate gatherings of up to 60. Wine tastings can be held in the Egyptian Exhibition and Racing Room. Enjoy the private collection of Egyptian antiquities, many found by the 5th Earl of Carnarvon, who along with Howard Carter discovered the tomb of Tutankhamun.  Set amidst 1,000 acres of spectacular parkland, a variety of outdoor events can be catered for, such as marquees, wedding receptions, team building, cross country biking and product launches.
Venueseeker is the ultimate online resource for the best unique event spaces around town. We have a diverse selection of venues to fit any occasion – the more unusual the better! Contact us now to find out how we can help create the perfect event for you.