The love of your life finally proposed and you said yes. It's time to plan a wedding. When it comes to wedding planning, there are lots of different things to think about, but nothing beats choosing your venue.
The venue sets the whole backdrop for your wedding, and can help to influence everything from the theme to the wedding dress itself.
It's an exciting part of the planning but before you get ahead of yourself and swept up in princess castles or amazing ballrooms, it might be a good idea to think about questions to ask when choosing a wedding venue.
Take a look at this handy list of those all important questions to ask as well as some extra things to think about when looking around for suitable venues.
Planning the wedding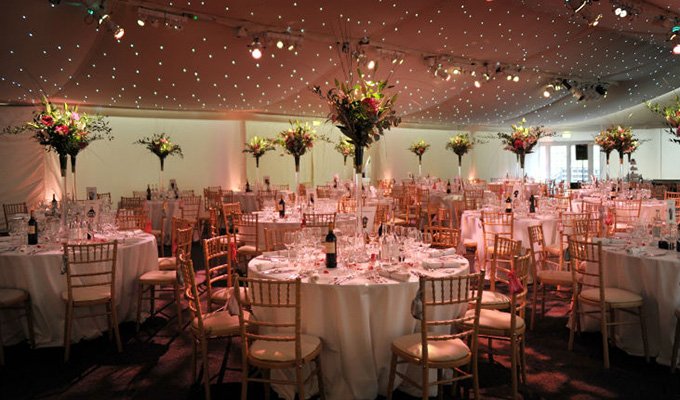 Do they have your dates?
This is perhaps the most important question you can ask a wedding venue. Before you go to the venue, decide if you have a non-negotiable date or if you are more flexible.
There is always the possibility that you could fall in love with the venue and you want to change your date to fit in with this venue's availability.
What are the costs associated with this venue?
This can be a tricky one because there can be multiple costs to consider, not just the standard hire of the venue. Ask how much the deposit is and if this is needed in order to secure the date for your wedding. Some venues do require this, but not all of them, so it's worth asking.
Make sure you ask for a clear breakdown of the costs so you can see exactly what you are paying for and what additional charges there might be.
Are there any charges like a clean up fee or corkage? These are extra costs that might make the cost of the venue significantly more expensive.
What is the parking and public transport situation?
So you love the venue, but how will your guests get there? Thinking about how people will get to your event is important, as they will be the people actually attending the event. Ask about public transport links and how easy it is to get taxis when the wedding is over.
Ask about parking, even if it is a city centre venue because some people will inevitably want to come by car. Even if the venue doesn't offer any parking itself, they should be able to tell you the situation with street parking or local car parks.
What is the bad weather plan?
Even if you aren't holding your wedding outdoors, there is a good chance that your wedding pictures will be, so knowing if they have back up plans in case of bad weather will be really useful.
If you are desperate to have your wedding outside, even if it's a bit chilly, ask the venue about heat lamps or blankets for the guests.
Vendors and Catering

What is the kitchen situation?
One of the most important questions to ask when choosing a wedding venue is about the catering. Knowing what equipment is available will help you when it comes to choosing a caterer.
Some venues might have a professional catering kitchen, whereas others may have nothing at all, so it's definitely worth asking what they have on site.
Does the venue already have vendors?
It is always helpful to check if they are any requirements of hiring the venue, as some venues wont let you use your own caterers.
Even if it isn't mandatory to use their caterers, it might be worth taking a look at what they offer, as they might be a perfect fit for your wedding. You should also ask if there is a special discount or rate available if you use their vendors.
Entertainment on the night
What equipment is available?
Asking about what sort of equipment they have at the venue is great question to ask because it can help you decide what type of entertainment you want. Do they have a stage for a band and what is the audio set up?
Will the band have to bring their own amplifiers and microphones, or will you need to rent equipment for the speeches?
The lighting is also important, if the lighting isn't easily customisable in the venue you might want to rent your own and there may be restrictions on this. One more thing to ask about: does the music have to stop at a certain time?
What type of bar is available?
This is an important question for your planning, budget wise. You need to consider your guests and which type of bar will work for them. Consider if there are any types of bar that won't work at all or if you are a bit more flexible with the bar set up.
Guest Services and Post Event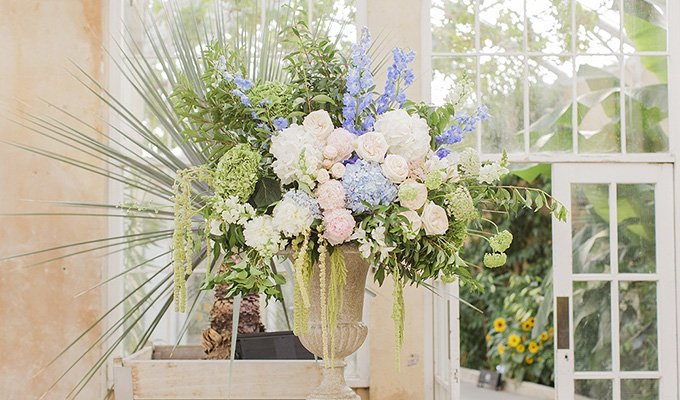 What is the capacity?
This is a helpful question to ask a potential wedding venue, because some venues charge extra if you go over the capacity limit. This is important if your guest list is already on the brink, as you might have to either cut down or find a bigger venue.
What time can everyone stay until?
Different venues have different rules, so don't assume that all event spaces have the same closing time. Imagine if you just got the party started and then everyone had to leave!
When you ask your question it might be helpful if you already have a picture of what you want your day to look like, timing wise.
Is there accommodation on site?
Once the wedding is over and you are on your way to your dreamy honeymoon destination, your guests will be heading back to their hotels. Some guests might prefer to stay close to the venue, especially for friends and family that live further afield.
If the venue itself doesn't have any hotel or accommodation options, ask them if there are any hotels they have a partnership with or would recommend, you may be able to get a deal if you book a block of rooms if the hotel has a relationship with the venue.
So there you have it, a list of some of the most important questions to ask your potential wedding venue.
When it comes to planning a wedding there is so much to think about, so getting your venue sorted as quickly as possible is a great idea.
Let us know if you found these tips helpful and if you will be asking any at your wedding venue viewing? Comment below on anything you think is an essential question, or if you have anything to add.