Le Bab is a kebab renaissance project. The Soho restaurant is reinvigorating kebabs with provenance, seasonality and technique honed in Michelin starred kitchens. It's a great choice if you're looking for a unique venue to host your next event, complete with stunning food in the heart of Soho.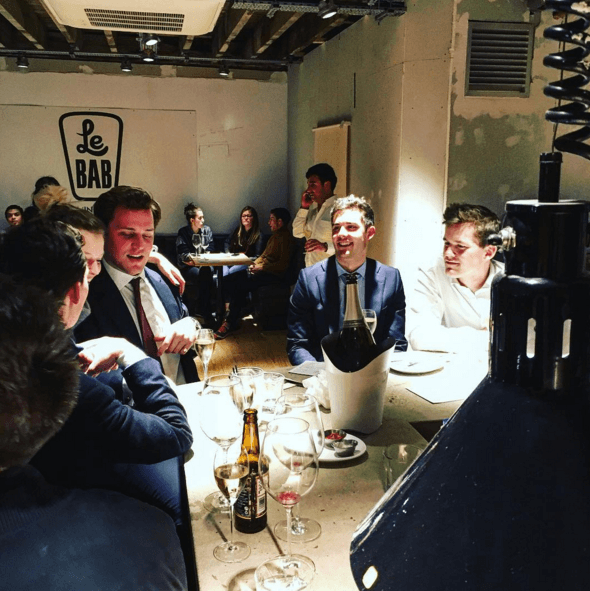 Stephen and Ed founded Le Bab as a street food operation in 2014. They'd found a mutual fascination with the ancient gastronomy of kebabs at university, and left determined to set up a restaurant together.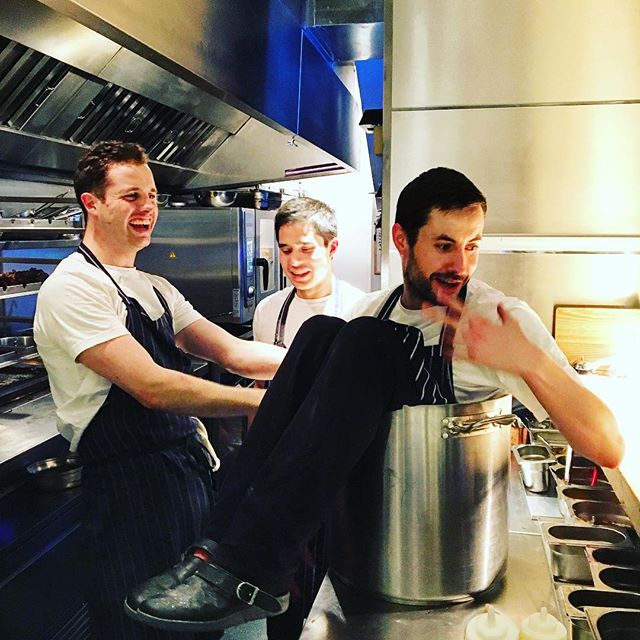 Stephen laid the foundations for Le Bab's menu by experimenting with British produce and Middle Eastern flavours. Ed spent a year in stages at several Michelin-starred restaurants, before joining Le Gavroche, where he gained the key skills of classical French training.
The kitchen team have come together to explore new approaches to this ancient dish. The kebabs combine brilliant seasonal ingredients and the wood-fired flavours of the Middle East, near East and South Asia. If you'd like to hire Le Bab for your event contact us.