Planning a summer party? Then bearing in mind how unpredictable the British summer can be, you might need to prepare for all weather conditions! Here are a few tips.
Make sure you have indoor and outdoor space
Having enough indoor space for your guests means you won't have to postpone your event (or get soaked!) if the weather isn't agreeable. However, it also means you won't have to keep everyone cooped up inside when it's warm enough to enjoy the outdoors. So, by booking a venue with an indoor and outdoor area, you get the best of both worlds – ample space for people to mingle and relax come rain or shine.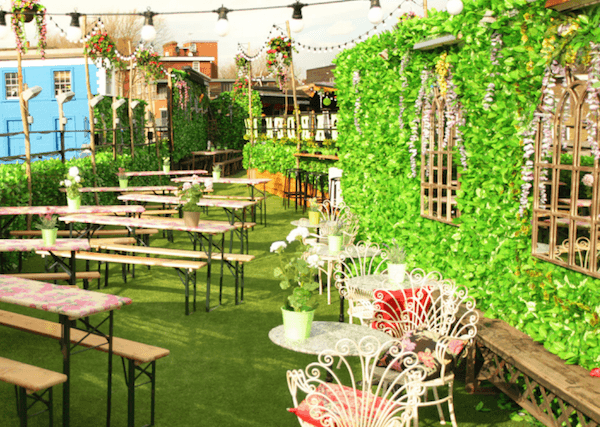 You don't have to hire a large summer party venue to benefit from indoor and outdoor space, either. Winchester House, for example, is a sought-after summer party venue in leafy Putney, featuring a beautiful interior and private lawn that are perfect for smaller events for up to 150 guests.
Choose a venue with a marquee, if possible
One of the most luxurious summer party venues in London is the Pavilion at the Tower of London, which has a huge marquee that can accommodate up to 1,200 guests. With spectacular views of the great 11th Century castle, and a blank canvas that can be adapted to many different themes, it's ideal for high-impact summer parties. Marquees also provide shade from the sun so your guests can protect themselves from harmful UV rays (if they haven't applied suncream!).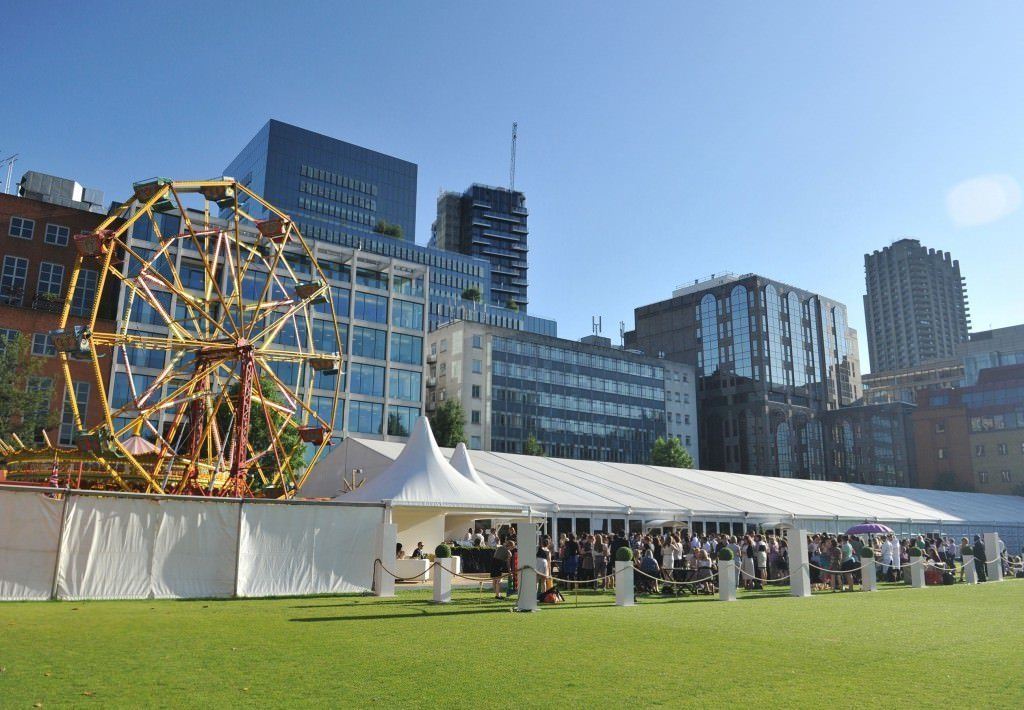 Keep buffet food covered in warm weather 
Many insects thrive in warm, humid conditions, so make sure you cover all your buffet food before the event begins. Don't keep perishable food exposed for too long and store all your chilled drinks in an ice box (or a refrigerator if one is available).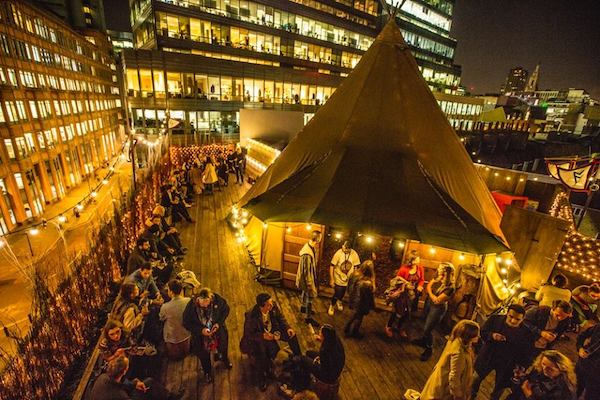 Consider a standing reception for more flexibility
With a standing reception, your guests can easily move indoors or outdoors when the weather is changeable. This will also make it easier to move any equipment or furniture at the last minute, without causing any disruption to your guests. Summer party venues in London can also house more people for these types of events than seated lunches or dinners, so you'll be able to send more invites!
To book your summer party venue or request more information, get in touch with Venueseeker.