'Delivering the unexpected' is the slogan of London's Postal Museum. Perhaps you don't bat an eyelid when you see stamps or get a knock on the door from the humble postman, but this venue is about to change all of that. For over 75 years, the postal system was a the lifeline of communication serving everyone from princes to paupers.
Despite only opening in 2017, this space has already hosted exciting experimental events and conferences. It has also seen its fair share of parties. It is a new, yet historic space, which many of your guests will not have experienced before. It also has all of the facilities available to throw a first-class party. The venue offers an industrial depot space, secret underground tunnels, forgotten rail platforms, contemporary foyers and a sunny courtyard.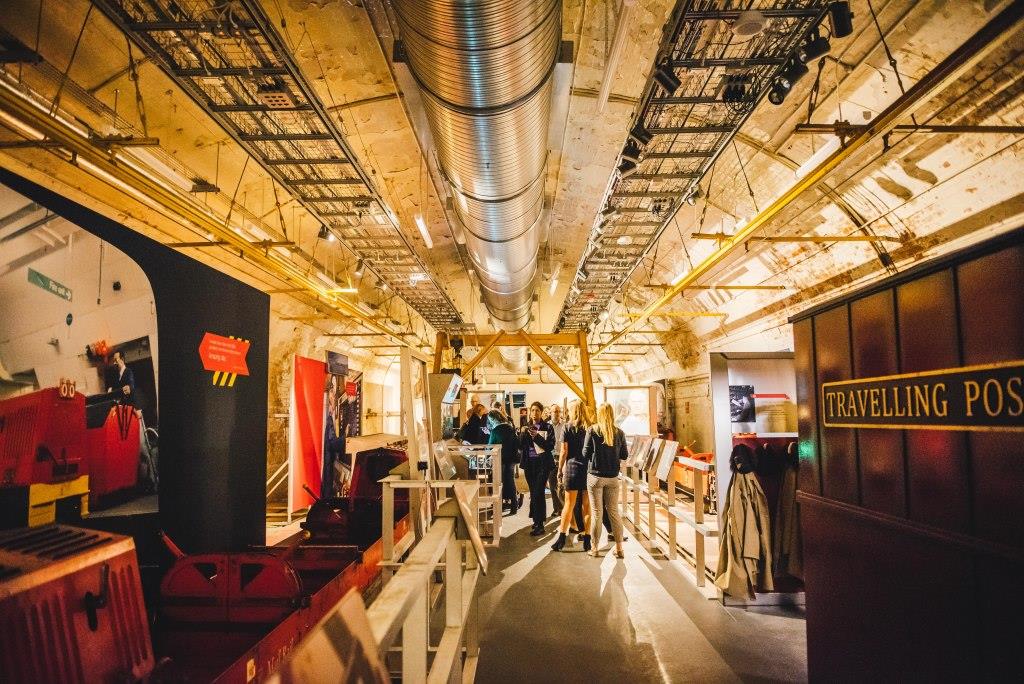 It will certainly provide your guests with food for thought, with 380 years' worth of records, 60,000 objects and millions of stamps and postal history items that represent decades of British history. And, if you think Facebook is innovative, it was also the world's first 'social network'.
The new Farringdon venue is an unforgettable venue space, not only because it features the 'Mail Rail'. This, once secret, 100-year old Post Office railway is embedded deep beneath the streets of the London. The Mail Rail tunnels opened to the public for the first time in mid-2017 as an immersive ride on miniature trains through its narrow network of hidden tunnels. Treat your guests to a once in a lifetime curator-led tour through the shafts customised to fit their interests. They will pass the likes of sorting offices, original platforms and even a theatrical experience that transports guests to the railway's glory days in the 1930s.
The Mail Rail depot makes a for a brilliant blank canvas space with its brick walls and vaulted arches. It can hold up to 275 people standing and 140 guests at a seated occasion. Previous events that have been help in this space include product launches and awards ceremonies, fashion shows, dinner parties and receptions. The venue has also become a popular place for filming, due to its historic yet versatile nature.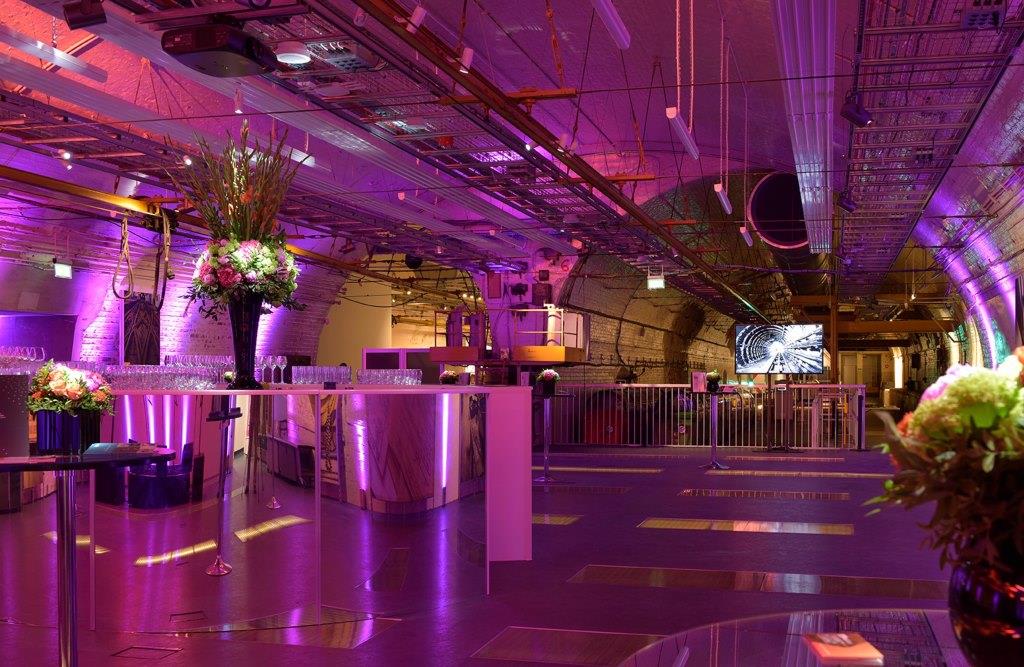 The Postal Museum is not just historic rooms, deep underground either. The main museum includes a light contemporary space with a private sunny courtyard and a beautiful 'living wall' for guests to admire. This area, perfect for summer parties and drinks receptions, can hold up to 140 people.