OK – you've been asked to organise your company's next major event, and you're starting to get a little hot under the collar. There's a lot to consider, after all; you'll have to find a great venue with all the necessary equipment and capabilities, you need to organise invitations and RSVPs, make sure the speakers, stands and exhibitions are all arranged… and then you'll to move on to catering, transport, lighting… phew!
That's an awful long list of potentially difficult tasks to take on, and even with the help of your creative team, there are plenty of opportunities for disaster. No wonder outsourced events are becoming the norm nowadays!
Anybody who has tried to take on the gargantuan task of organising a large scale event will tell you it's no mean feat, and often considerably more difficult than it appears to be.
It goes a long way toward explaining why outsourced events companies have risen in prominence in recent years, simply because in order to get everything right and leave no stone unturned, it's often better left to the experts.
Weighing Up the Pros and Cons of Outsourced Events
Expert outourced event organisers will have the skills, experience, time and efficiency to make your event go ahead exactly as you envisioned, and leave no disappointments or unpleasant surprises in store on the day.
However, as with anything in life, alongside the pros of outsourcing your event organisation, there'll always be a handful of cons to consider. We've put together this article for you to weigh up the positives and negatives for yourselves, and to help you come to a decision if you've been juggling with the idea of outsourcing your own events.
When to Outsource?
The general rule of thumb is as follows: if your company features over a thousand employees, it's widely agreed that the need to outsource anything drops quite significantly.
In companies which have this many people working for them, the chances are that the resources and manpower required for organising events (or pretty much anything else, for that matter) can be sourced in-house and from among your team members.
If you have access to team members and employees who have the sufficient skills, experience and flexibility to dedicate themselves to the task of events organisation, then outsourcing might not be necessary at all. Remember, though – there's an enormous amount of factors to consider when arranging an event.
Those team members would have to ensure that they organise their time effectively, and make sure they remember all the technical, transport, accommodation, bookings, PR, social media aspects (as well as everything else besides) that are so often overlooked or left to the last minute.
The Pros of Outsourcing the Event Organisation Process
Time Efficiency
There are plenty of pros when it comes to outsourcing events management, but this is the biggie. Most companies simply don't have the flexibility or time resources to dedicate to organising events, and whether massive or intimate, these things do require plenty of time and focus to get right.
The thing that so many people overlook is just how time-consuming sourcing contacts and finding suitable people to work with can be. Caterers, tech suppliers, staff… all must be accounted for, trusted and selected – and this really does take many, many man hours to achieve!
An outsourced expert company will have this all lined up and ready, meaning a huge amount of time and headache-inducing bother can be saved instantly.
Cost Efficiency
While dedicated outsourced event management companies don't come very cheaply, they can actually end up saving you a huge amount of money. Why? Well, partly because they'll normally charge you a flat fee, a set hourly rate, or a commission for the whole event; which will almost definitely be more affordable than if you paid for everything yourselves. This is because they'll have trade deals with various partners and will be able to benefit from a number of discounts.
On top of this, they'll be able to do everything much more quickly and efficiently… and time is most certainly money.
Event Technology Expertise
Are you or your team members completely up to date and fully savvy when it comes to the full range of latest tech out there? The chances are that even if you think you're on top of all of these kinds of things, you're knowledge won't be as in depth as that of an outsourced event manager.
They'll have been spending all year researching the latest and greatest tech solutions for all kinds of events, and will have the know-how you need to get it all running smoothly.
The Ability To Find Otherwise Unapproachable Venues
Your event is only as spectacular as the venue in which it is held. If you've ever fancied holding an event inside a brickwork underground vault or in the headquarters of a secret society, the likelihood is that you're not going to be able to achieve this without some outsourced expert assistance.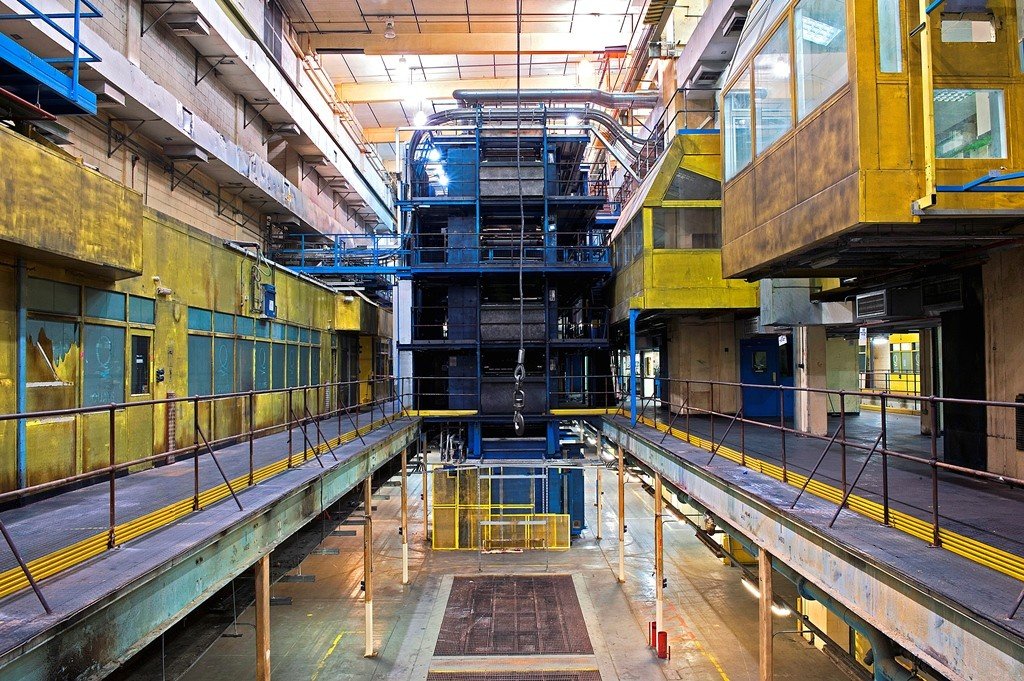 Professional event management companies love to seek out the hidden, unusual and exclusive world of events venues, and bring them to companies such as yours for the night… and it's something well worth taking advantage of.
Increased Focus
Simply put, organising events isn't something you can afford to put your entire focus into, or the focus of a member of your team. You're a busy company, with plenty to be cracking on with, and every hour you spend sweating over an upcoming event is an hour which could be better spent on something else.
Outsourced events management frees up you and your team to do what you do best, and leaves the experts to do what they do best, too.
The Cons of Outsourcing the Event Organisation Process
The Trust Factor
We get it: this upcoming event is your baby, and it can be difficult to completely relinquish control of it and put such an important happening into strangers' hands. For many companies, it's far more comfortable keeping the whole operation as an internal one, in the hands of employees you know and are accountable for.
If this is something you are concerned about, your worries can be alleviated by seeking out a professional and certified event organiser. On top of this, once you begin working with a professional team of event planners, you can build a relationship with them – and from there, trust arises.
Additional Costs
Although we've outlined why it's often more affordable to go with a certified outsourced event organiser, it's understandable why some companies might baulk at the idea of shelling out money to arrange their event.
As with every professional service, outsourced events organising costs money, and if your budget is tight, it might possibly be cheaper to do it all yourselves. If you're unsure, approach the company and ask for a quote, then tot up how much you feel it would cost to organise the event internally. Make a comparison, and come to a decision that way.
Outsourcing Events: Expert Help for Expertly Run Operations
As we've discussed out in this article, outsourcing events management is something which has plenty of pros, and a couple of potential cons, too. There's no doubt about the fact, however, that events managed by professional teams have a long track record of success, and they're certainly capable of alleviating the stress that we know can come from such a massive task.
We hope you've enjoyed this article. If you are interested in outsourcing your event and putting in the capable hands of an industry-leading team of planners, the Venueseeker is a top-notch company to opt for. We've got the access to hundreds of fascinating and awe-inspiring venues, and the experience you need to make your event go off with a bang!