Do you need to start planning your next fundraising event but don't know which venue to choose? Not to worry, London has several different venue options located all around the city that can accommodate events of any size. Here's how to choose your perfect pick from our huge range of London charity events venues.
When you are thinking where to begin your venue search there are a few things that you should consider. First, you should consider your guest list and determine who will be invited to your fundraiser. If your fundraiser is strictly invite only, then your event might be on the smaller side. If your fundraiser is open invite, then your event might have a large turnout. Second, you should consider which part of the city you would like to narrow your search to. Try to determine where the majority of your guests will be coming from so your fundraiser is easily accessible. Third, you need to figure out what your budget for hosting the fundraiser is. Once you figure out these key factors, you can begin your venue search to find the ideal location for your event.
Our top London charity events venues: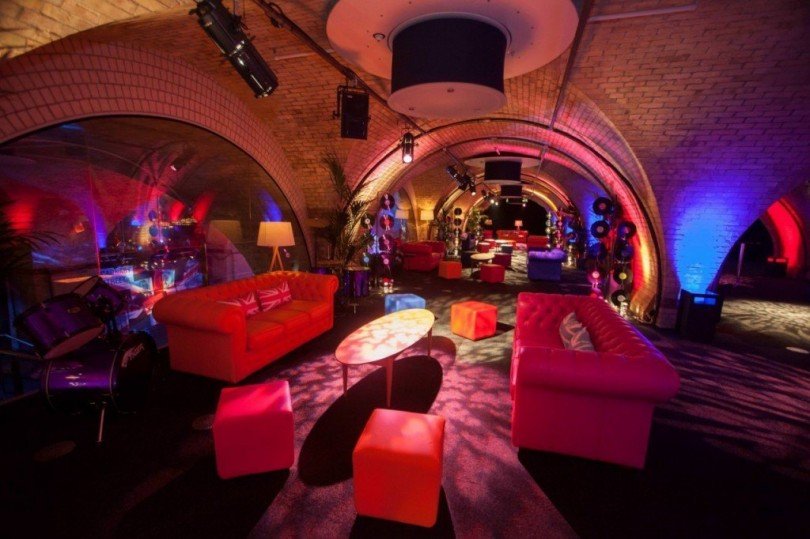 Capacity: 250 – 800 Guests
The Vaults is a super stylish venue space that offers an out of the ordinary experience. This venue is known as an urban underground venue featuring exposed brick walls and dramatic arched ceilings. Complete with a built in bar area, a stage and a dance floor; this space can create an exciting atmosphere for your fundraiser.
Capacity: 400 – 2400 Guests
Surrounded by the Honourable Artillery Company grounds, the Artillery Garden offers a beautiful open setting with vibrant green lawns. The historic Armoury House buildings create an iconic backdrop for this venue. The Artillery Garden is a great place to host a fundraiser because it can accommodate large party sizes and you can even hire their fun fair complete with games and prizes.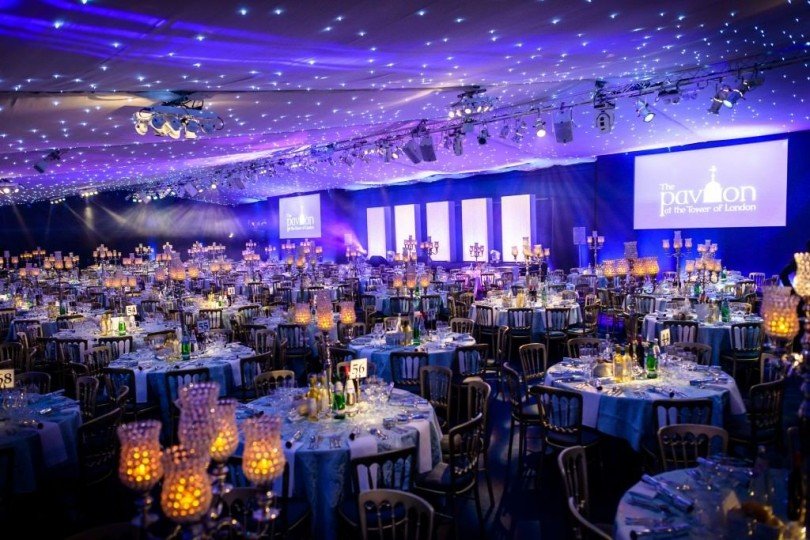 Capacity: 250 – 1200 Guests
The Pavilion is conveniently located just a short distance from the Tower Hill station so this venue is very easy to get to. This venue is unique because this iconic landmark is typically closed off to public access, so your guests will get a true VIP experience. The Pavilion is also equipped with lighting around the exterior of the tower to set a dramatic tone for your event.
Capacity: 150 – 500 Guests
Featuring neoclassical architecture and interior décor, One London Wall is an exquisite venue that will offer your guests a romantic atmosphere. It is conveniently located near the Moorgate tube station so it is very easy to access. Your guests will be enchanted by the gold chandeliers, floor length windows and intricate ceiling tiles.
Capacity: 150 – 600
The Garden Room at Syon Park offers an idyllic retreat away from the city. It is surrounded by breathtaking gardens on a 50 acre lot of land, making this venue the perfect space to host an intimate fundraiser. The Garden Room has a reception area and a dining room with large windows overlooking the picturesque gardens.
Find out more about any of these spaces by filling in our quick enquiry form. Our venue-finding experts will be in touch before you know it!