Finding the right venue to host your awards ceremony can be the hardest part of planning your awards event. There are so many things to consider when searching through the hundreds of London awards ceremony venues, that a seemingly easy task can become complicated and stressful.
When looking for an appropriate venue for your upcoming awards ceremony there are three things you will always have to consider first, those are: your guest list, the primary location of your attendees and what kind of budget you have to work with. Once you've worked out these key factors, you will be able to narrow down your search to find the ideal venue that's the right fit for your event.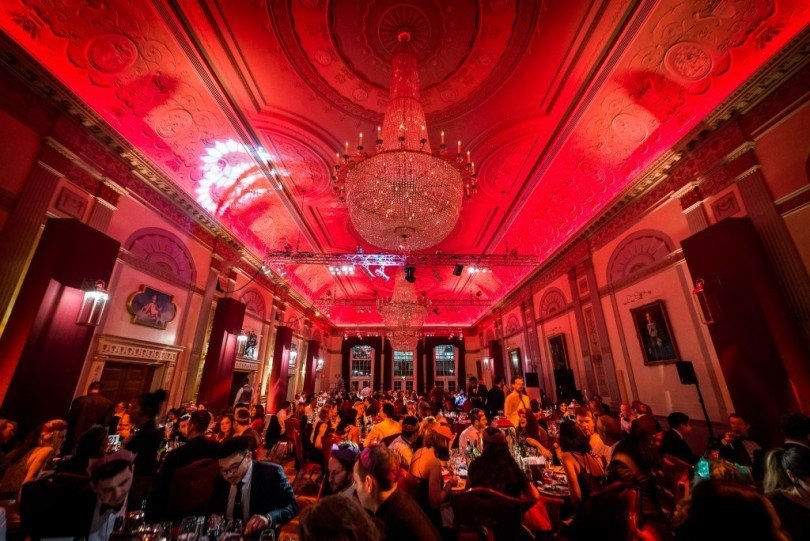 Your Awards Ceremony Guest List
Before you can do anything else you need to figure out who will be invited to your awards ceremony. Will it only be employees of the company or members of the organisation? Will family members be invited? Can your guests bring a date? It is important to get an estimated head count as soon as possible because until you do this you will not be able to look for a venue.
Once you have your estimated head count you can then begin your search for a venue and decide how you would like to set up your reception area; whether you would like to offer canapés and welcome cocktails or even host a seated dinner.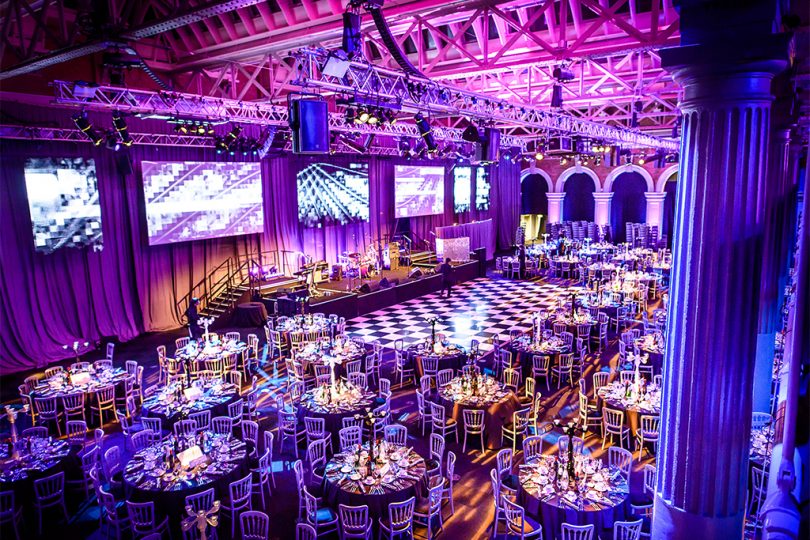 The Location of London Awards Ceremony Venues
One of the most important factors to consider for your awards venue is location, location, location. Depending on who you are inviting you need to make sure your venue is easily accessible to all or as many of your guests as possible. A couple things to consider are if your guests live locally or will be traveling to attend your event.
If you'd like to hire a venue located in North London, check out Camden's Roundhouse as a unique venue option. If you'd like something located in South London, Eltham Palace is an ultra-glamorous choice. If you will be expecting a larger crowd, Building Six in the O2 can accommodate up to 3,000 guests. Located in the West End of London, Grove House is a classic London awards ceremony venue that can be used for a variety of awards events.
Your Awards Ceremony Budget
No matter how big or small your budget is, there are plenty of venue options available throughout the city to choose from. You don't have to burn a hole in your wallet to host a spectacular awards ceremony and there are several venue options that offer packages that include entertainment and catering options.
If you are working with a tight budget, it would be worth your while to look into venues that offer these services in a bundle deal when you hire the space. Hiring a venue that offers affordable packages can also relieve some of the stress that does into planning the event because these extra add-ons will be organised for you by their team and you won't have to worry about all of the smaller details.
If you're looking for the perfect London awards ceremony venue, let us do the hard work for you. Fill in our quick enquiry form with your requirements and we'll be in touch with a selection of suitable space – absolutely free.