Beach huts have been part of the British seaside since late Victorian times, with many located in some of the most idyllic parts of the UK. Here's where you can find the best spots to carry on the grand ol' tradition.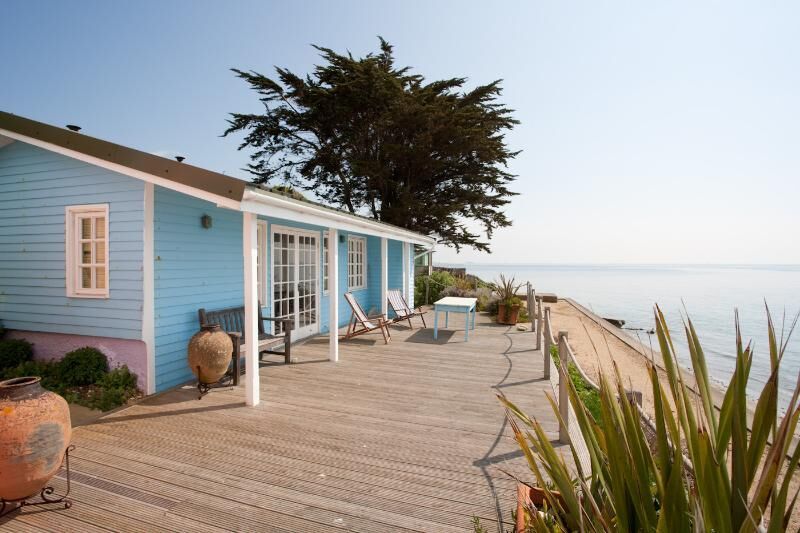 The Little Beach Hut Company, Mersea Island
Find your little bit of paradise on the Isle of Mersea, off the coast of Essex. 5 traditional-styled beach huts are available for hire: Betty, Percy, Betty, Bertie and Hattie offer comfortable respite for around 6-8 people. You can sample the local delights of native oysters; explore the nature reserves and hoist the sails.
Camden Beach, London
For an option closer to the London city centre, Camden Beach at the Roundhouse is back with private huts for hire over the summer. Each hut can house up to 8 guests and comes with a fridge full of cold bruskies plus snacks, a fish and chip supper and a handy app-ordering service.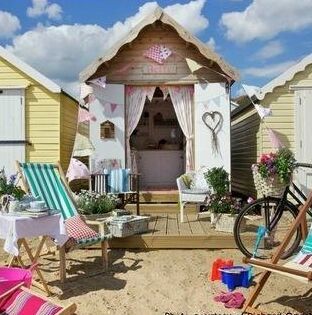 Studland Beach, Dorset
Set in this National Trust haven, Studland beach offers 50 huts for rent, making up part of the 260 that line the beach. Activities include a great selection of water sports, from kayaking, kite surfing to dinghy sailing. You can opt for more land-based activities such as horse riding or exploring the expansive sand dunes. Huts can be hired per day or there are also weekly and annual options too.
Boutique Beach Huts, Walton Beach, Essex
For a spot of comfort there are 2 huts available for hire from these 'Beach Hut of the Year 2015' finalists. The 'Grand Pavilion' and 'Indian Summer' each come with a dining table and chairs for 4 guests, sun loungers, a day bed plus a gas hob and kitchen items to make you feel at home. You can choose from some great extras like spa treatments, luxury picnics or your very own chef for the day.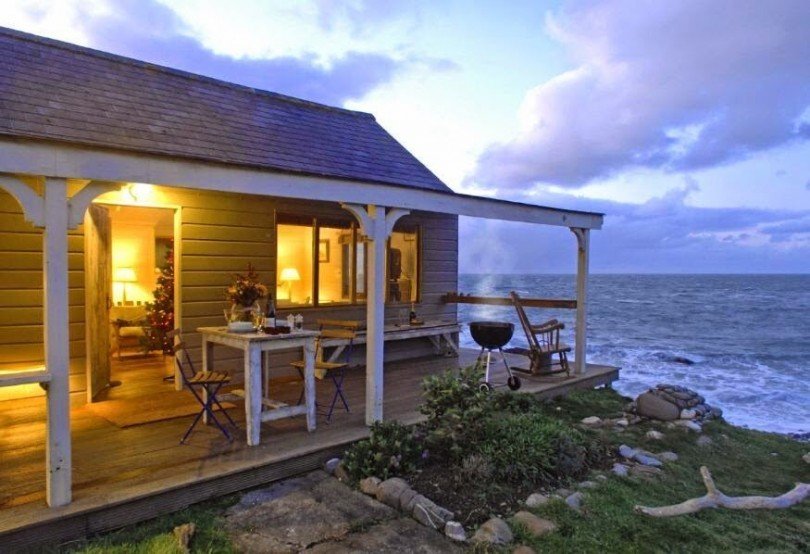 The Ledge Beach Hut and Boat House, Isle of Wight
The Beach Hut and Boat House in Bembridge is set atop a cliff and offers uninterrupted, extensive sea views. Though styled as beach huts, they offer all the comfort and facilities of a self-catering cottage. A blue wooden chalet with a decked area looking out to sea has a double bedroom and lounge with two single beds. You can also rent the Boat House, as a separate studio chalet space. It's the ideal location on the beachfront and for scenic walks and bike and horse rides in the surrounding splendour of the region.
The Beach Hut, Cornwall
This secluded self-catering beach hut was first built in the 1920s and is set in the small valley of Millook between popular harbour towns of Bude and Boscastle. It has an enviable location on the edge of a stunning coastal 52 acre estate and is the ultimate coastal hideaway. The hut comes with all the basic modcoms including an induction hob, fridge and a toasty wood burner. You can opt for a personal chef too and spa pampering packages to add further indulgence to this secret getaway.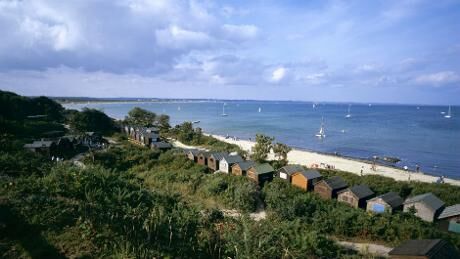 If you're looking for a beach-inspired event or for unusual venues, contact us now to find out how we can help create the perfect event for you.