Every conference should have at least one speaker. While this person doesn't have to be a Tim Cook or a Mark Zuckerberg, he or she does have to be charismatic, knowledgeable about the industry, and be able to present the information in a way that doesn't put the crowd to sleep. So how do you go about finding that perfect speaker with larger than life mic skills and stage presence?
Such speakers do exist across every industry; you just have to know where to look. In fact, if you have yet found a speaker for your upcoming conference, then consider the following methods for scouting the best presenters.
1. Attend Related Conferences and Events
Within an audience lies a pool of untapped potential. When you attend a niche-specific conference, whether it be your own or another company's, mingle with the audience. Surely, you'll find plenty of interesting individuals who are quite knowledgeable about the industry. When you come across these people, entertain the idea of them speaking for your event.
Some may be up for it, while others may be stage-shy. Even if the latter is the case, there are ways to remedy that, perhaps through a speaking coach.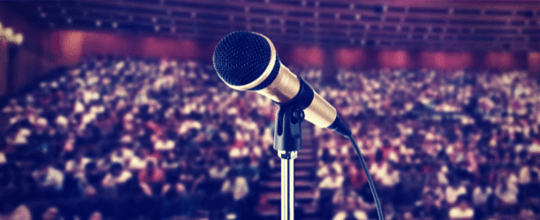 2. Ask Your Audience
As an industry insider, your audience tends to be the ones who come to you for advice. As such, you may feel a bit out of place asking for assistance. However, there's a lot to gain by turning to your consumers, some of whom may be well connected and know a good speaker or two. You can pose the question on social media or on a forum.
3. Search on National Speakers Association
There seems to be an organisation for just about everything these days. As you can probably guess, the National Speakers Association is a network for professional speakers across various sectors and industries. The NSA has a section for event planners looking for a speaker. They can search according to expertise, industry, and country of origin.
There's also a similar site called Speaker Match that operates in a similar mode and acts as an intermediary between speaker and event organiser.
4. Issue a Call for Proposals
Instead of seeking out a speaker, you can have speakers actively reach out to you. This can be done by publicly announcing your event and issuing a call for speakers. If you have a hefty following on social media, there is sure to be someone who knows someone who may be up for the challenge. Some of your followers may even offer themselves for the task.
To increase the response rate, offer an incentive, such as pay, or allow the speaker to mention and promote his own company during the presentation.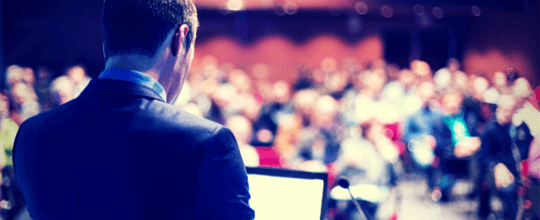 5. Check with Local Universities
University professors, of all people, have tried and tested public speaking experience. Check with a campus near your area or place of event and look for lecturers within your field. It doesn't even have to be a professor; instructors often bring in guest lecturers, so they may be able to point to a person or two who spoke on one or more occasions as a guest.
You may even find a student, especially at the graduate level, who may volunteer. If so, you can return the favor by writing a letter of recommendation or something similar.
6. Check with Non-Profits
Just as Universities are full of experienced speakers, the same goes for non-profit groups. Such organisations regularly host awareness events, which more times than not have at least one person giving a presentation. This is a great place for getting in contact with a speaker. You can also make an arrangement where you agree to make a donation in exchange for the person speaking at your event.
7. Look up Industry Publications
This includes both online and printed trade magazines related to your sector. You'll often find articles written by industry experts. It's not known whether these individuals have experience in front of a mic, but it's worth finding out. You may be able to find more information about the author with a simple Google search. This will often lead to the person's social media pages, blog posts, and own website. You can also contact the magazine directly and request the particular individual's contact information.
Speakers worth their salt can inform and entertain at once. Finding someone who is both industry-knowledgeable and a good orator can be a challenge, but you'll find them if you're willing to explore beyond the usual places to look.