London's lidos have been popular spots for swimmers and sunbathers alike from well before the 1930's golden age up till now. Many of them are also available for hire and make a truly unique setting for some great events. Brockwell Lido is hosting novelty summer screenings with Luna Cinema of that ol' Spielberg classic 'Jaws' while you recline in a floating dinghy. Tooting Bec Lido, with its pantone coloured changing cubicles, was the filming location for Brad Pitt's boxing 'pool' scene in Snatch. From swimming fundraisers to synchronised swimming product launches, lidos are great spaces for your event to make a splash. Here are some of our top choices.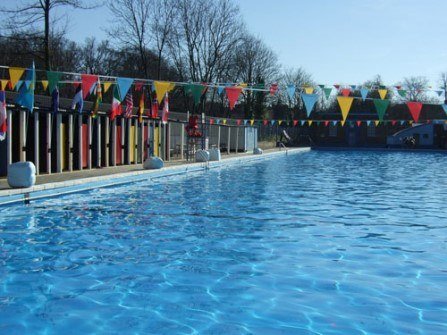 This South London treasure has been a popular swimming spot since 1906. At 90m long, it is the largest freshwater lido and one of the oldest open-air pools in England. It is open to the public over the summer months and used exclusively by the South London Swimming Club, who brave the unheated water over the winter.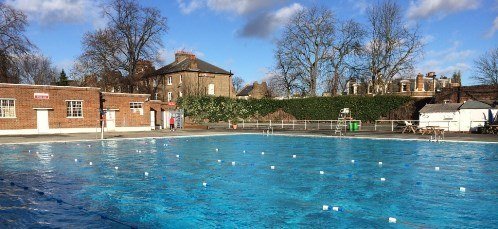 Located in Brixton's Brockwell Park, this Grade II-listed lido first opened in 1937. This lido is another Art Deco classic which was saved by a local campaign group. Evian even joined in with a sponsorship deal with their logo added to the pool floor in 2001. Lovingly known as the 'Brixton Beach', the award-winning café and fitness centre adds to its appeal.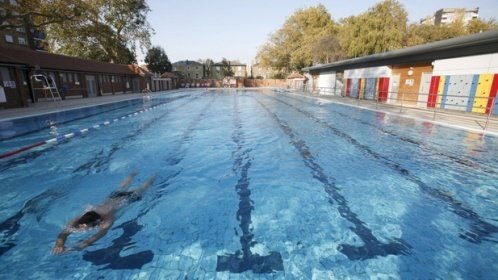 Located on the north-west corner of London Fields Park, this lido is London's only Olympic-sized heated outdoor pool and is open all year round. A dogged 18-year local campaign saved this 50m lido from demolition and it is now a hugely popular outdoor public venue in Hackney. Should the water get too crowded you always have the café or sun terrace to relax.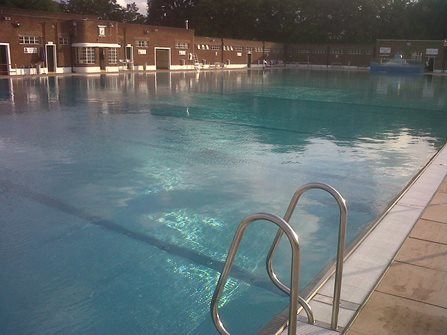 Another Grade II-listed Art Deco classic, the beautiful Parliament Hill Fields Lido, at the southern tip of Hampstead Heath, was originally built in 1938. This unheated pool is open all year round and, after an extensive refurbishment in 2005, it now boasts a stainless steel liner [the only one of its kind in an outdoor pool in the UK]. Close by you have the Hampstead Ponds, 3 large freshwater ponds set aside on the beautiful Heath, where you can swim with the ducks and swans along with the dedicated troupe of regulars.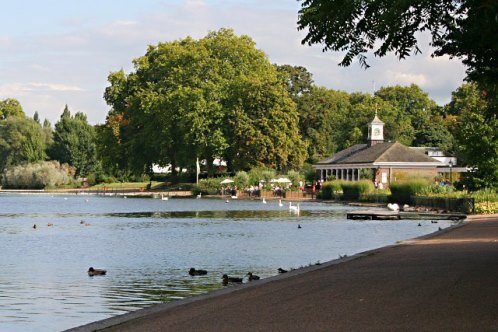 Located in Hyde Park, this unchlorinated lido has provided Londoner's welcome respite for over 100 years. It is open from May to September each year, but some committed swimmers are permitted access all year round, including on Christmas Day to join the 'Peter Pan Cup' race. There's a café bar with waterside tables and deckchairs, making it ideal for summer parties. As well as a children's play area and paddling pool there is also a sun terrace for some sun worshipping.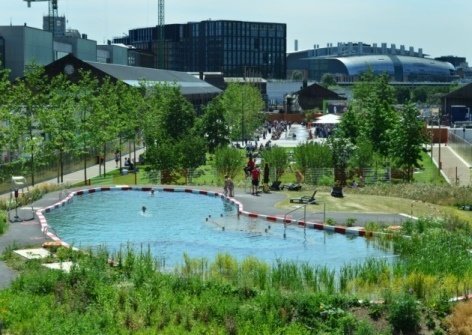 London's newest bathing pond opened in May this year and is part of an ambitious urban renewal programme. It is surrounded by landscaped gardens and plants which purify the water naturally. This innovative project is set within a working construction site area and encourages visitors to participate in the installation as a piece of experiential art.
Venueseeker is the ultimate online resource for the best unique event spaces around town. We have a diverse selection of venues to fit any occasion – the more unusual the better! Contact us now to find out how we can help create the perfect event for you.