From Saturday 25th July the BT Tower restaurant is reopening for two weeks. Taking in some of London's best views, lucky diners will be able to enjoy lunch at £49.95 per head or dinner at £67.95. Find out how. 
Join BT Tower's 50th Birthday celebrations. Toast half a century of communications ingenuity from the revolving restaurant at the top of this iconic London landmark.  
One of London's tallest buildings (though its height depends on whether you include the mast that takes it from 175 metres to 188 metres) and certainly one of its most popular, the BT Tower (previously known as the Post Office Tower) was designed to provide support for radio, TV and telephone aerials by means of microwave signals.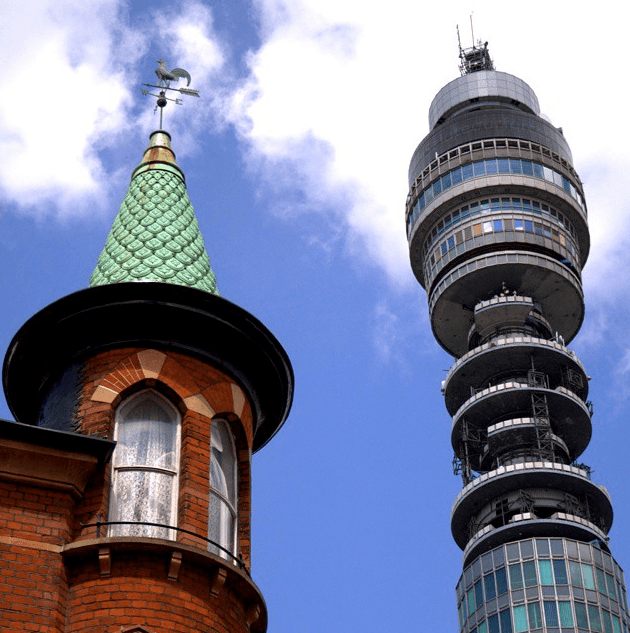 It was opened in 1964 and its crowning glory was the revolving restaurant, the 'Top of the Tower'. The restaurant was closed to the public in 1971 for security reasons. Until the mid-1990s the building was deemed so important to the national interest it did not appear on Ordnance Survey maps, but it's now recognised and was listed in 2003, meaning that some of the disused aerials cannot be removed.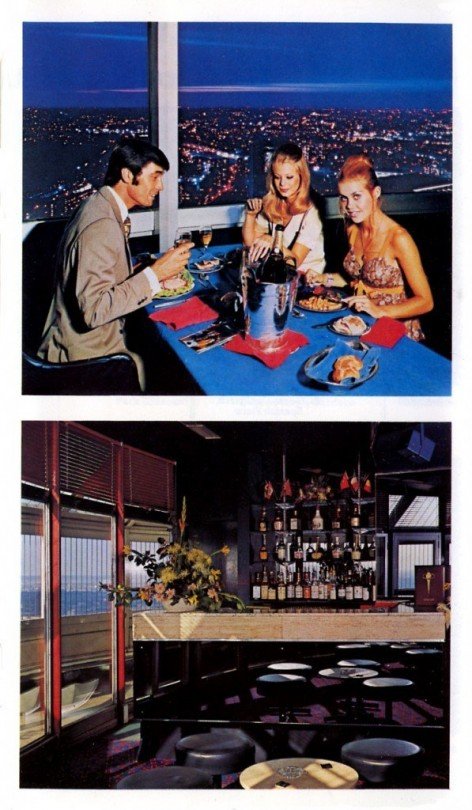 We're told only BT is allowed to hold events on the top floor….but we are working on it! Despite being one of the most recognisable buildings in town, this London landmark, previously protected by the Official Secrets Act, was omitted from Ordnance Survey maps until the mid-90s.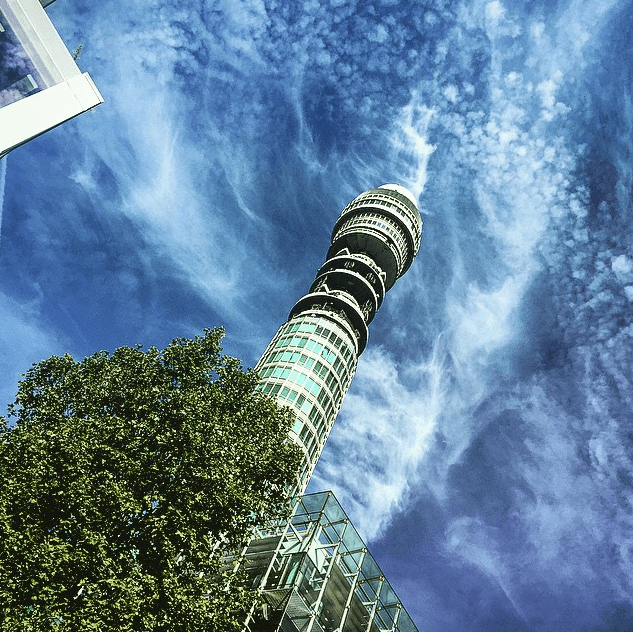 The restaurant still revolves, but the tower is closed to the public apart from very occasional openings (it was the red-hot ticket for the 2010 Open House London event).
There are restrictions to use but we would be happy to look into any enquiries you might have. We also have a new sky high venue space which you can see the BT Tower and many other famous London landmarks – Floor 42 in The Leadenhall Building.