Get away from the hustle and bustle of central London by getting close to the clouds on one of London's many fantastic rooftop event spaces. Rooftop venues are ideal for so many different events, from corporate away days to family reunions, and of course you can entertain your guests with some of the most stunning views in London.
So we suggest that you get ready to enjoy the sunshine, and make the most of the British summertime by picking from our list of the eight best rooftop venues for summer events.
The Roof Gardens
Spanning over 1.5 acres of London's rooftops, the Kensington roof gardens are a beautiful setting, ideal for events of various different sizes. With the possibility to host up to 500 guests, this venue is great because you don't have to compromise on space to host your perfect event.
From business meetings to weddings, the Roof Gardens are one of the most flexible rooftop venues London has to offer. If you are looking to impress your VIP guests, what better than an invitation to the private members' club? Alternatively, you could treat your invitees with a dinner at the Babylon restaurant with stunning views over the city.
If you are looking for rooftop venues with a dedicated private space, we would recommend the Babylon restaurant which has a private 12-person dining room, ideal for business dinners, or board meetings, complete with a stunning view over the city.
Barbican Conservatory
If you are looking to enjoy stunning views whilst you entertain your guests in a unique setting, we would recommend the Barbican conservatory. With lots of different and individual spaces to suit a variety of needs, there is sure to be somewhere to suit your event.
One of the most accommodating rooftop party venues in London, at the Barbican Conservatory you can dance the night away at this scenic venue, in the company of your friends or colleagues. It's a truly stunning venue with a lot of flexibility.
Ideal for dinners, conferences and many other types of events, the Barbican Conservatory makes for a memorable venue for any function.
We would rate this venue as one of the most stunning rooftop venues London has to offer. The Barbican is a must for anyone looking for a memorable location for any event.
Coq D'argent
Designed by Arabella Lennox-Boyd, these rooftop gardens are a stunning setting for any summer event. With great views over the London skyline, this location is a great choice for those looking for a rooftop event space with style and beauty as well as the addition of a great restaurant.
This venue would be our perfect choice for a summer escape and the delicious French food available is sure to make lasting impression on your guests. This venue also boasts a great Central London location, just a few minutes walk away from Bank underground station.
With an established reputation for excellence, Coq d'Argent is perfect for sophisticated summer events that want to take advantage of great views, location and service.
A Roof With a View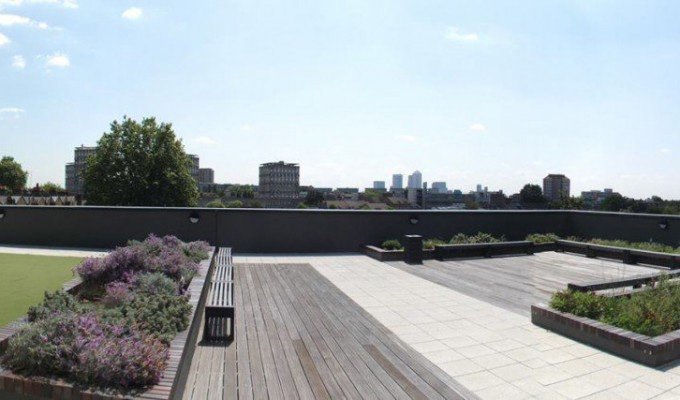 If you are looking for rooftop event space with a lot of flexibility as well as great views over the city, then a roof with a view is our recommendation. A great venue to enjoy the British summertime, it also has covered areas just in case the British weather does it's best to rain you off on the day.
With its newly designed garden, this rooftop party venue contains grape vines, a herb garden as well as a fully working kitchen and bar. Ideal for many different types of events, it's a great location for your summer rooftop party.
Industrial Chic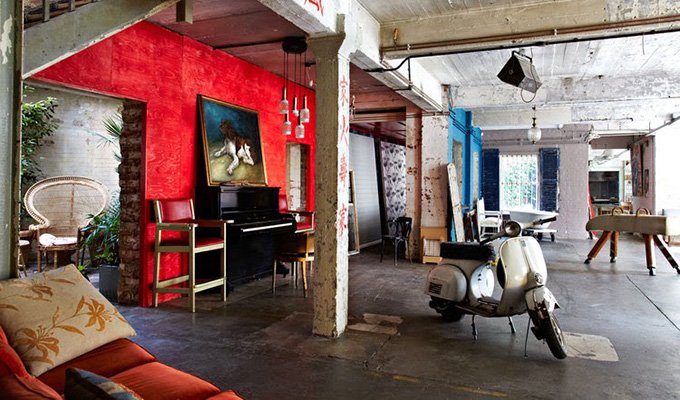 Great for people that are looking for a flexible venue with lots of options, Industrial Chic is the one of the best options for rooftop venues London has to offer. Dating back to the 1930's, this building started its life as a spice warehouse before becoming a multi purpose event space in more recent years.
With lots of different spaces to fit a wide variety of events, this venues crowing asset is its 1500 square foot roof terrace.
With stunning views over London, we think that it's a great space for those looking for rooftop party venues with lots of character.
Styled in Shoreditch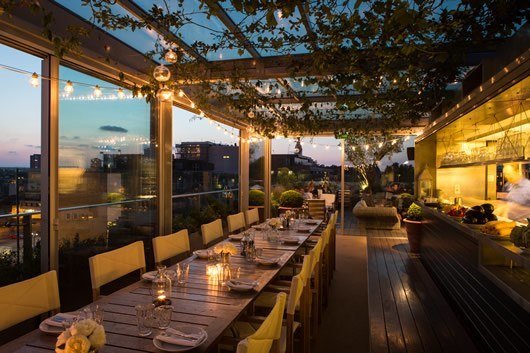 Home to a stunning rooftop bar in the trendy area of Shoreditch, Styled in Shoreditch is a firm local favourite. This former printing factory is very spacious, and the rooftop venue can accommodate 120 seated guests, or 150 standing guests.
We would recommend this venue for a rooftop party, a product launch, an after party or even a corporate event. It's a cutting edge venue that offers a great location for you and your guests. 
Red Stripe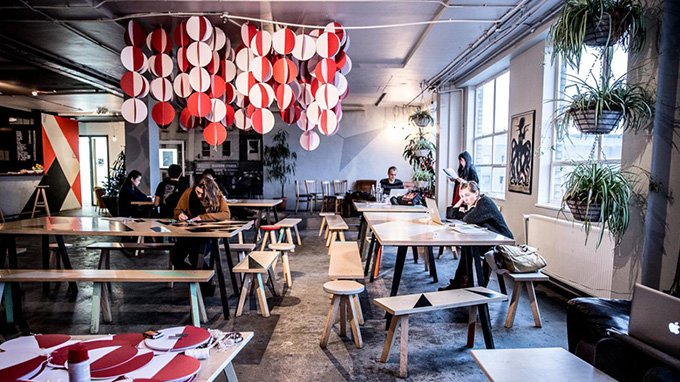 This East London rooftop is a must for those looking for an event space where they can relax with their guests in one of the trendiest locations in London. Red Stripe is a great summer venue and we would recommend it for a wide range of events.
As a highly flexible venue, it's great for relaxing with your co-workers on a sunny afternoon or throwing a party with 500 of your closest friends.
Not only does the venue boast a great location, it's sunset view of London can't be beaten.
Blue Fin
We all know how hard it can be to find rooftop venues that offer stunning views as well having great flexibility for corporate entertaining. That's why we recommend Blue Fin, a great south bank venue ideal for conferences, meetings and corporate entertaining.
With various styles of conference rooms available, Blue Fin is a great venue for training days, corporate functions and receptions.
It also boasts great views of the London skyline, with large landscaped balconies where your attendees can enjoy a breath of fresh air during a breakout session or a drinks reception. With capacity for up to 150 guests, its great for any corporate event, big or small.
The venue is a highly important part of any event. And when it comes to summer events, your choice of venue can be even more impressive if you consider venues a little higher off the ground.
Rooftop venues offer great views, so even if you are just looking to get together with some friends or host a company event, they are an amazing choice.